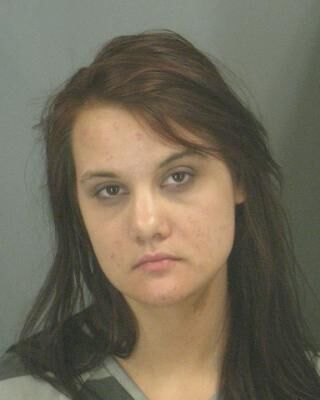 JEFFERSON COUNTY • A woman armed with a knife attacked a homeowner Friday night in Jefferson County after she broke into his home looking for car keys to steal a car from the driveway, authorities say.
Christina Fudge, 21, of Ironton, Mo., is charged with first-degree assault, first-degree burglary and armed criminal action. Bail is set at $250,000.
Police say Fudge stabbed a 52-year-old man at about 10:30 p.m. Friday in the 3600 block of Morgan Way in Imperial. The man was stabbed several times in the upper torso and seriously injured.
Lt. Col. Steve Meinberg of the Jefferson County Sheriff's Department gave this account:
Fudge was staying on the same street but didn't know the victim. There was no connection between her and the man she attacked, Meinberg said.
She had seen several cars parked outside his home and wanted to steal one to drive to Iron County, where she planned to kill her ex-boyfriend and two of his relatives in an effort to get her children back.
She planned to burglarize the house on Morgan Way Drive to take car keys. She carried a knife in case she confronted anyone inside the home.
The man heard noises in his home and confronted Fudge, who stabbed him several times. As the man and Fudge were scuffling, the man's son heard the noise.