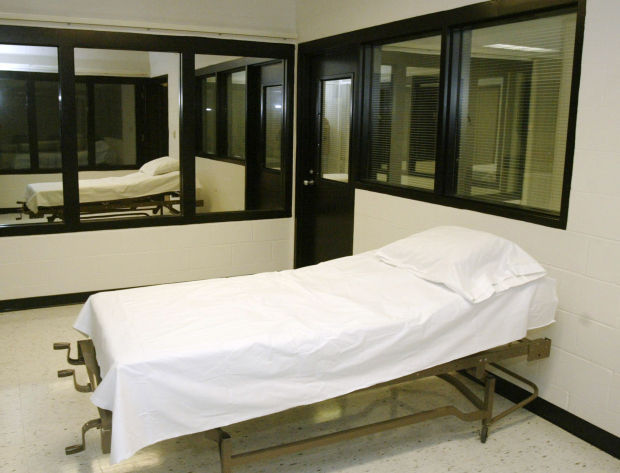 In mid-Missouri's Callaway County, there were 22 homicides from 1984 to 2012. Five were punished by execution, or about 23 percent.
If the same rate applied over that time to 4,462 homicides in St. Louis — a caseload of overwhelmingly black victims — the state would have executed 1,014 people from city cases. But there were just eight.
That disparity shows that Missouri's application of the death penalty is arbitrary and so unfairly administered that it could be unconstitutional, according to a study released Thursday by University of North Carolina professor Frank Baumgartner.
It's proof that black lives don't matter as much as white lives, when it comes to applying the harshest penalty available, he said in an interview.
"I was astounded when I read all these numbers," Baumgartner said. "This is so out of line with what you might think. Even if you were expecting some degree of disparity, you don't expect this level of it."
He said the disparity largely rests on the discretion of the prosecutor in a given county to seek the death penalty. "Usually when they seek it they get it," he said.
St. Louis County Prosecuting Attorney Robert P. McCulloch called Baumgartner's methodology "bogus" and said he was misusing statistics to create a cloud around the death penalty "without having the decency to say the death penalty is wrong and we don't support it."
Baumgartner's study said 80 people were executed in Missouri between 1976 and 2014, during a time when there were more than 11,000 homicides. The percentage of homicides that resulted in executions was very low: 0.7 percent. That increases to 2.1 percent when the victim is white but decreases to 0.3 percent when the victim is black.
The Rev. Elston McCowan, the Missouri NAACP prison and criminal justice committee chairman, said the study represented what his organization has known "for a long time."
"African-Americans and poor people receive disparate treatment in the criminal justice system," he said. As for the death penalty, he said, "one way to equalize it is not to have it anymore."
Death penalty critics point to a lack of uniformity in the capital punishment system. With ineffective guidelines applied irregularly across death penalty states, the process can result in decision-makers relying on their own biases about who is a sympathetic victim.
McCulloch noted the vast majority of homicides in St. Louis and St. Louis County are prosecuted as second-degree murder cases, which do not even qualify for the death penalty, because an essential element for first-degree murder — cool reflection — can't be proven.
Kent Scheidegger, legal director of the pro-death penalty Criminal Justice Legal Foundation, in Sacramento, Calif., said the study was meaningless.
"Unfortunately there is an awful lot of violence in the inner-city areas, and a lot of that is gang-related and those tend not to be prosecuted as death penalty cases," he said. "Another factor is the local jurisdiction. Black victim homicides tend to be in jurisdictions that have a high proportion of black population, and support for the death penalty is lower in that population (and) those jurisdictions tend to elect (prosecutors) who seek the death penalty less often and form juries who seek the death penalty less often.
"That's why we elect our prosecutors locally," he said. "All these factors go in, and the kind of simplistic numbers that you just cited don't mean anything. They don't prove discrimination is the reason."
For some, the disparity may be hard to see. Missouri has executed five men this year, a time period that was not part of the study. Three were white; two were black.
It's been the same trend for decades. Of the 80 men who have been executed between 1976 and 2014, 48 were white, 31 were black and one was American Indian.
But discrepancies are stark when one considers the race and gender of the victim. Homicides involving white victims are seven times more likely to result in executions than those involving black victims. Homicides of women or girls are 2½ times more likely to result in executions than those of men or boys. Homicides involving white female victims are 14 times more likely to result in executions than those involving black male victims.
And while black males make up 52 percent of all homicide victims, people who kill black males are the least likely by far to be executed.
Just one white person has been put to death in Missouri for killing a black person: a member of a white supremacist prison gang who murdered a 78-year-old black man during a robbery.