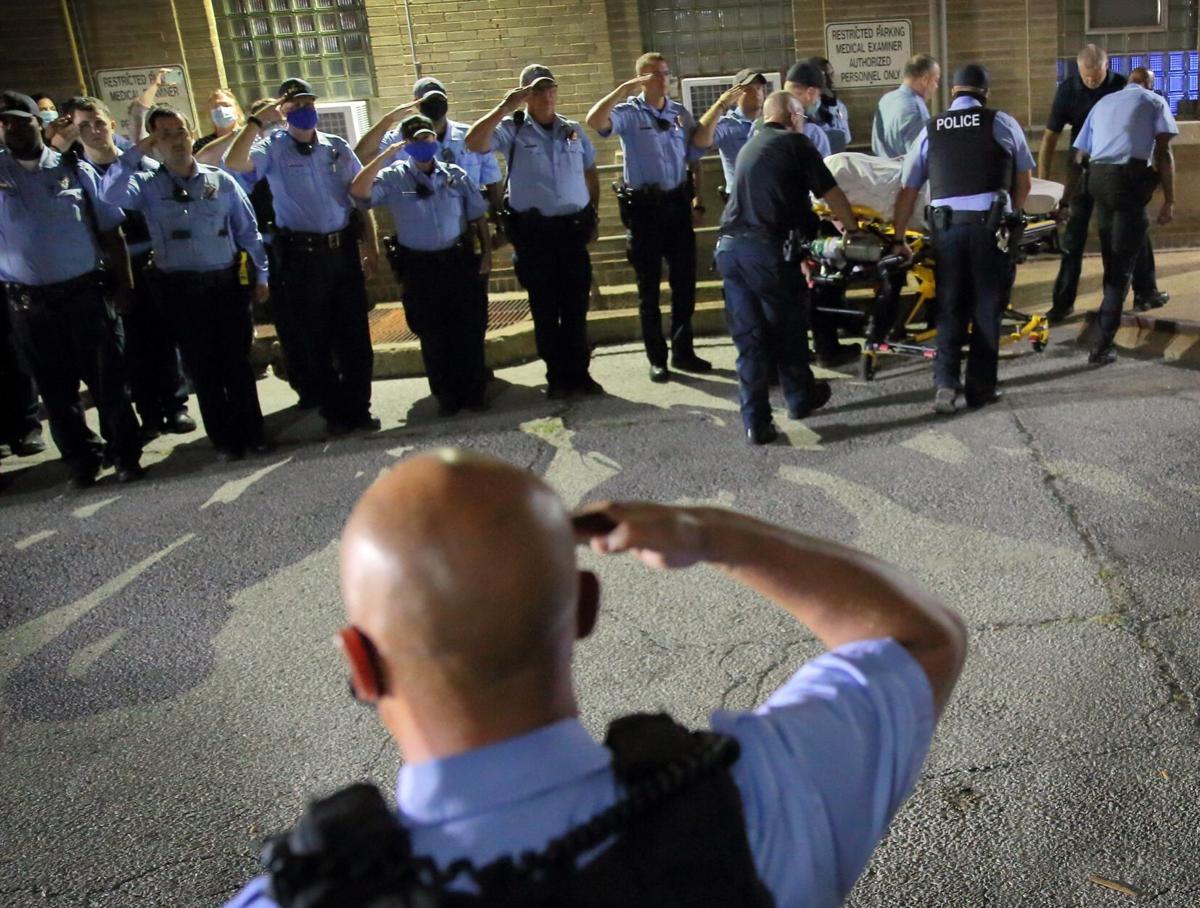 ST. LOUIS — The man suspected in the deadly weekend shooting of a St. Louis policeman is a 43-year-old Florida convict who skipped a court date there in August in a sexual battery and kidnapping case, authorities revealed Monday.
Thomas James Kinworthy Jr. was being held in the St. Louis city jail. He was arrested on suspicion of killing St. Louis police officer Tamarris Bohannon, but Kinworthy hadn't been charged as of Monday night.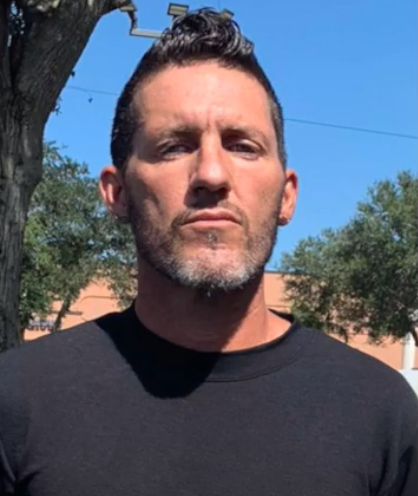 Days ago, in east-central Florida, a bench warrant was issued in Brevard County when Kinworthy skipped a court date in the sexual battery and kidnapping case. Police say last year a masked Kinworthy bound a man and assaulted him. He also faces charges of being a felon with weapons. Earlier this year, while searching his SUV, police found the mask and also a bulletproof vest, two pistols, five rifles and thousands of rounds of ammunition, authorities said.
"It is unfortunate someone as violent as him was able to get out of the court system and travel to St. Louis and take someone's life," Brevard County sheriff's spokesman Tod Goodyear said. "Our hearts go out to the families of the officers, particularly the officer who was killed."
The Post-Dispatch does not normally identify a suspect who hasn't been charged but is naming Kinworthy after a St. Louis police organization publicly identified him as the suspect in Bohannon's death. The Ethical Society of Police took to social media Monday to name Kinworthy.
Bohannon, 29, had been with St. Louis police for nearly four years. He was shot in the head Saturday while responding to a call about a shooting in the Tower Grove South neighborhood.
 The gunman had forced his way into a home in the 3700 block of Hartford Street, where he ordered the couple to hang up the phone and the pair managed to escape out the back door. He fired shots at responding officers, police said. A St. Louis officer who was shot in the leg has been treated and released from the hospital.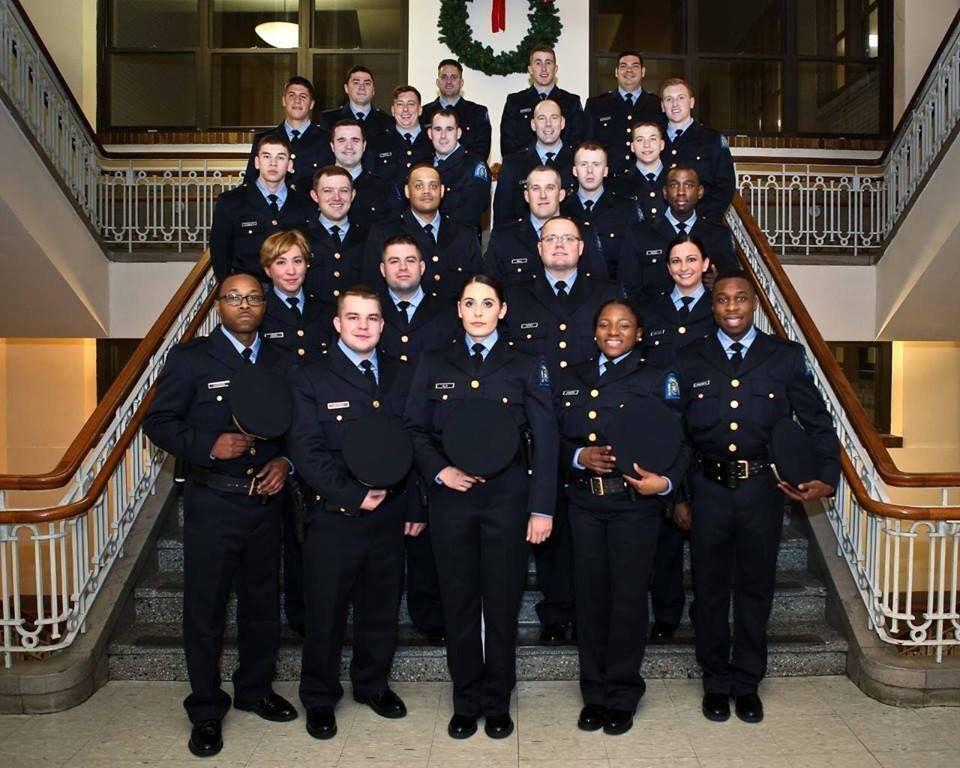 Authorities haven't said why they think the gunman opened fire. After an hours-long standoff during which police deployed tear gas canisters into the home, Kinworthy was taken into custody. The St. Louis circuit attorney's office said Monday that the case was still being investigated and that charges were imminent.
An officer who trained Bohannon, who graduated from Oakville High in the Mehlville school district, said the young patrolman was blessed with common sense and was developing into a smart, capable policeman.
"You could tell he was out there to serve the community," said Cedric Hendrix, who's now retired. "He wanted to help. He wanted to do something that mattered."
More than 160 St. Louis officers have died while on duty since the police department formed in 1861. Prior to Bohannon's death, officer Daryl Hall was killed in April 2011 when he confronted a gunman outside a downtown nightclub and was shot in the neck and arm. Hall was off duty but identified himself as a police officer when he approached the gunman.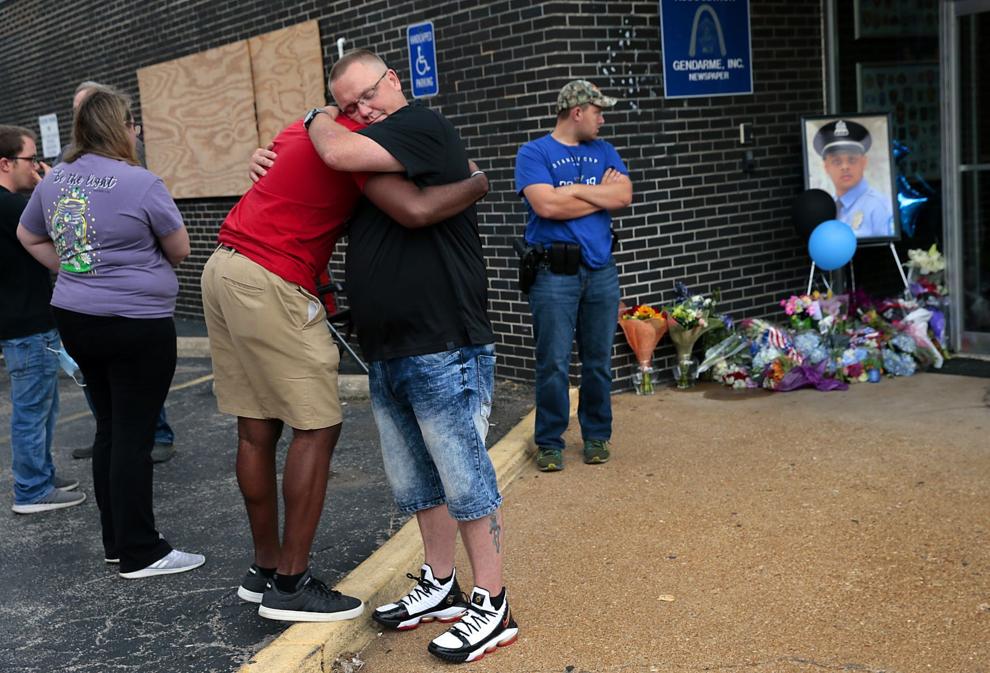 Authorities haven't said how Kinworthy got to St. Louis or when he arrived. He has lived in Palm Bay and Satellite Beach, towns in Florida not far from Cape Canaveral, but has ties to the St. Louis area. A relative in Owensville, Missouri, told the Post-Dispatch that the family declined comment.
The Missouri Department of Corrections' Garry Brix said Kinworthy was sent to a Missouri prison in December 1996 in a drug case out of St. Louis County. He was paroled nine months later.
After that, he ended up in Florida where, at age 21, Kinworthy was charged with attempted murder after police say he shot and disfigured a man in a road-rage incident in Cocoa, Florida. The victim lost three fingers in the shooting. The victim told police that Kinworthy and others made fun of his Ford Mustang. Kinworthy fired a shot, and the victim rammed the car Kinworthy was in, according to court records and the Orlando Sentinel.
For the road-rage shooting, Kinworthy was sentenced to 10 years in prison after being convicted of discharging a firearm in public, shooting into or throwing deadly missiles and aggravated battery with a deadly weapon, according to the Florida Department of Corrections. He went to prison in August 2001 and was released from prison in January 2007.
Kinworthy had another arrest in 2009 on a charge of indecent exposure after authorities said he exposed himself to an undercover officer.
Kinworthy used to own a pressure-cleaning company that went out of business, and later told court officials he worked in lawn care, Goodyear said.
Authorities in Florida normally would seek extradition to have Kinworthy returned there to stand trial on the assault and weapons charges. Prosecutors in Brevard County are aware that Kinworthy is a suspect in an officer's murder, a case that would take priority. Kinworthy is considered a fugitive in Florida, said Todd Brown, a spokesman for the state prosecutor's office in Brevard County.
"Our office stands prepared to assist the authorities in St. Louis in any way possible," Brown said in an email. "To the extent that our efforts do not interfere with the Missouri cases, we will also aggressively seek to prosecute Officer Bohannon's killer, regardless of how long it may take, and hold him accountable for the felony crimes for which he was sought in Florida."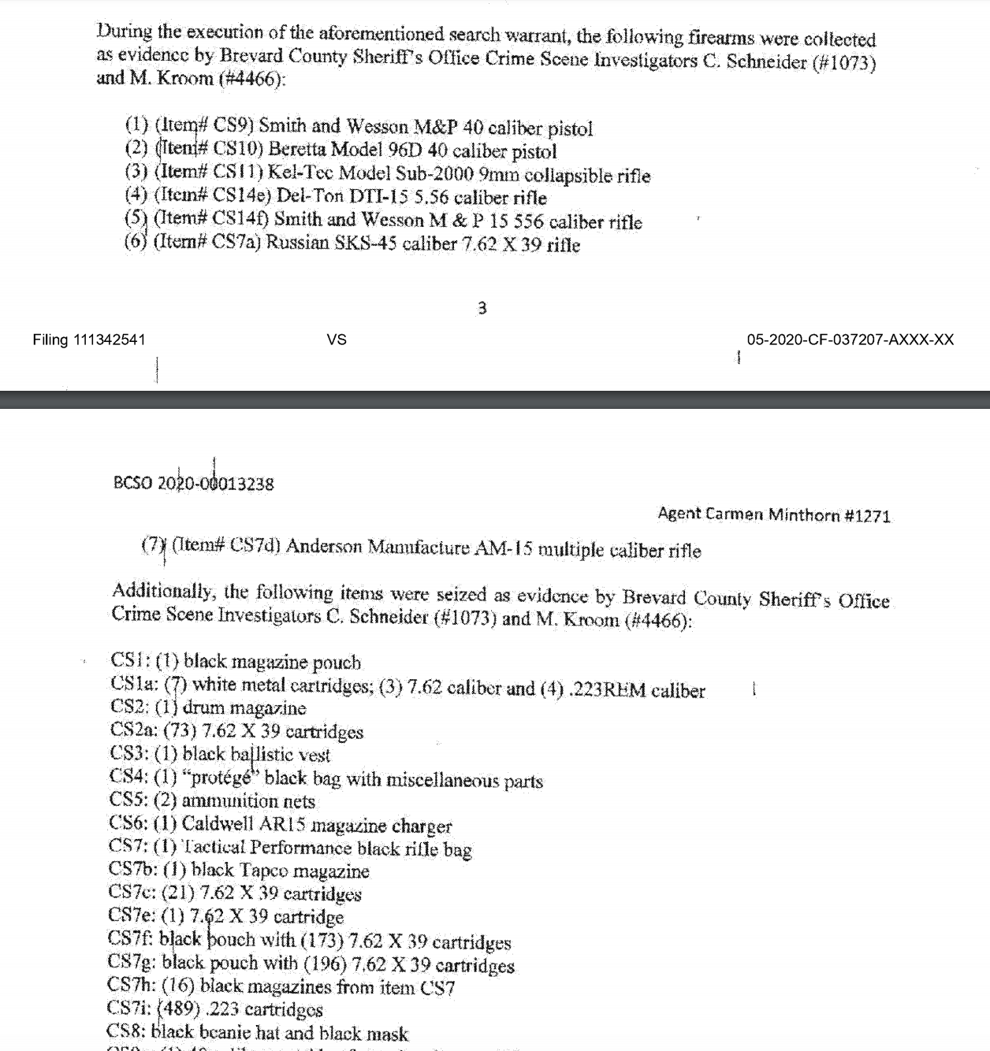 In the sexual battery case in Florida, the male victim told officers that Kinworthy woke him on Aug. 30, 2019, dragged him into the kitchen and tied his hands with flexible wire, court documents said. Kinworthy began choking the man and sexually assaulted him, police allege. He was released from jail on his own recognizance. He skipped his court date on Aug. 19.
Officers searched his vehicle in January and found the cache of weapons and ammunition, according to a police report. He was arrested Aug. 6. A judge set his bond at $15,000 in the weapons case, and he was out on bond when he came to Missouri.
Rachel Rice and Robert Patrick of the Post-Dispatch contributed to this report.
Kim Bell covers breaking news for STLtoday.com and the St. Louis Post-Dispatch. Follow her on Twitter here.
---
UPDATED with additional details from Florida Department of Corrections.