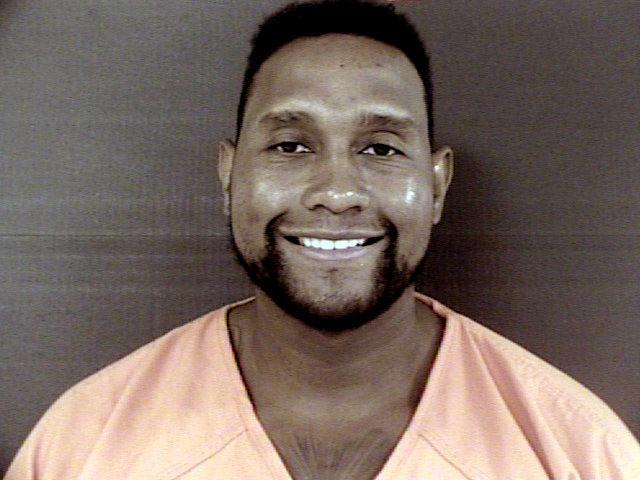 ST. LOUIS — A jury found James "Tim" Norman guilty on Friday of conspiring to kill his nephew, ending a St. Louis trial full of reality TV stars, life insurance schemes and cash payouts that's captured national attention for the past two weeks.
In the end, the jury found that Norman, 43, orchestrated the murder of his 21-year-old nephew, Andre Montgomery, then attempted to cash out up to $450,000 in a fraudulent life insurance policy he took out on Montgomery.
The two both starred in "Welcome to Sweetie Pie's," a long-running OWN reality show about the popular soul-food business founded by Robbie Montgomery — Norman's mother and Andre's grandmother — in the St. Louis area.
Jurors deliberated for more than 17 hours over three days before finding Norman guilty on two federal murder-for-hire counts and one charge of conspiracy to commit wire and mail fraud.
Norman held a blank expression as the verdict was read to a courtroom packed with family and friends on both sides of the case. His supporters surrounded his mother right outside the courtroom, sobbing audibly.
U.S. Attorney for the Eastern District of Missouri Sayler Fleming said motive for the murder plot came down to one thing: Norman's greed.
"While the evidence was voluminous and overwhelming," Fleming said, "Norman's plan was relatively straightforward."
Kalyn Griggs, Montgomery's sister, stood with her family in "Justice for Andre" T-shirts on the courthouse steps after the verdict, calling Norman a "monster" who her brother feared in the weeks before his death.
"The lesson is: I don't care how much money a person got," Griggs said. "You cannot underestimate their greed."
Evidence during the trial showed Norman paid $10,000 to an exotic dancer, Terica Ellis, to track his nephew's location. Norman then used a friend to pay $5,000 to the shooter, Travell Anthony Hill, after Hill killed Montgomery.
Both Ellis and Hill testified for the prosecution.
Norman's defense team made the rare decision in a criminal trial to have Norman testify on his own behalf, telling jurors he was a mentor to his nephew who never wanted to harm him.
Norman broke into tears during more than four hours of testimony, telling the jury he enlisted Ellis and Hill to find his nephew, but not kill him. He said he wanted to confront Montgomery about a recent burglary at his mother's home.
"I'm extraordinarily surprised and disappointed," said Norman's defense attorney Mike Leonard on Friday. "I really thought this was a case where the prosecution didn't meet the burden of proof."
Leonard said Norman plans to appeal the verdict. Two witnesses asserted their Fifth Amendment right not to testify, hurting the defense, Leonard argued. The first was Waiel Rebhi Yaghnam, the life insurance agent who worked with Norman to set up Andre Montgomery's policy. Yaghnam pleaded guilty this summer to a wire fraud charge. The second was a friend of Norman's who, prosecutors say, told the shooter, Hill, Norman would pay to have Montgomery killed.
Montgomery's sister, Griggs, said Montgomery knew he would be in danger if he went to St. Louis, where he was killed.
He told her just before he left, she said: "I'm gonna be one of God's soldiers."