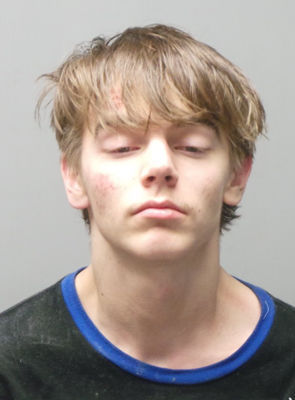 ST. CHARLES • A teenager who stole a St. Charles city pickup and led police on a chase Wednesday told authorities he wanted to be arrested so he could get help in jail for drug addiction, court records say.
Prosecutors filed charges Wednesday against the teen, Cole M. McCall, and two others in connection with a string of car break-ins and the police chase.
McCall, 18, was charged with stealing a motor vehicle, property damage and tampering with a motor vehicle. McCall's bail is set at $20,000. He lives in the 3300 block of Ridgeway Drive.
Police ended the chase by deploying spike strips that flattened the truck's tires. The truck limped along a bit longer, but finally came to a stop near Highway 94 and Interstate 70.
Police arrested McCall without incident.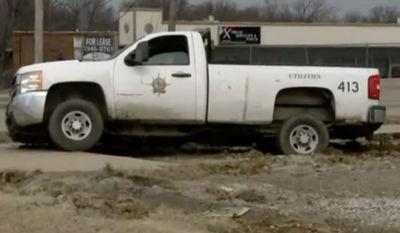 According to court records, McCall admitted after his arrest that he had taken the pickup when he saw a man park it and walk away in the 3500 block of New Town Lake Drive. He said he later saw the police cars, with lights and sirens activated, trailing him and knew police were trying to catch him.
"He stated he wanted to be arrested so he could go to jail and get help for his drug addiction," according to a probable cause statement by Paul Yadlosky, an officer with the St. Charles Police Department.
Prosecutors also filed charges Wednesday against two of his alleged accomplices. All three are residents of St. Charles County. The other two are:
• Shyler E. Sandbothe, 21, She was charged with possession of drug paraphernalia. She lives in the first block of Fawn Valley Circle. 
• Matthew T. Hollman, 23. He was charged with second-degree burglary. His bail is $20,000. Hollman lives in the 6400 block of Windy Wheat Drive.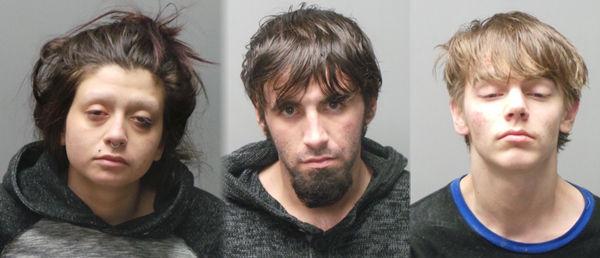 Sandbothe and Hollman were arrested first in connection with a spate of break-ins in New Town St. Charles, police say.
St. Charles Police Lt. Todd Wilson said a resident called police at about 3:30 a.m. Wednesday after seeing some suspicious people going into an open garage and looking in vehicles around Starkville Street. Police found one man walking along a street. Police say that man was Hollman. They found the man's girlfriend, Sandbothe, sitting in a car, and in the car they found stolen merchandise, Wilson said. The pair mentioned they had an accomplice who had left; police say that accomplice was McCall.
At about 8 a.m. Wednesday, police began chasing a pickup that had been stolen when a city worker got out. The pickup was winding its way around Highway 94 and Highway B and Highway H. Eventually, police threw down spike strips and the vehicle hit the strips as it was making its way back into St. Charles city. The strips tore off the right side tires, but the truck continued to Highway 94 and Interstate 70 before coming to a stop at 8:33 a.m. at First Capitol and Sunset drives, about five miles from Highway B.
No one was injured in the chase.
Police say residents of the New Town area who are missing any items should call police at 636-949-3300.
Mark Schlinkmann of the Post-Dispatch contributed to this report.
Shake off your afternoon slump with the oft-shared and offbeat news of the day, hand-brewed by our online news editor, Mandy St. Amand.