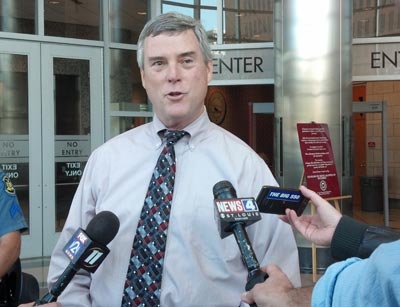 ST. LOUIS • A nonprofit organization that supports the families of fallen police and other emergency responders issued a statement Monday to dispel rumors that it is connected to fundraising in the name of Ferguson police Officer Darren Wilson.
The BackStoppers Inc. does not know who is selling T-shirts that read: "I support Officer Darren Wilson," and will not accept money from the sales if it is offered, said the charity's executive director, Ron Battelle.
Social media sites have been circulating rumors that profits from the T-shirts would benefit BackStoppers as well as a fundraising website for Wilson, whose shooting of Michael Brown in Ferguson on Aug. 9 triggered protests and rioting.
Some complained that any such connection would be a conflict of interest for St. Louis County Prosecuting Attorney Robert McCulloch as an investigation of Wilson's use of force continues.
McCulloch is the president of the BackStoppers' board of directors.