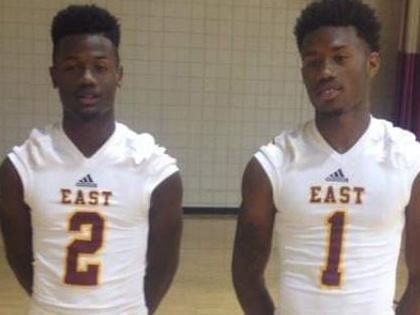 For most of the last 19 years, Kelvin Phillips Sr. said, his sons Kelvin and Kelvon would spend every minute together. Though they were a year apart in age, they were very nearly like twins.
"They were inseparable," Phillips said. "You didn't see one without the other one. ... it was hard for Kelvon to cope with his brother not being there. He was taking it very, very, very hard."
The brothers both had played on the Hazelwood East High School football team and were stars, their father said. Both of them played running back and safety.
"Kelvin was kind of the more outspoken one. He liked to be the center of attention. He liked girls," Phillips Sr. remembered. "Kelvon was basically the exact opposite. He was laid back and quiet, but he had a smile and sense of humor that could light up a room."
Charges have been filed in Kelvon Phillips' murder against Ivan K. Henley.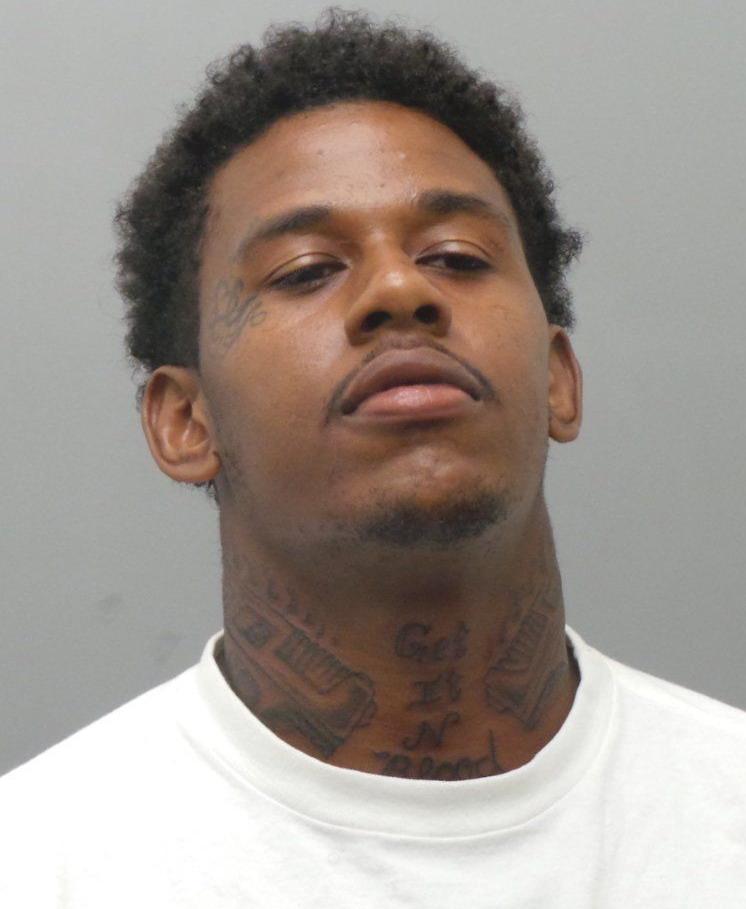 Henley was charged Tuesday with second-degree murder, armed criminal action, unlawful possession of a firearm and tampering with physical evidence.
Henley, 23, was hospitalized Wednesday. He was suffering from at least one bullet wound that, police say, could have come in a shootout with his victim. He was arrested after showing up at a hospital for treatment, said Officer Benjamin Granda of the St. Louis County Police Department.
Henley is accused of fatally shooting Kelvon Phillips early Sunday outside the motel at 1405 Dunn Road. Phillips, 19, lived about two miles from the motel. Kelvin Phillips Sr. said Henley knew his son through school.
Henley and Phillips met on the parking lot, and Henley got into Kelvon Phillips' car and sat in the front passenger seat, police say. Henley used a 9mm handgun to shoot Phillips multiple times, police say. Henley ran off, taking a gun that Kelvon Phillips had with him, police say.
Kelvin Phillips Sr. said that after Kelvon injured his knee for a third time playing football "he started to be influenced by the wrong things and going with the wrong crowd."
"As much as we tried to get him away from that, the neighborhood had an influence on him … (and) after his brother passed, he just took that so hard, and that's kind of when you start to see the change in him," Kelvin Phillips Sr. said.
Granda said he didn't know a motive for the shooting but said detectives were still investigating. St. Louis County police were called to the scene about 1:25 a.m. Sunday.
Henley lives in the 10800 block of Hallstead Drive in north St. Louis County. His bail was set at $1 million cash.
Henley was convicted of felony property damage in 2013 in St. Louis County, drug possession in St. Louis in 2015, and drug distribution and resisting arrest in 2016 in St. Louis. In each case, records indicate, the judge sentenced him to prison time but suspended imposition of the sentence and put Henley on probation instead. After violating probation, he was sent to prison.
Henley was released from Missouri prison on Aug. 3, said Karen Pojmann, communications director with the Missouri Department of Corrections.
Kelvin Phillips Jr.'s killer hasn't been arrested, which frustrates the family, Phillips Sr. said. But right now they're focusing on mourning the second son they've lost.
"I can't sugarcoat it, nobody is doing good," Phillips Sr. said. "His mother is taking it super hard. She's doing an outstanding job of not showing it, but she's had times where she kind of loses it."
---
EDITOR'S NOTE: An earlier version of this story incorrectly stated which murder investigation had resulted in charges. This version has been corrected.