ST. LOUIS — All three children injured in an apartment fire that began when the young siblings were left alone have died from their injuries. The St. Louis circuit attorney's office, meanwhile, said Tuesday it has asked police to investigate more before filing any charges against the mother.
The latest child to die was Heaven Coleman, a 4-year-old girl who lived in the Clinton-Peabody housing complex, in the 1100 block of South 14th Street. Police said they learned of Heaven's death on Tuesday.
The other children who died were Heaven's siblings: Damarion Eiland, a 6-month-old boy, and Dream Coleman, a 5-year-old girl. They all lived in the same apartment.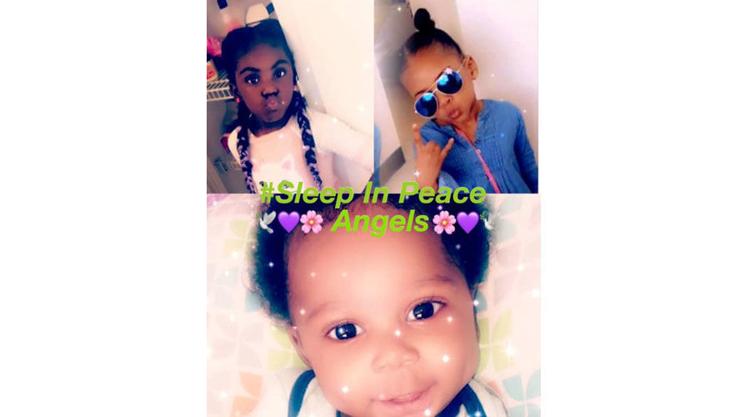 The children's 23-year-old mother showed up after the fire and was arrested. Police sought charges Monday against her for first-degree involuntary manslaughter, two counts of endangering the welfare of a child and one count of resisting arrest. Police met with prosecutors when both girls were still alive.
St. Louis Police Officer Michelle Woodling said the circuit attorney "refused" to file charges. Woodling told reporters to talk to the circuit attorney for any additional information.
Woodling added: "Our detectives are still diligently working on this case in hopes to again apply for warrants in the near future."
The St. Louis circuit attorney's office said its staff is "working closely" with police on the investigation.
"We have asked the police to conduct additional interviews with witnesses and gather additional evidence," according to a statement issued Tuesday by the St. Louis circuit attorney's office. "We are also awaiting the Medical Examiner's report. We will keep the public abreast on next steps."
Sources say the children's mother told police she simply went outside to use the telephone. Investigators ruled that the fire was accidental, but had not identified an exact cause by Tuesday, fire Capt. Garon Mosby said. Autopsy reports are expected to show what killed the children.
About 1:30 p.m. Sunday, firefighters were called to the apartment on 14th Street near the 1100 block of Kealty Lane. The children were trapped inside. Neighbors kicked in the door and tried to get into the apartment, but the smoke was too thick for them to enter, a fire captain said.
Firefighters pulled Heaven and Dream from the apartment, and the girls were rushed to a hospital with critical injuries. By the time firefighters reached Damarion, he was dead on a mattress on the third floor. Police announced on Monday that Dream had died.
The Post-Dispatch is not identifying the mother because she has not been charged with a crime. She was released from jail Monday evening and showed up briefly in the neighborhood, neighbors said. Friends described the woman as overcome by grief, distraught and "lost."
'Everything happened so fast'
On Tuesday, a light pole in front of the apartment was anchor to a growing memorial of stuffed animals, candles and balloons. A Batman figurine was left there for Demarion.
"It's heartbreaking for everybody," said Mary Latimore, a friend of the family. "Everything happened so fast."
Friends and relatives who gathered outside the apartment Tuesday said they supported the mother and scoffed at any notion she would try to harm her children.
"She would never do that," said Deland McAlister, who identified himself as a relative.
"Never," echoed McAlister's brother-in-law, Keith Brown.
They said the woman doted on her three children. Her oldest, Dream, was practically a "twin" of the mother, McAlister said.
"It was her (the mom) all over again," McAlister said. "They had the same eyebrows, the same facial expressions."
He said the mother spent time with the children, such as taking them to swim parties. All three of the youngsters were happy, McAlister said.
Latimore has known the children's mother for years. Latimore is just days away from giving birth to her third child. She looked to the mother of Dream, Heaven and Demarion as an example of a good parent. Dream's mother would walk Dream to her charter elementary school every day, Latimore said.
"All of her kids were full of life," Latimore said. "For her being 23 years old, she made it look real good being a single mom. There was nothing her kids needed."
Despite being a single parent in tough times, Latimore said the children's mother never complained about finances nor the father of the children.
"No mother expects to lose their children and not being able to save them or help them when you're all they know," Latimore said.
"I support her," Latimore added, "and I'm hoping she gains strength."