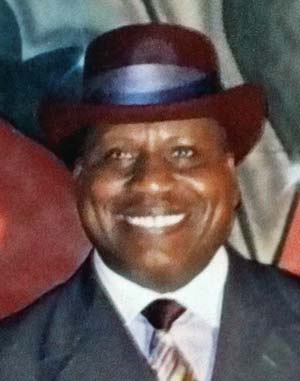 KIRKWOOD — The city offered an olive branch to Charles Lee "Cookie" Thornton in an effort to end his long-running crusade against the City Council.
Thornton owed $20,000 in fines, the result of more than a 100 citations for a variety of parking, dumping and storage violations. City Attorney John Hessel said he approached Thornton more than a year ago and told him that he could make the debt disappear.
All Thornton had to do was drop the lawsuits, quit disrupting council meetings and simply go away, Hessel recalled telling him.
"We don't want to collect the money from you, we want you to let it be, and we'll let it be,'" Hessel said.
"I'm never going to let this go," Thornton replied.
Friends and family said Thornton was in too deep. The fight with the city had consumed him. He had mortgaged his parent's home in St. Petersburg, Fla., to continue financing his legal battles, his brother Paul Thornton said.
Penniless and riddled with debt, Charles Thornton had pinned all his hopes on winning a federal lawsuit against Kirkwood, his brother said. But when the lawsuit was dismissed less than two weeks ago, it was Charles Thornton's last defeat. He already had lost everything else — his money, his marriage, his parent's retirement home. Now he had lost any hope of beating City Hall.
"Once the judge dismissed his case, that's when he put his plan into action," Paul Thornton speculated. "At that point, he had nothing to lose."
Hessel traces Charles Thornton's anger with the city back to 2000, when the city decided to tighten code enforcement in the Meacham Park neighborhood, where he lived and ran his business. He began getting tickets for parking his trucks illegally in the street, dumping debris and trash in vacant lots and working without a business permit.
He fought back during City Council meetings in peculiar ways.
Over the years, he appeared with bananas, chunks of asphalt, bales of hay and a poster of a donkey. He was arrested for disturbing the peace at two council meetings. Other times he would picket outside the homes of Hessel and Mayor Mike Swoboda.
"It was like an obsession with him," said Doug Reynolds, who often hired Thornton to help him. "He couldn't get it off his mind."
Charles Thornton's wife, Maureen, came to Kirkwood about four weeks ago to persuade her husband to return with her to Florida, said Joe Cole, who worked with him at Club 44, a youth organization affiliated with the YMCA.
"She spent four days here trying to get him to drop the whole thing," Cole said. "She tried her best."
On Friday, Maureen Thornton arrived in Kirkwood and read a brief statement outside the Thornton family home.
"I think it's important that I apologize to the families that have experienced this unfortunate situation," she said. "I need the people to know that I do not condone violence ... While I do not make excuses for Cookie, he is my husband and he is a valued loving member of our family and he will be missed."
Cole, 89, said he had dinner with Charles Thornton earlier this week. He said he wasn't the same.
"Joe, everything's bad. I thought I had the city whipped," Cole recalled him saying.
Something about his facial expressions and the way he was talking made Cole think something was wrong.. "He just said, 'I'm going to get even with those people.' "
As the next City Council meeting was convening Thursday night, Charles Thornton shot and killed five people, including Yost, the man whose department cited him over the years. Police returned fire, killing Thornton.
Around town, he was known for his friendly wave and familiar "Praise the Lord" greeting, friends said. His mother started calling him Cookie because he was "very sweet," she had said.
He was a star track and field athlete at Kirkwood High School and later at Northeast Missouri State University, now Truman State. He broke state records for the high jump in high school and college.
With his bachelor's degree in business in hand, he headed back to St. Louis and opened a trucking business. His first marriage in 1989 ended in divorce five years later, said Marilyn A. Thomas, his ex-wife. She moved with their daughter, now 17, to West Palm Beach, Fla., and did not stay in contact with Thornton, she said.
"My heart is breaking for the families," Thomas said of the killings. "That was just not the person I knew him to be."
Paul Cartier said he had heard the stories of a gentle, gregarious, Bible-quoting man named Cookie. Then he recalls staring at a face full of rage last July.
Cartier had confronted Thornton for picketing outside Cartier's PJ's Tavern. Thornton kicked Cartier to the ground and repeatedly stamped on Cartier's leg. He began swinging his arms and vowed, "I'm not going to stop."
"When I looked up at that face," Cartier recalled. "Oh man, it was scary."
Herb Jones, who was mayor from 1984 to 1992, has known Charles Thornton since he was a teenager. He was "as nice a person as you might meet," he said.
"But anybody who's seen him in recent years knows there were serious problems."
Early Friday morning, Paul Thornton walked into his brother's room and saw the note he had written. There was one line. It was unsigned.
"The truth will win out in the end."
Considering the words, Paul Thornton said his brother's frustrations with the city were legitimate. After so many years, Charles Thornton decided there was no other way to get justice.
On Friday afternoon, an American flag waved at half-staff outside the Thornton family home. A sign was placed next to a birdbath: "RIP Cookie. Only God can judge you."
A couple of boys wandered up the driveway. They wanted to know how his family was doing. Charles Thornton would let them jump on the trampoline in the backyard or ride go-carts. He even gave them Popsicles.
"We brought everybody to play," said Devonta Holmes, 11. "He always said yes."
Georgina Gustin, Kavita Kumar, David Hunn, Tim O'Neil, Robert Patrick, Jeremy Kohler, Jake Wagman, Joe Mahr and Todd Frankel of the Post-Dispatch contributed to this report.