ST. LOUIS — Roxzyanna Edwards frantically searched for her 15-year-old son in the early hours Sunday, combing the dark streets of south St. Louis. As the sun began to rise, she saw him.
Sentonio Cox was lying in a side yard just two blocks from their home.
"I found my baby laying face down, shot in the head," Edwards said. "It was really dark, but as the sunlight beamed up … God showed me he was right next to me."
Sentonio's body was found in the 7300 block of Vermont Avenue. He is the latest of at least 13 children killed by gunfire in St. Louis this year, and the third child killed between Friday evening and Sunday morning. No one has been charged in connection with any of the deaths.
The first child killed over the weekend was Jurnee Thompson, 8, who was shot outside a restaurant while waiting for a food order with family members about 8 p.m. Friday, police said.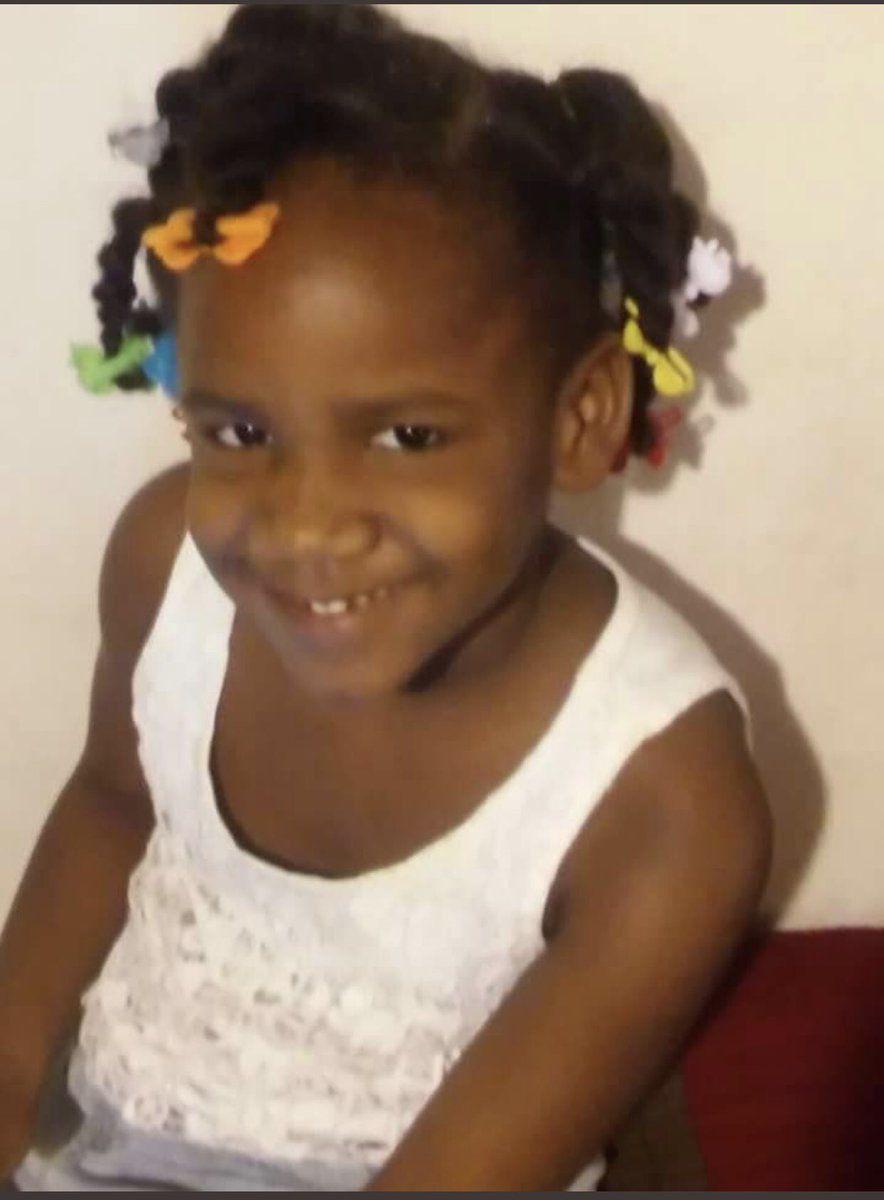 Jurnee had attended the annual football jamboree among four St. Louis teams at Soldan High School. Police said the scrimmage ended in a series of fights near the restaurant.
Jurnee, a student at Herzog Elementary School, was standing with two 16-year-olds outside Harold's Chop Suey, 1122 Union Boulevard, when the gunshots began.
Mona Caldwell, 64, said she was waiting for her food by herself inside the restaurant when she heard the pops of gunfire.
"I was just getting some simple rice for dinner," Caldwell said. "I heard a shot and hit the floor, but I knew I had already been hit and was bleeding real bad."
Caldwell was shot in the leg. The 16-year-olds were seriously wounded.
Jurnee was pronounced dead at a hospital that night.
The first one to dance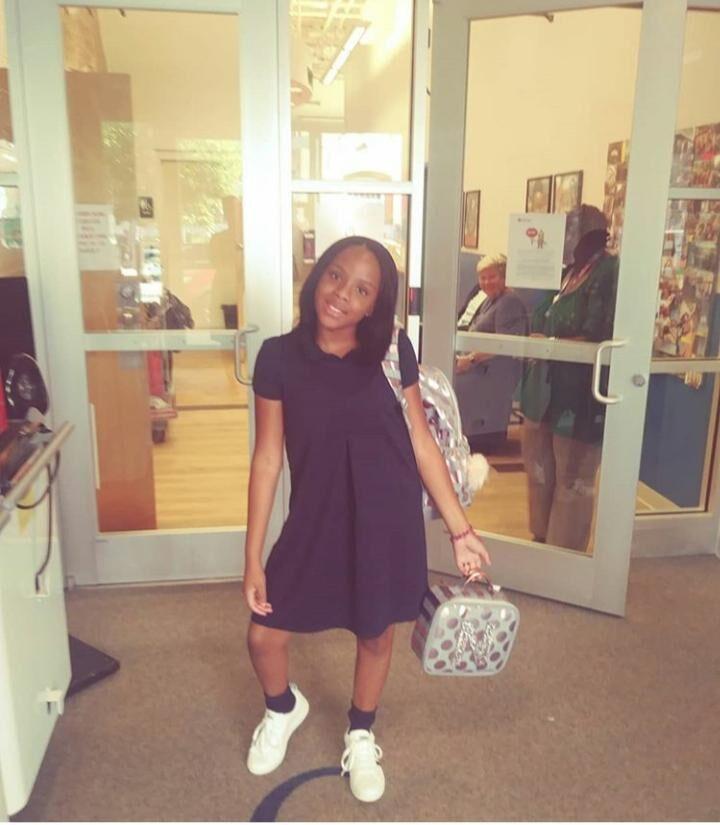 Less than 24 hours later, another child was killed in St. Louis.
Nyla Banks, 10, died 10 days after walking into her first day of fourth grade at The Biome charter school in St. Louis, carrying her sparkly backpack and matching lunchbox decorated with an N.
Homicide detectives found the girl and both her parents, Antoinette Banks, 45, and Gene Watson III, 46, dead in a Downtown West loft apartment about 6:30 p.m. Saturday, according to police and family members. All three were found with puncture wounds, though police would not elaborate on the causes of death.
"It's a heavy, heavy load," she said.
Nyla was the first to dance at family parties, Coleman remembered. She had her own cellphone and texted thoughtful messages when she knew Coleman was sick. But most of all, Nyla had a close relationship with her mom, Coleman said.
Antoinette Banks worked for the city of St. Louis, most recently spending six months as a secretary in the city's neighborhood stabilization office, said Rick Frank, the city's Personnel Director. That office connects residents concerned about properties in their neighborhoods with city services.
The mother and daughter lived together in The Gate neighborhood.
Coleman said her family was still in the dark about how all three were killed.
"I'll say I am grateful to the authorities, but I hope they don't become numb with so many children losing their lives senselessly," Coleman said. "I hope they can find it in their heart to treat this like it was their 10-year-old child who lost their life."
'I'm numb'
A few hours later, 15-year-old Sentonio was missing.
His mother said she went looking for him around 4 a.m. Sunday because her nephew had awakened her and said he didn't know where Sentonio was. The two had been walking home when they heard gunfire. Edwards' nephew ran, then realized Sentonio wasn't with him.
"I'm numb," Edwards said Monday. "You always want your child to be safe. But you can't watch people all day."
In 2017, Edwards' son Leland Butler was killed while driving about 3 miles from where Sentonio was shot. He had just turned 18.
"It turns you cold," Edwards said of losing two children. She has four other children to look after. "I can't just sit back and go crazy … because I've got other people who need me."
Edwards said the last time she saw her son, they were teasing and razzing each other.
"I told him, 'I love you, little boy,' and he said 'I love you too, Mama, but you still got a fat head,'" she recalled.
Edwards said she worries for her children and cautions her sons, "you can win battles by walking away."
"I tell my sons I love them every day," Edwards said. "If they can't tell you nothing else, they could tell you: 'Our mama loves us and she would do anything for us.'"
Not a lot of tips
Mayor Krewson last week called for the city to contract with a Chicago-based nonprofit group that runs the international crime reduction program Cure Violence. On Saturday, Krewson and public safety leaders announced a $25,000 reward for information leading to an arrest in the murders of four of the children killed this year, all 10 and younger: Jurnee, 8; Kayden Johnson, 2; Kennedi Powell, 3; and Eddie Hill IV, 10.
Officer Lisa Pisciotta, a spokeswoman for CrimeStoppers, which fields the anonymous tips, said Monday that the group was getting "some" tips but "not the ones we need."
"We're not getting a lot of tips on the children," Pisciotta said. "Even if you think you don't know anything, maybe you were there or you heard something."
Krewson said she would try to find funding "to quickly add" more security cameras and license plate readers around the city, and told aldermen she had called Gov. Mike Parson on Monday to ask for state assistance with the issue, such as deploying the Missouri Highway Patrol to help curb the violence.
There were also calls for action elsewhere.
Senate President Pro Tem Dave Schatz told the Post-Dispatch on Monday he would be open to any solution that might address the problem, but added he hasn't heard of any potential fixes that would gain traction in the gun-friendly GOP-controlled Senate and House.
"Obviously, anytime we see a rise in this kind of violence, it is a problem," Schatz said. "But I don't know if anything is on the horizon. I don't know if anyone has the answer."
Christine Byers, Kurt Erickson and Mark Schlinkmann of the Post-Dispatch contributed to this report.
Coverage of children who died in the St. Louis area in 2019
These are the local incidents of homicide or neglect involving children, based on Post-Dispatch reporting. This list doesn't include children killed in car accidents (unless a criminal charge was filed) or incidents not being investigated by homicide detectives.