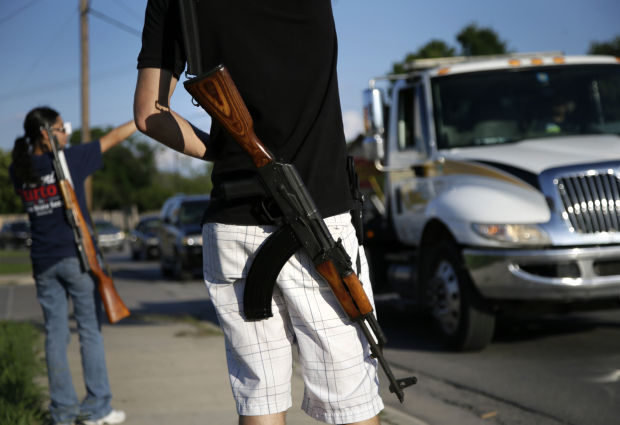 LAKE OZARK, Mo. • A southwest Missouri community at the Lake of the Ozarks has banned the open carrying of firearms, even by people who have a conceal-and-carry permit, to avoid frightening off potential tourists.
The Lake Ozark Board of Aldermen voted 4-2 on Tuesday to approve the ban, which still allows permit-holders to carry concealed weapons. The measure was initiated by Police Chief Mark Maples in response to concerns of residents and business owners, the Lake Sun Leader reported.
Board members and some in the audience argued that the ban violates their Second Amendment rights. Supporters said it doesn't make sense to allow people to openly carry guns as the area also tries to cultivate its image as a tourist destination for families.
"We've had a tough time over the years promoting Lake Ozark as a family area," said Alderman Larry Buschjost, who voted for the ban. "We want you on the Strip with families ... We want you to bring your kids down here and let them loose."
The city should not be treading on the Second Amendment for any reason, said Alderwoman Betsey Browning, who voted against the ordinance. "There are bad people in the world, and by golly if I need a gun I'm going to have a firearm at my side or in my purse," Browning said. "I'm absolutely against this."
Audience member Gail Maeder was even more direct.
"Just because somebody felt scared is not a good enough reason to pass an ordinance that violates the Second Amendment," she said.
A Missouri law that's been in effect for more than 30 years allows cities to regulate the open carry and discharge of firearms, Lake Ozark City Attorney Roger Gibbons said.
The Senate measure forbids municipalities from creating ordinances prohibiting the open carrying of firearms for anyone with a concealed carry permit. The bill also would eliminate any current municipal ordinance denying open carry to people with the proper permits.