DUPO — A freight train carrying flammable materials derailed Tuesday afternoon at a rail yard here, causing a fire that sent rolling flames and thick black smoke into the air, forced road closures, and prompted the evacuation of schools and nearby homes.
A few hundred customers lost power, according to Ameren Illinois. No one was injured, said St. Clair County Emergency Management Director Herb Simmons.
By about 4 p.m., more than three hours after the train derailed, emergency crews had extinguished the fire and were cleaning up the yard, Simmons said. By that point, the air was clear of smoke and traffic was once again moving freely through this small community, after hours of road closures restricted access near the site of the accident.
But for much of the afternoon, black smoke rising into the sky could be seen for miles.
"I could see the smoke all the way up in Belleville," said Dallas Crable, a Dupo resident, who was heading home after mowing lawns on Tuesday in the neighboring city.
Crable declined to evacuate. "I'm far enough back I'm not going to worry about it," he said. "Unless they tell me its mandatory, I ain't leaving."
Rail yard operators Union Pacific said the train derailed at 4400 Carondelet Avenue at about 12:45 p.m. The fire billowed west of North Main Street and north of Carondelet. The railroad said in a statement that the tank car that first caught fire contained a liquid called methyl isobutyl ketone, which is typically used as a solvent.
Simmons initially said 13 cars derailed; one held ethanol and three others plastic granules, all which fed the flames. But by day's end, Union Pacific spokeswoman Kristen South said the tally increased to 14 cars and ethanol was not involved.
"From my understanding, the only car that caught on fire was the tank car with methyl isobutyl ketone," she said.
She said Union Pacific could not yet identify the owners of the train cars.
The county ordered three subdivisions, two schools and a business to evacuate. The Dupo School District sent its students to Columbia High School for parent pickup. The Vertex Chemical plant, at 3101 Carondelet, evacuated about 25 employees, Simmons said.
Ameren had to cut power to high-tension lines running over the fire, St. Clair County said. Ameren Illinois said several hundred customers were without electricity for a few hours. Electricity was restored by 3:20 p.m., the company said.
South said evacuations were lifted at about 3:45 p.m., following an air-quality test. The company's environmental contractor will continue to monitor air quality downwind and to the south at least 5 miles from the yard, South said. Railroad hazmat workers will stay on site until cleanup is finished.
Simmons and South both said the smoke from the fire didn't pose a significant health hazard.
Simmons said he didn't know what the train was doing when it derailed, and didn't know what caused the derailing. South said the train was being assembled for departure and the cause of the accident is being investigated.
Simmons expected there could be routine follow-up by agencies such as the U.S. Environmental Protection Agency, but stressed that he had not been told of any lingering public health concerns.
Train derailment sparks fire, evacuations in Dupo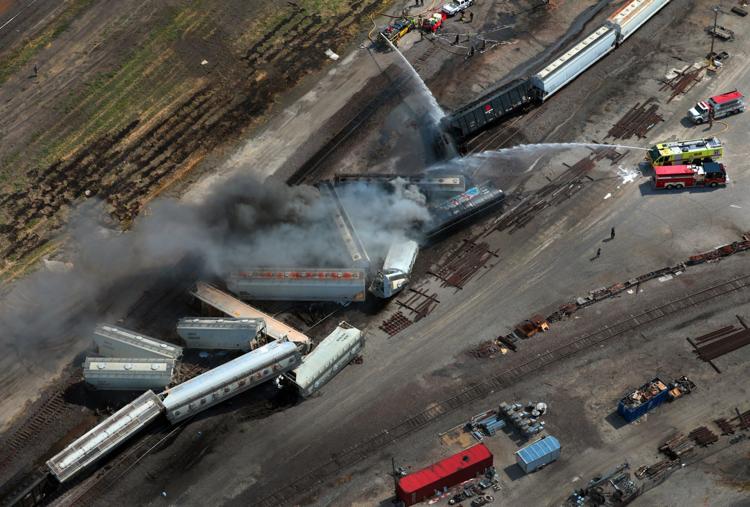 Train derailment sparks fire, evacuations in Dupo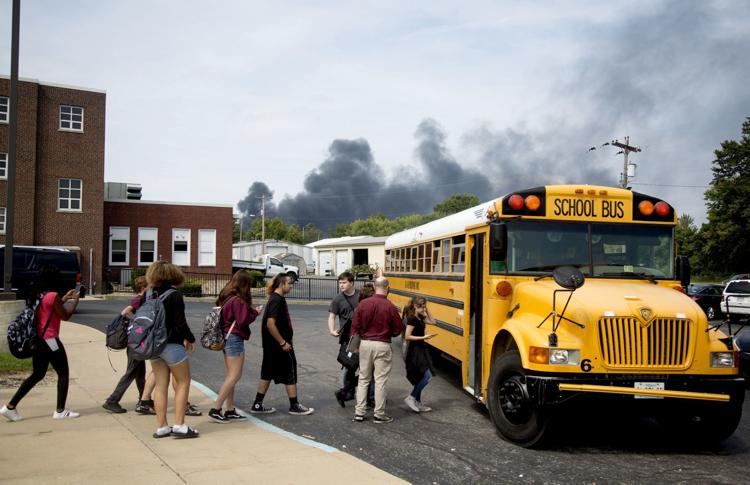 Train derailment sparks fire, evacuations in Dupo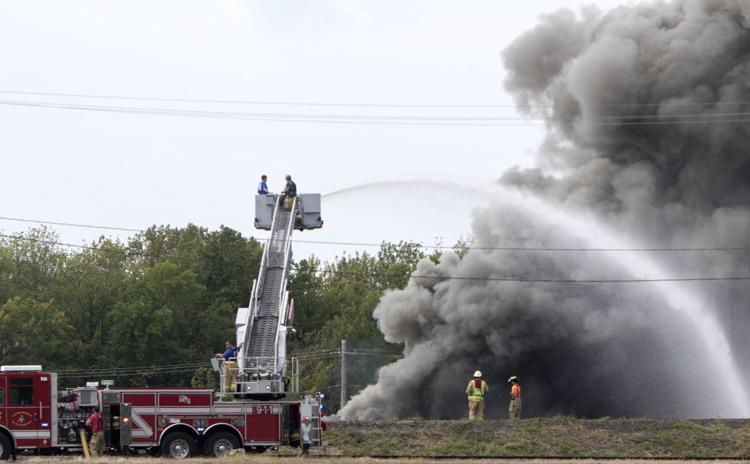 Train derailment sparks fire, evacuations in Dupo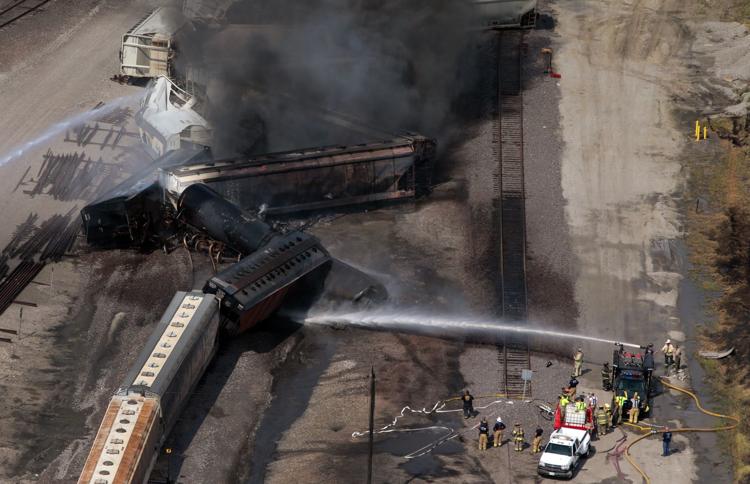 Derailed train cars catch fire in Dupo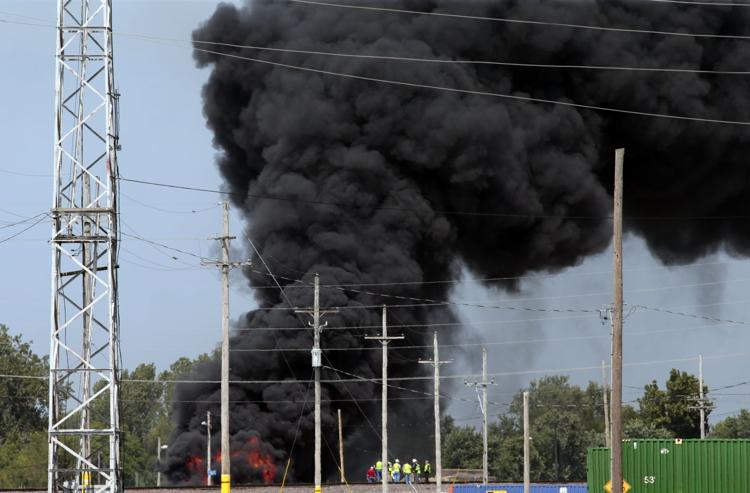 Train derailment sparks fire, evacuations in Dupo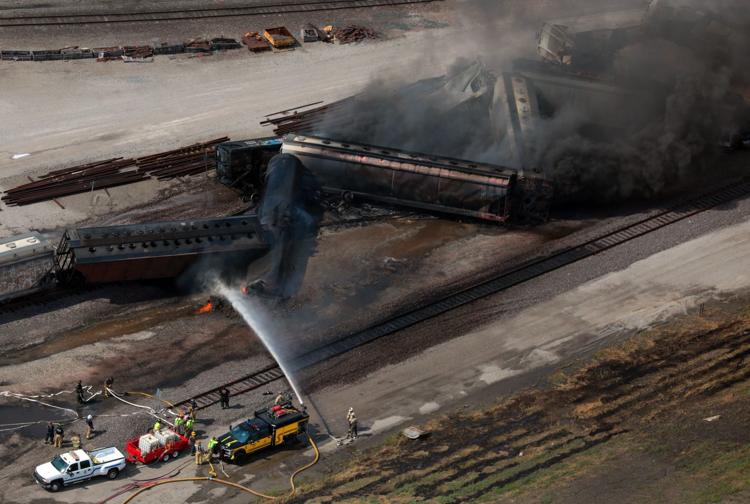 Train derailment sparks fire, evacuations in Dupo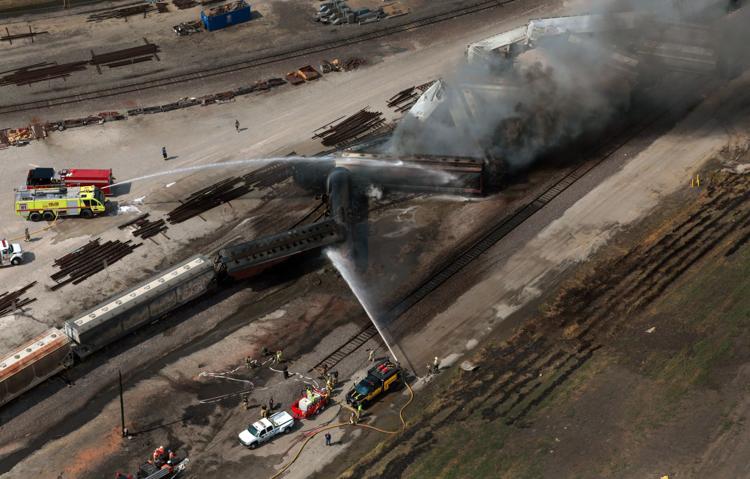 Derailed train cars catch fire in Dupo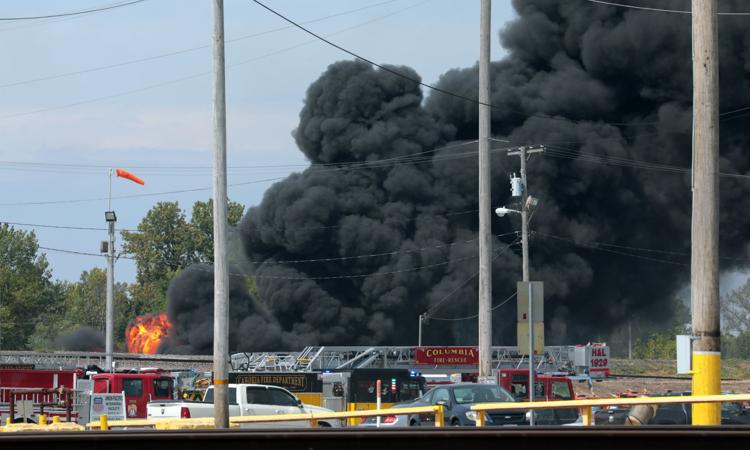 Derailed train cars catch fire in Dupo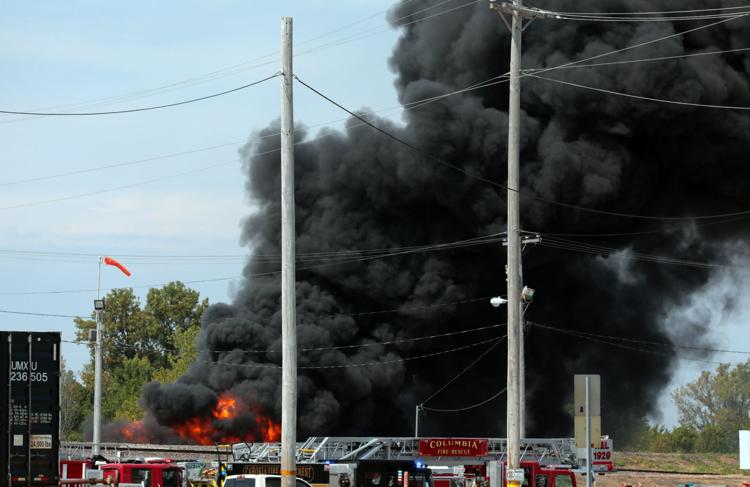 Train derailment sparks fire, evacuations in Dupo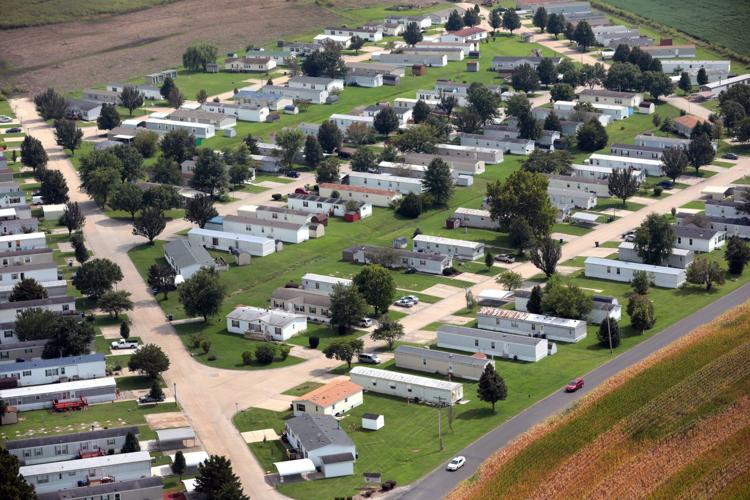 Train derailment sparks fire, evacuations in Dupo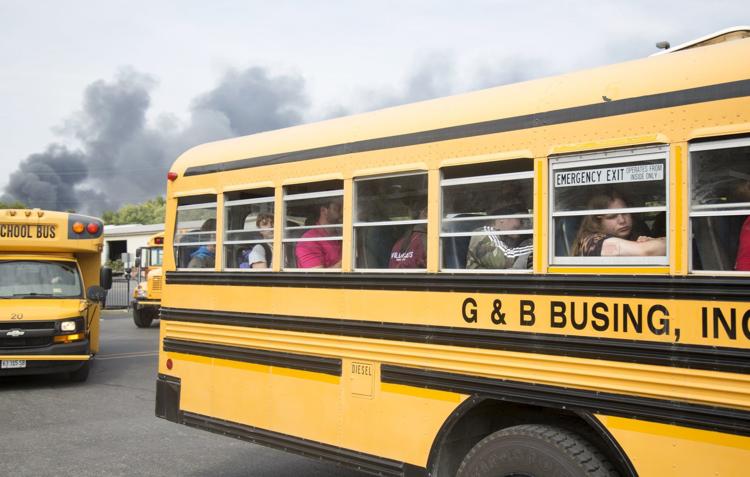 Train derailment sparks fire, evacuations in Dupo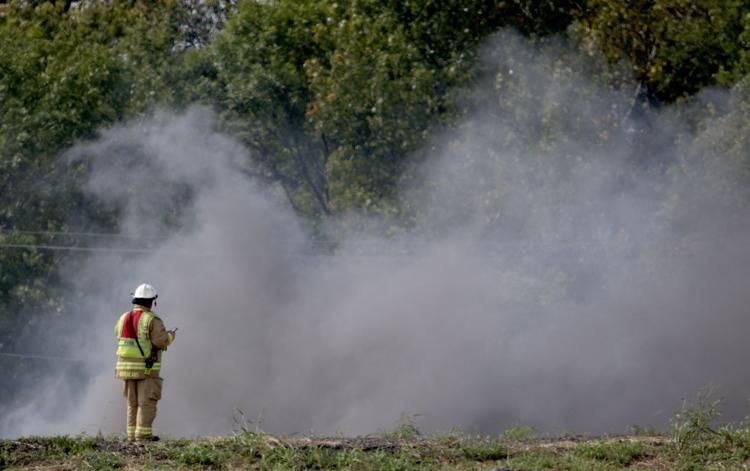 Train derailment sparks fire, evacuations in Dupo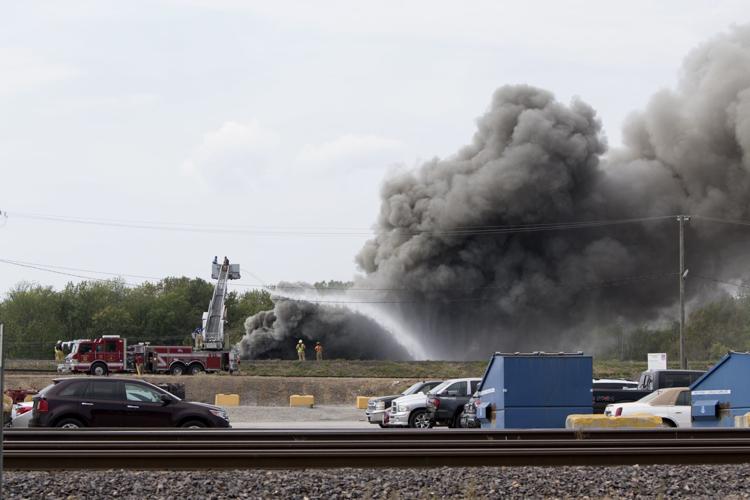 Train derailment sparks fire, evacuations in Dupo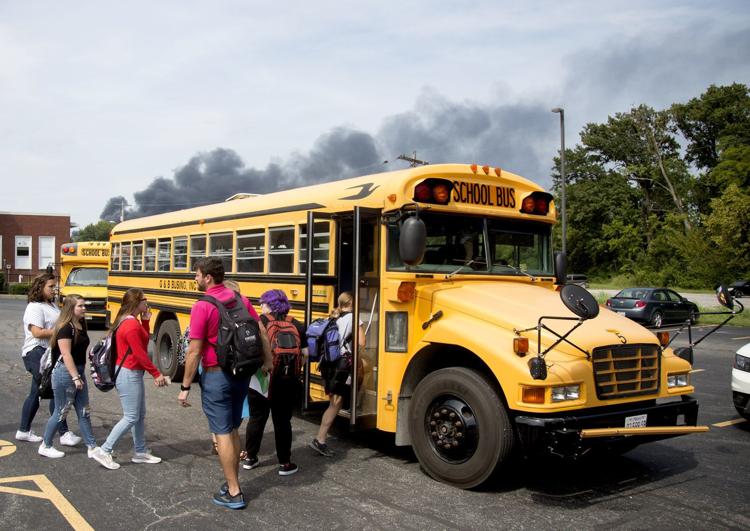 Train derailment sparks fire, evacuations in Dupo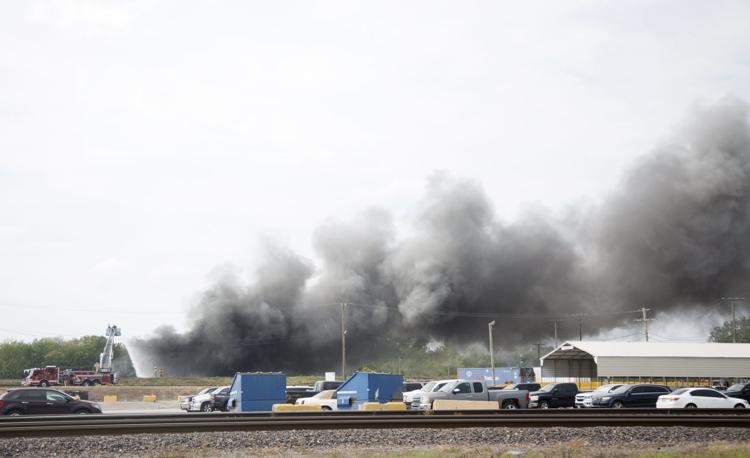 Train derailment sparks fire, evacuations in Dupo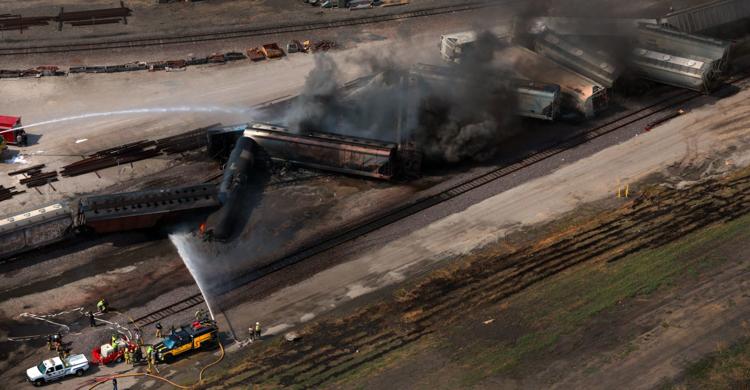 Derailed train cars catch fire in Dupo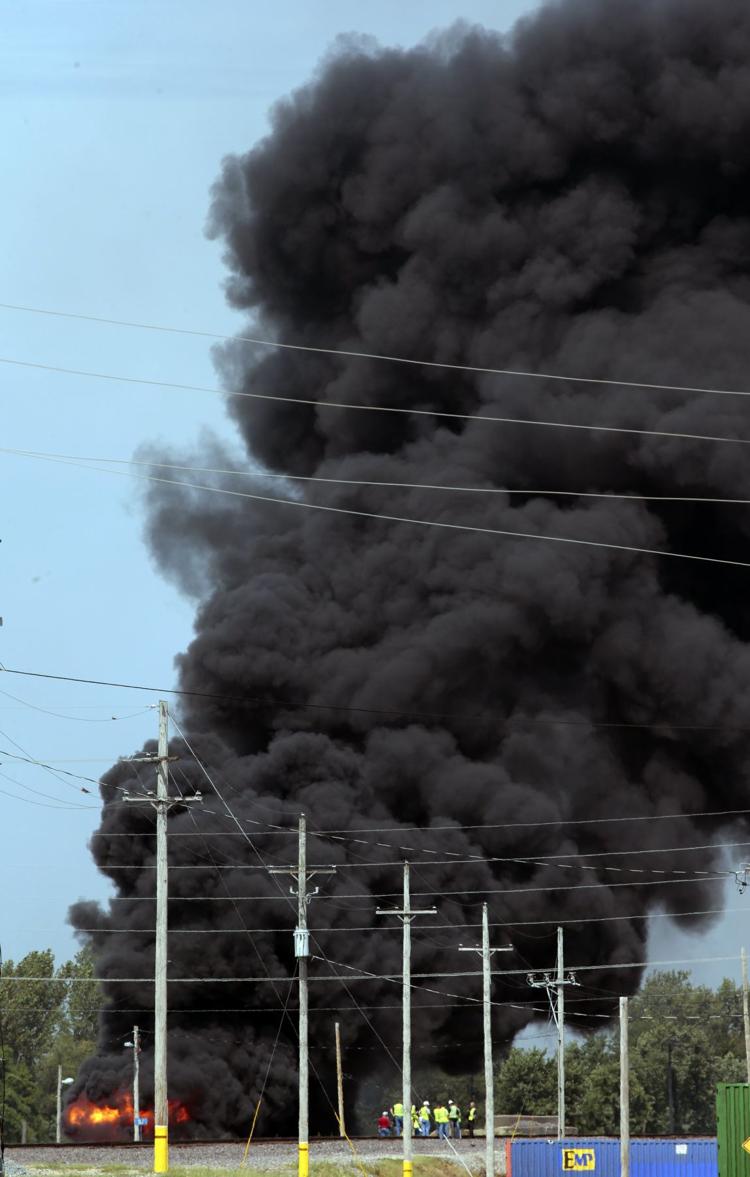 Derailed train cars catch fire in Dupo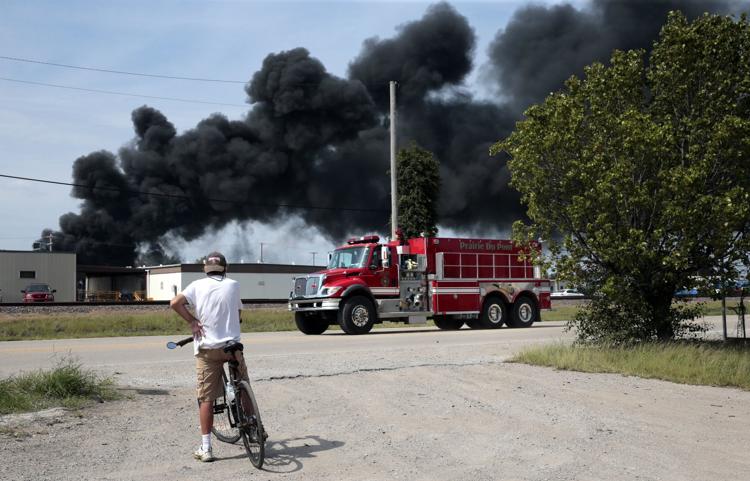 Clean up of train derailment and fire in Dupo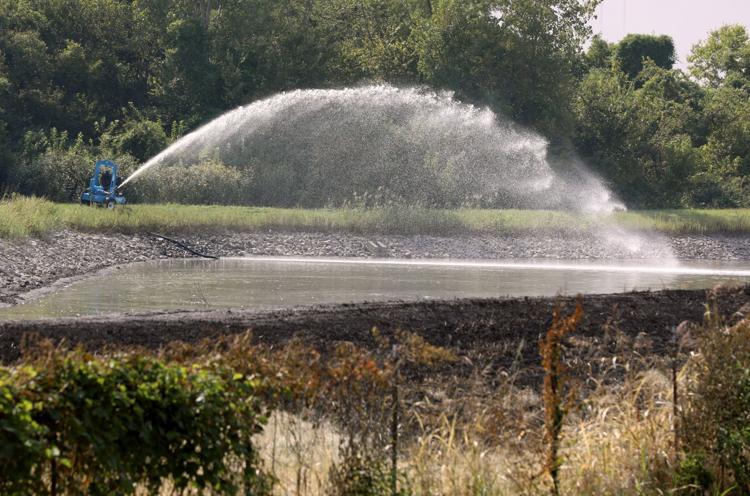 Clean up of train derailment and fire in Dupo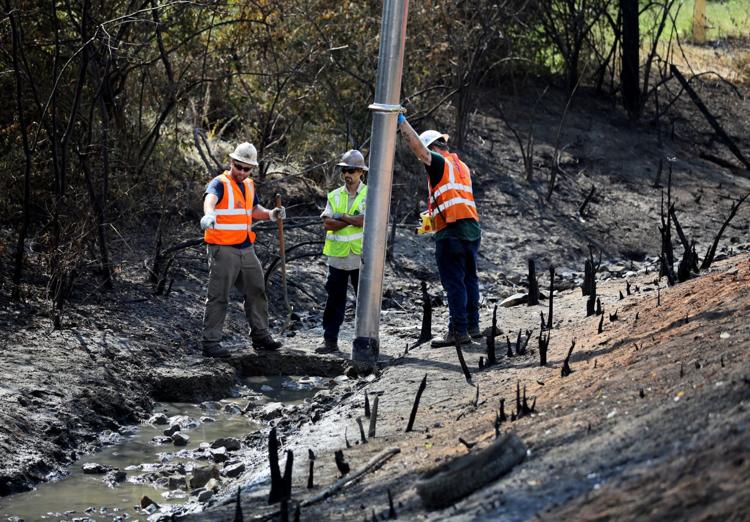 Clean up of train derailment and fire in Dupo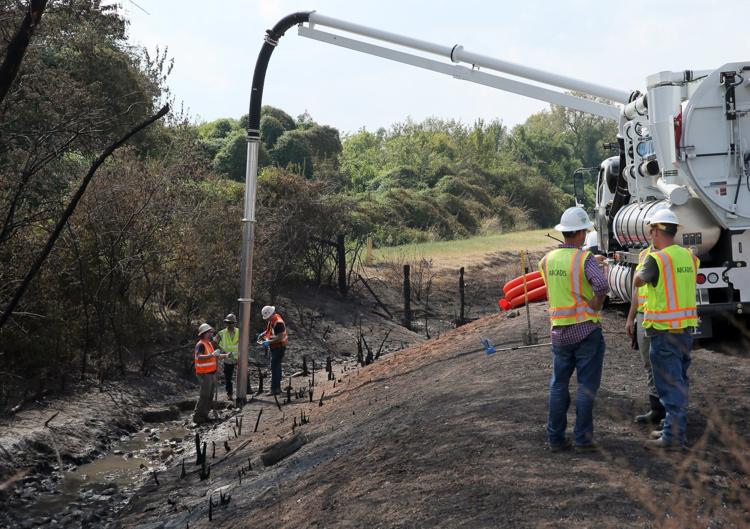 Clean up of train derailment and fire in Dupo