Charging documents say Dustin Boone, Randy Hays and Christopher Myers assaulted Officer Luther Hall, who was working undercover during a protest downtown. Myers also is accused of destroying Hall's cellphone and another officer, Bailey Colletta, is accused of lying to a federal grand jury investigating the attack.
All have pleaded not guilty.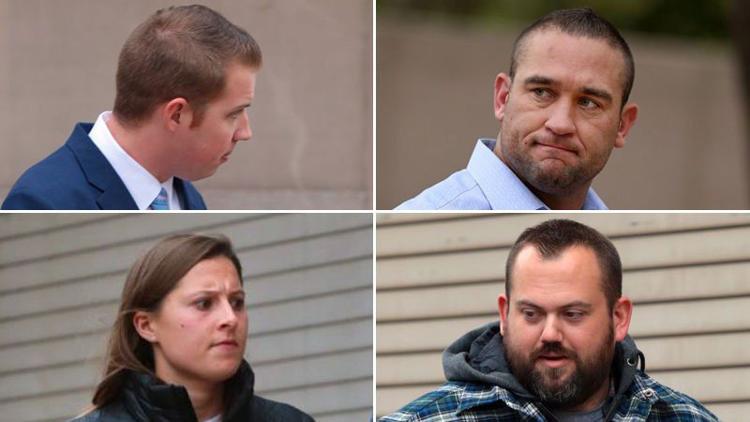 In court Friday, U.S. District Judge Catherine Perry asked lawyers for the four if any were planning to change their plea to guilty; none said yes. Assistant U.S. Attorney Reginald Harris said prosecutors were in plea discussions with at least one defendant. 
Much of the hearing was spent figuring out a time that work for the trial. Harris said it would take seven to eight days for prosecutors to put on their evidence, which will include videos, text messages exchanged by officers and witness statements.
Hall has not returned to work since the beating.