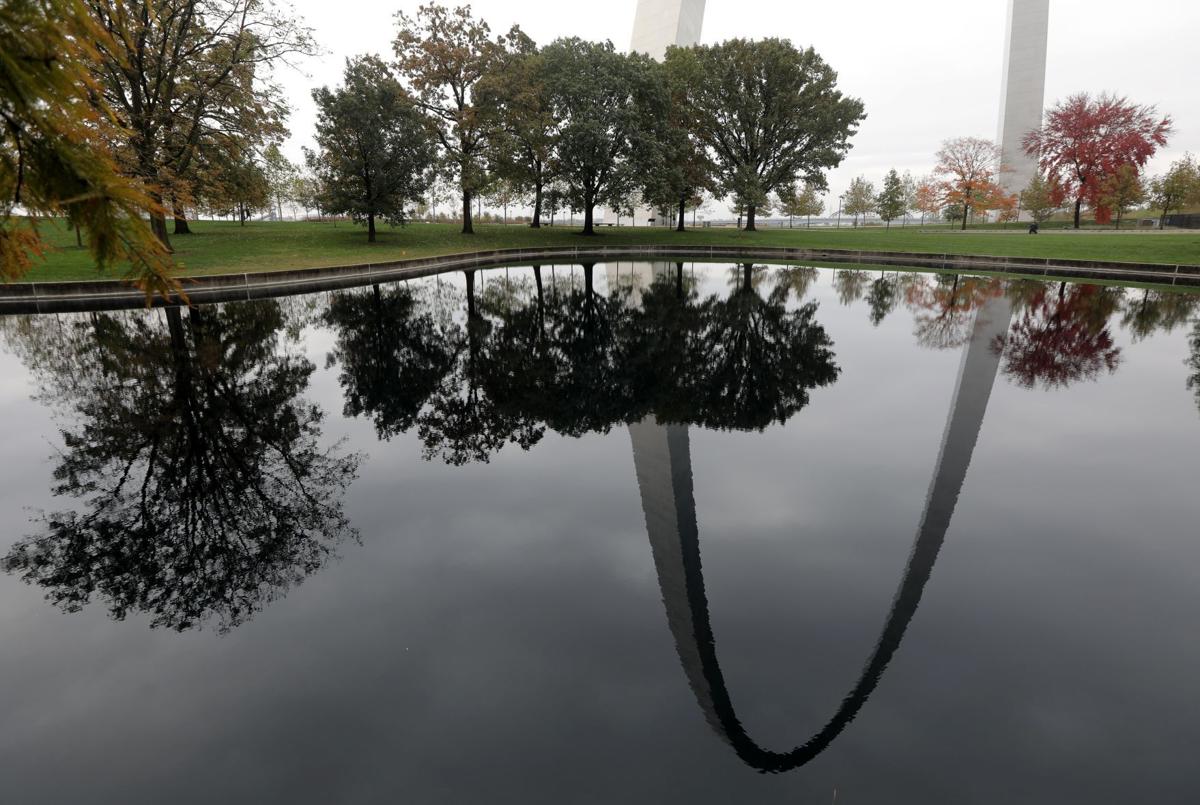 ST. LOUIS — Two adults and a 15-year-old accused in the robbery of a St. Louis Blues hockey prospect on the Arch grounds appeared to be planning another robbery in the same area two days later, court records show.
An indictment filed Thursday, plus court documents and a court spokesman provided new information about the crime and the victims.
The 15-year-old was in juvenile court Monday, facing a petition accusing him of two counts of first-degree robbery as well as failure to appear in another jurisdiction, a court spokesman said Monday.
Christopher Franklin, 19, and Kaniya Sloan, 18, were charged by complaint in U.S. District Court on Sept. 16 with aiding and abetting a robbery on federal territorial jurisdiction and accessory after the fact.
They were indicted on those charges Thursday by a federal grand jury.
The indictment identifies the Blues prospect by initials. He and his 22-year-old girlfriend were robbed at gunpoint of cellphones, keys, wallet and purse just before 7:30 p.m. Sept. 13 in what federal prosecutors called a "brazen and dangerous" act.
The indictment and a motion filed by prosecutors seeking to hold Franklin and Sloan in jail until trial say Franklin drove the trio to St. Louis and let the juvenile out near the Arch grounds. Franklin told authorities that he knew the juvenile was armed and that when he returned, he'd robbed someone.
Sloan told investigators that she also knew that the juvenile had a gun and that the cellphones did not belong to him.
Franklin then went with the others to a cellphone resale kiosk at a Walmart in Collinsville. Sloan admitted using her identification to complete the transaction at the kiosk, court documents say.
Police tracked the cellphones to the kiosk, then used surveillance footage to find the Honda Accord they were driving. They traced the license plate to Franklin's father, the Accord's registered owner.
Two days later, police stopped the Accord near the Arch grounds and arrested Franklin, Sloan and the juvenile, after they circled the area, driving erratically. Police suggested that they were "likely to engage in similar behavior as on the day of the robbery had the vehicle not been stopped."
A gun was on the back seat where the juvenile was sitting.
The hockey prospect was in town for the team's rookie camp, Blues general manager Doug Armstrong said in a statement. The team has not named the player.
The player did not respond to messages left with the general manager of his current team.