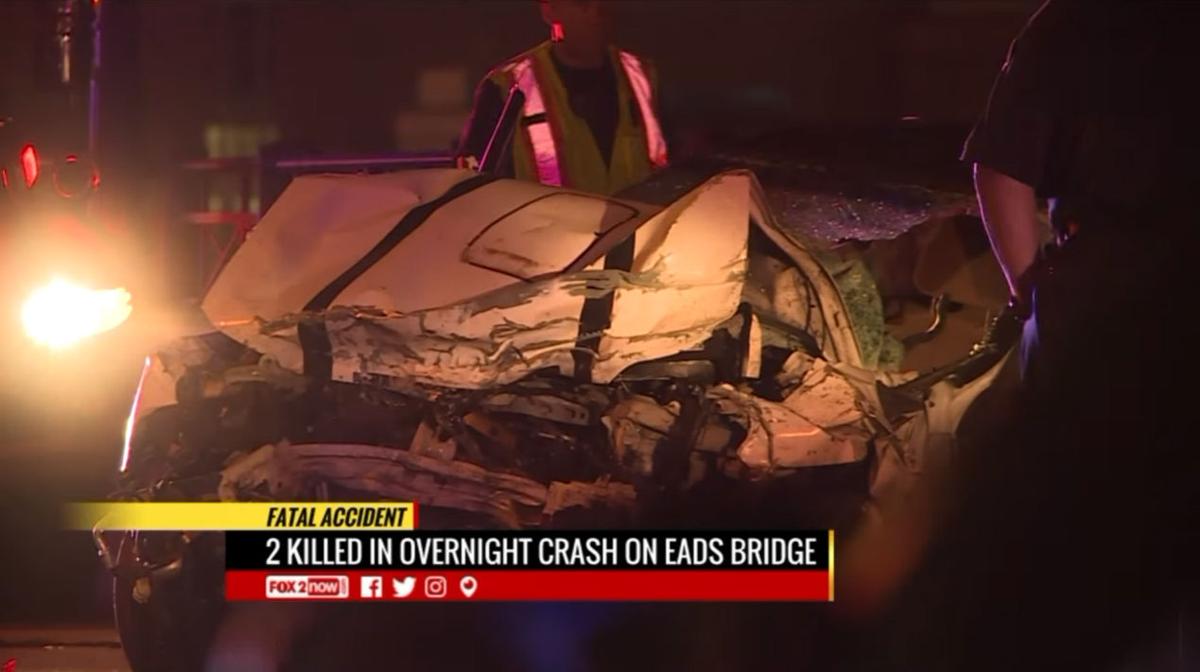 UPDATED at 2:45 p.m. with IDs.
EAST ST. LOUIS • Two drivers were killed in a head-on crash on the Eads Bridge early Tuesday morning.
The crash was on the Illinois side of the bridge at about 12:30 a.m. The victims were identified as Desmond Phipps, 42, of Centreville, and Nicholas Fiore, 25, of Ballwin, according to St. Clair County Coroner Calvin Dye Sr.
East St. Louis police were handling the investigation. The bridge was closed for hours while authorities cleared the wreckage and investigated at the scene, according to KTVI (Channel 2).
---
EDITOR'S NOTE: An earlier version of this story gave an incorrect spelling of a crash victim's name. This version has been corrected.