St. Clair County State's Attorney Brendan Kelly on Tuesday morning identified the suspects as Valention Miller and Chaun'tuan Gillespie, both 19 and from East St. Louis.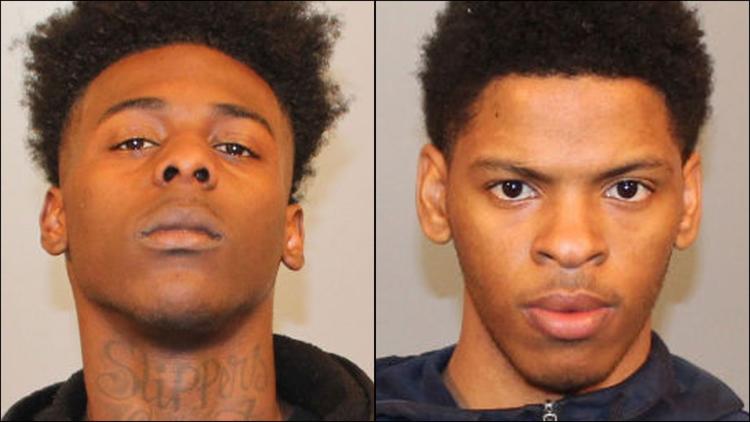 Miller faces three charges: involuntary manslaughter, aggravated unlawful use of a weapon, and aggravated fleeing and eluding a police officer. His bail was set at $40,000. Gillespie was charged with involuntary manslaughter and aggravated unlawful use of a weapon. His bail was $30,000.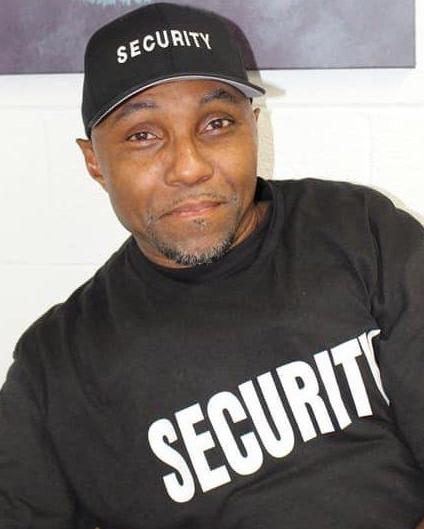 Kelly said the weapon they carried in the fleeing SUV was a 9 mm semiautomatic pistol.
They are charged in the death of Ricardo Davis, 44, who was an auxiliary police officer in Washington Park. He fell about 50 feet Saturday while chasing Miller and Gillespie and was pronounced dead later at a hospital, authorities say.
Police said Davis jumped over a concrete barrier without realizing there was a gap to the drop below.
Davis had "a lot of friends and family in the area and in law enforcement, and obviously all are very upset at his loss of life," Kelly said Tuesday.
News of the charges came as about 50 police cars from throughout the area escorted a hearse carrying Davis' body from the St. Louis medical examiner's office to a funeral home in East St. Louis on Tuesday morning.
"It was an amazing show of support from the men in blue," said Christopher Davis, one of two brothers of Ricardo Davis who work for the St. Clair County Sheriff's Department. "It just shows that when you do this job and you fall, your fellow officers will come pick you up. They're there to show their support that we are all as one."
Davis said his mother, Shirley Davis, 74, was moved to tears when she pulled up and saw the number of officers there to pay tribute to her son.
A father of six, Davis wasn't paid for his position as an auxiliary officer. The role serves as a pipeline to employment as a full Washington Park officer, but he needed to graduate from a police academy first. He was set to begin academy work in two weeks.
A chase and a crash
Police tried to stop an SUV with the two men inside about 5 p.m. Saturday. The vehicle didn't pull over. The men led police on a chase to westbound Interstate 64, where the vehicle sideswiped several cars before crashing on the Poplar Street Bridge, said Illinois State Trooper Calvin Dye Jr.
The suspects got out and ran. Davis was among several officers running after them. Other officers involved in the chase said Davis had jumped over other concrete barriers safely during the pursuit, Dye said. But the third barrier he attempted to clear led to a gap and his fatal fall.
Davis fell to dry land on the Illinois side of the river. He was taken to a St. Louis hospital with multiple broken bones and internal bleeding, Dye said. He later died from his injuries.
The involuntary manslaughter charges allege Gillespie and Miller were "acting in a reckless manner" and "performed an act likely to cause death or great bodily harm" to someone by running from Davis "through interstate traffic on the Poplar Street Bridge."
Miller faces the additional charge of fleeing, Kelly said, because Miller was the driver of the vehicle, a silver 2010 Chevrolet Traverse. Police say Miller refused to stop when Officer Stanley Clemons tried to pull over the vehicle. Charges don't say why Clemons first tried to stop the vehicle.
Clemons turned on his patrol car's lights and sirens, but Miller drove off, charges say. Miller was speeding — at least 20 mph over the speed limit on the highway — to try to outrun officers, charges say.
The charging documents spell Miller's first name as Valention, while online jail records spell it Valentino. His criminal history includes a conviction last year for a misdemeanor of obstructing a police officer in Washington Park. He served 13 days in jail.
Gillespie is from the 1600 block of Wilford Avenue and Miller the 600 North 55th Street. They were charged late Monday.
Family, friends and others who knew Davis attended a candlelight vigil for him Sunday night at an East St. Louis gas station where he worked as a security guard.
On Tuesday, officers escorted Davis' body from St. Louis back to the Metro East. Departments represented in the caravan were: St. Louis city, Illinois State Police, Washington Park, Caseyville, Centreville, Swansea, Cahokia, Mascoutah, Metro Transit Police, Shiloh, Midway Fire, SIUE police, Dupo, Belleville, Alorton, Venice, East St. Louis, Fairmont City, Brooklyn, St. Clair County Sheriff's Department, Wood River, Pontoon Beach and Lebanon.
Christine Byers and Joel Currier of the Post-Dispatch contributed to this report.
Police officer's body escorted to funeral home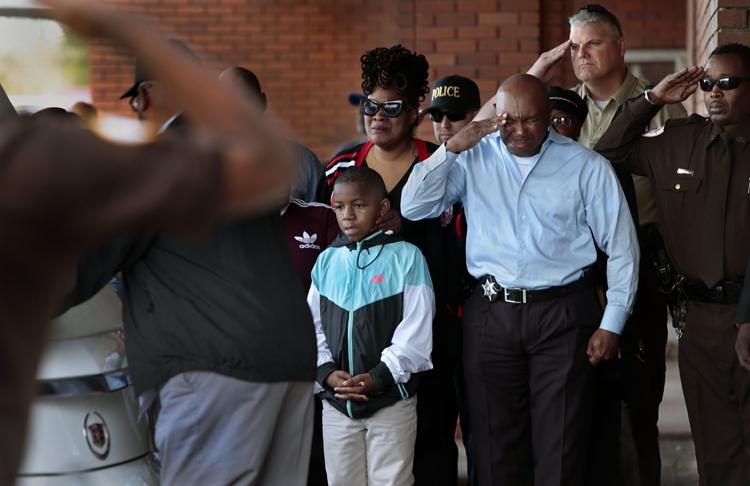 Police officer's body escorted to funeral home
Police officer's body escorted to funeral home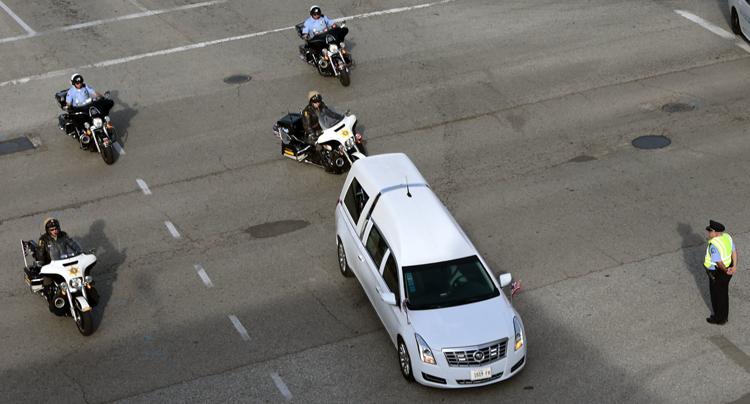 Police officer's body escorted to funeral home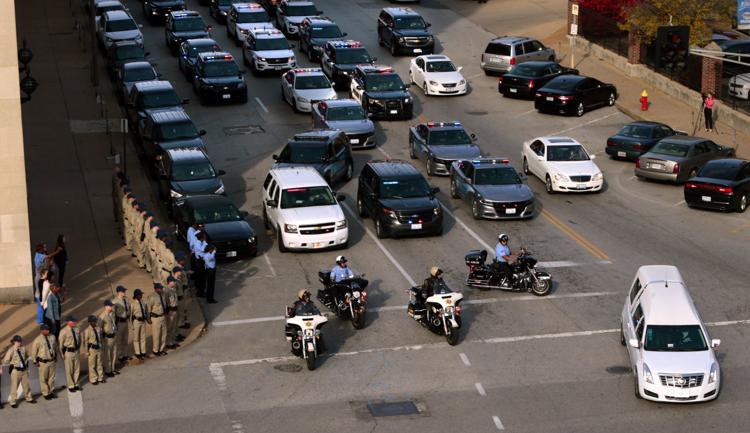 Officer dies after falling from Poplar Street Bridge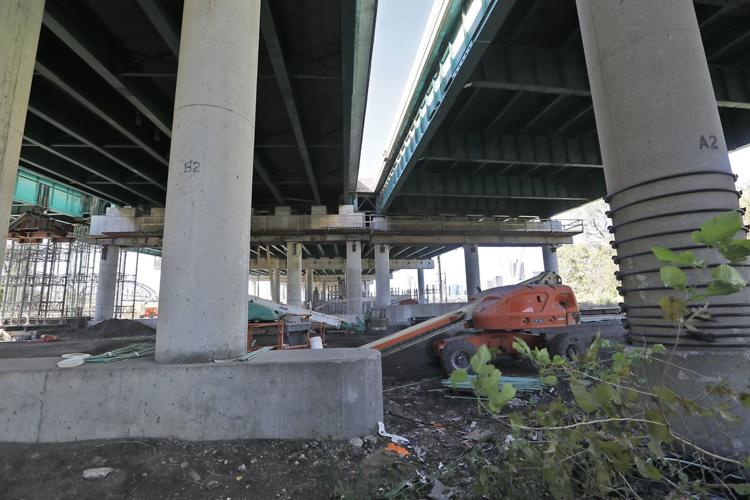 Officer dies after falling from Poplar Street Bridge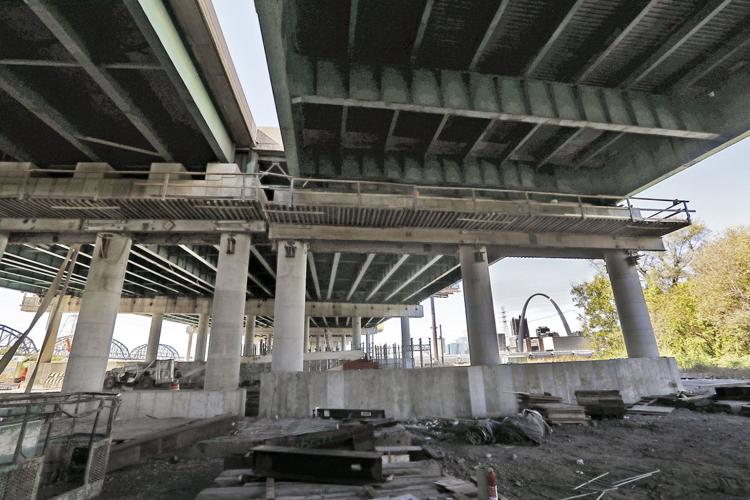 Officer dies after falling from Poplar Street Bridge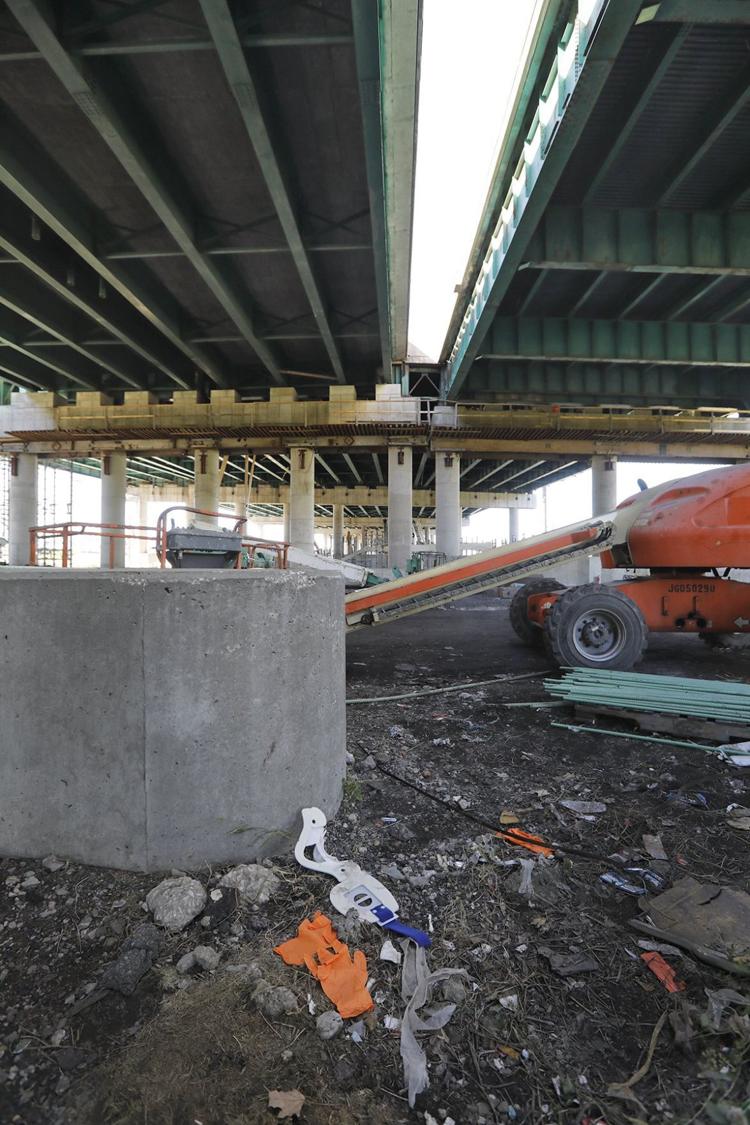 Officer dies after falling from Poplar Street Bridge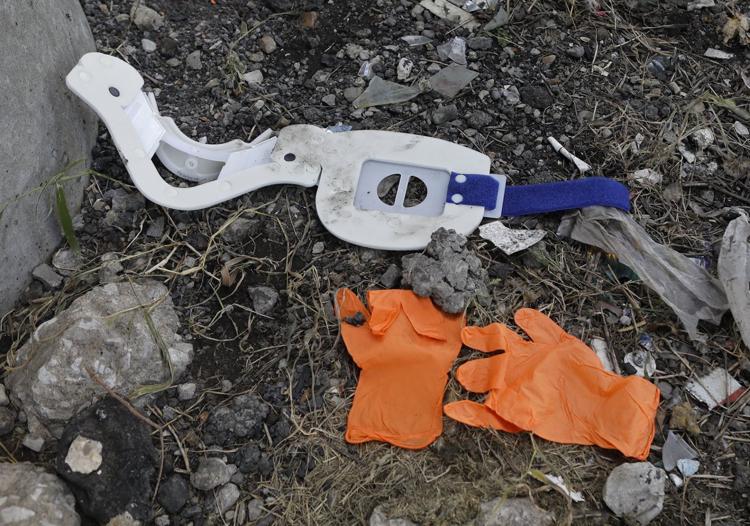 Vigil held for Washington Park auxiliary officer - 'a good man'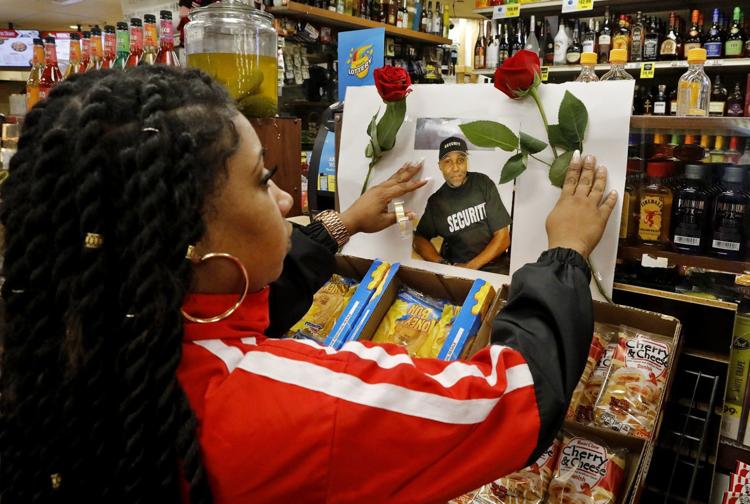 Vigil held for Washington Park auxiliary officer - 'a good man'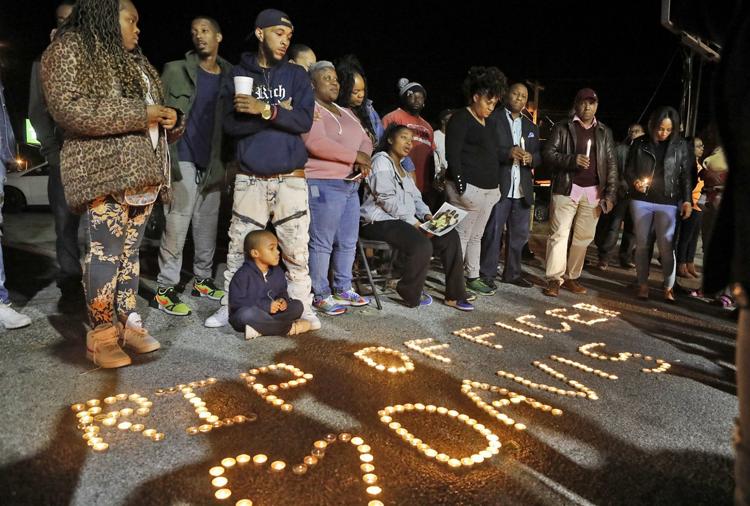 Vigil held for Washington Park auxiliary officer - 'a good man'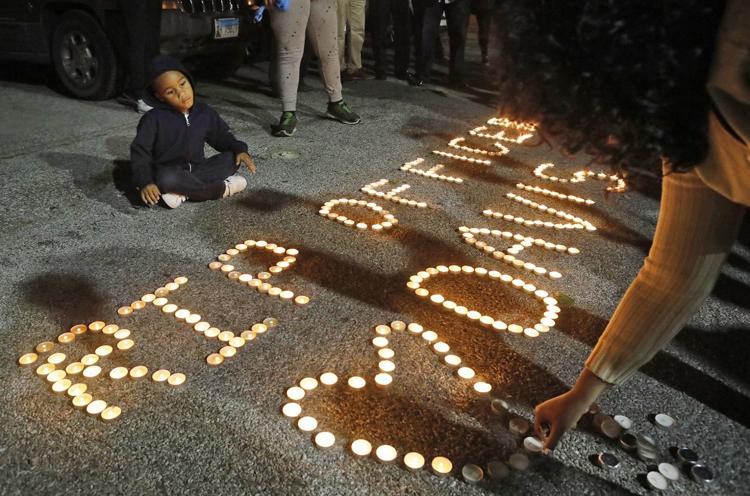 Vigil held for Washington Park auxiliary officer - 'a good man'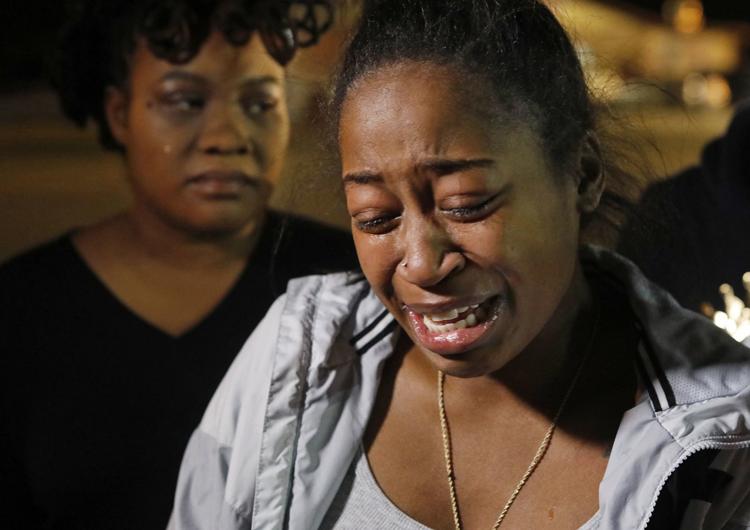 Vigil held for Washington Park auxiliary officer - 'a good man'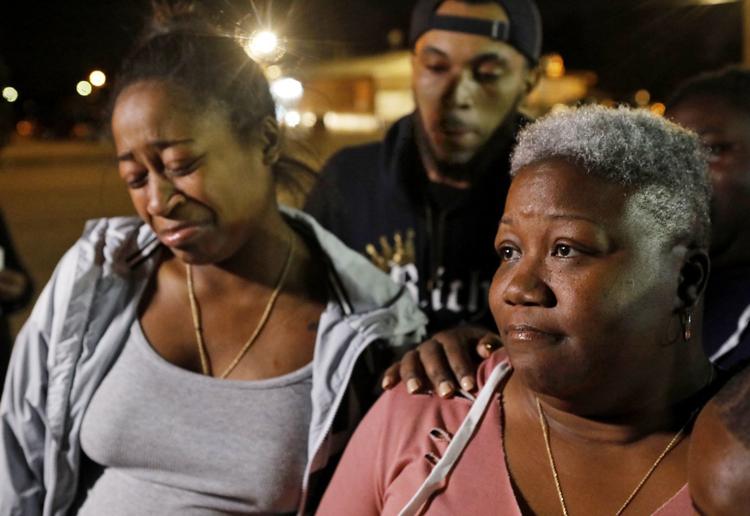 Vigil held for Washington Park auxiliary officer - 'a good man'