Updated at 6 p.m. with injury details.
ST. LOUIS — Two police officers on motorcycles crashed on Thursday while part of a motorcade escorting the body of a slain officer to a funeral home.
One of the injured was a St. Charles County officer, and the other was from Webster Groves, police said.
Authorities said the officers, both men, were in serious condition when taken to the hospital. By Thursday evening, St. Charles County Police Chief Dave Todd allayed their worst fears:
"Bottom line, they're both going to be fine," Todd said. "Everyone is going to walk away from this."
The officer most seriously injured was St. Charles County Cpl. Rob Bell, a 10-year veteran of the department and an experienced motorcycle officer. He was being examined for head injuries and a possible broken leg, Todd said.
Todd said the injuries of the Webster Groves officer, whose name was not released, were less severe.
The accident happened about 3 p.m. in the 6600 block of Lansdowne Avenue, near Chippewa Street, in south St. Louis.
Todd said Bell and the Webster Groves officer were going about 40 mph at the head of a motorcade escorting the body of North County Police Cooperative Officer Michael Langsdorf to Hoffmeister Colonial Mortuary, at 6464 Chippewa Street.
But the two motorcycles bumped, Todd said, sending both officers to the ground.
KTVI (Channel 2) was livestreaming the procession when the accident happened. The hearse carrying Langsdorf's body was surrounded by four police motorcycles. Other police motorcycles could be seen driving ahead, in leap-frog fashion, to block traffic at intersections.
The accident was not captured on the livestream, but its immediate aftermath was, showing two officers on the ground surrounded by several others. One of the injured officers was lying on a sidewalk and the other face down on the street.
By 3:45 p.m. on Thursday, police had a block at Lansdowne taped off. Two toppled motorcycles were still in the street behind the police tape next to scrape marks on the pavement.
And about 25 police motorcycles and patrol vehicles, from at least eight different departments — St. Louis, St. Louis County, North County Cooperative, Florissant, St. Charles County, O'Fallon, Mo., Hazelwood and Webster Groves — had gathered at Barnes Jewish Hospital.
Todd said that the Langsdorf slaying added to the tension of Thursday's crash.
"Given what just happened," Todd said, "you hate to hear 'officer down.'"
By Thursday evening, Todd said he had talked with Bell and his wife, a police lieutenant in Wentzville, and Bell was doing fine.
"I even joked with him," Todd said, "that we may have to take that bike out of his paycheck."
Erin Heffernan and Christine Byers of the Post-Dispatch contributed to this report.
Motorcycle cops injured in Langsdorf motorcade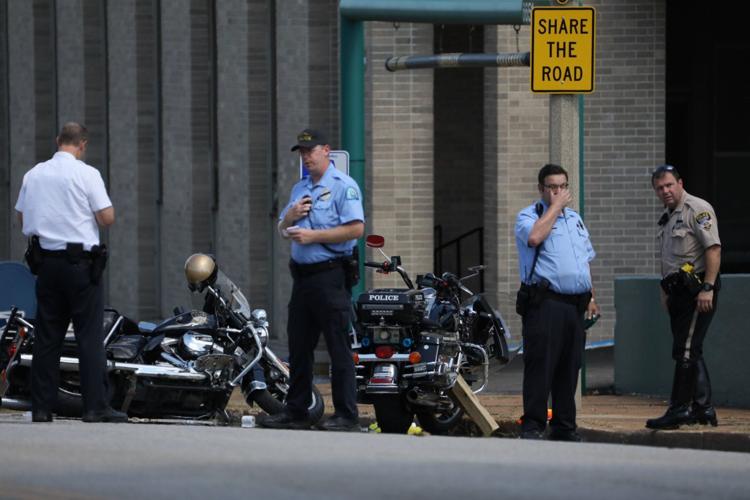 Motorcycle cops injured in Langsdorf motorcade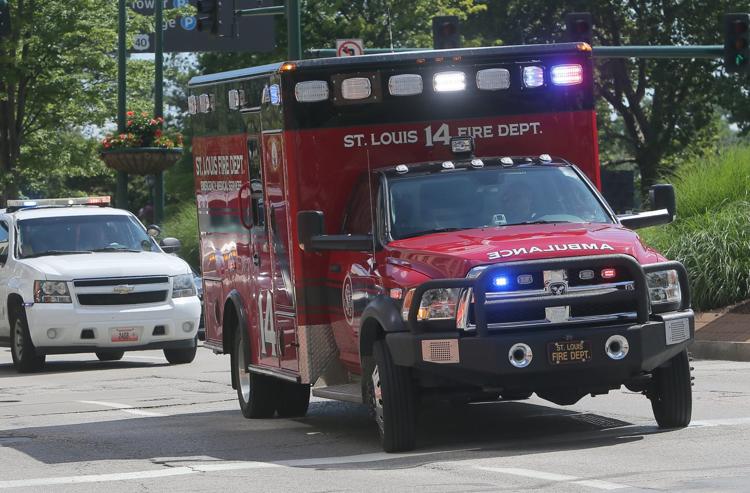 Motorcycle cops injured in Langsdorf motorcade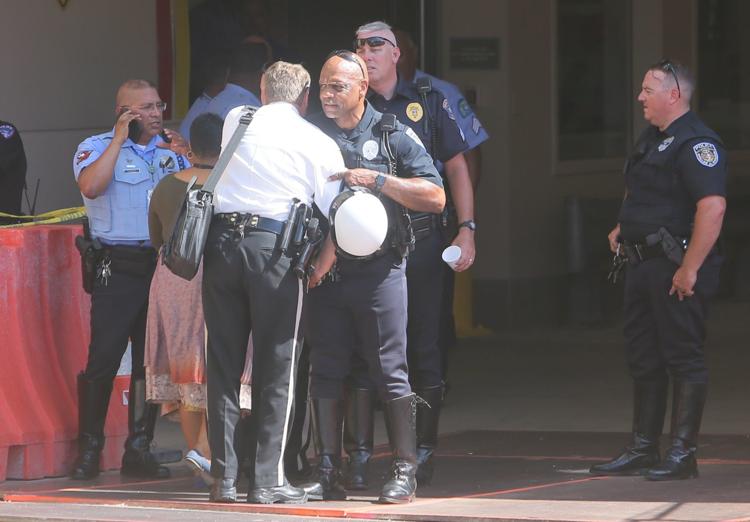 Motorcycle cops injured in Langsdorf motorcade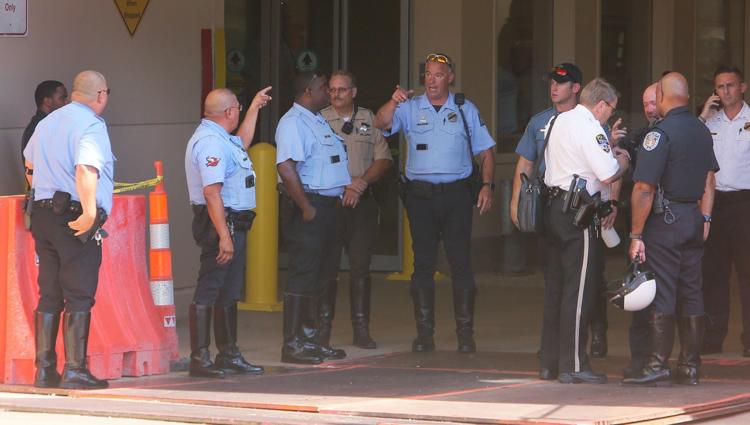 Motorcycle cops injured in Langsdorf motorcade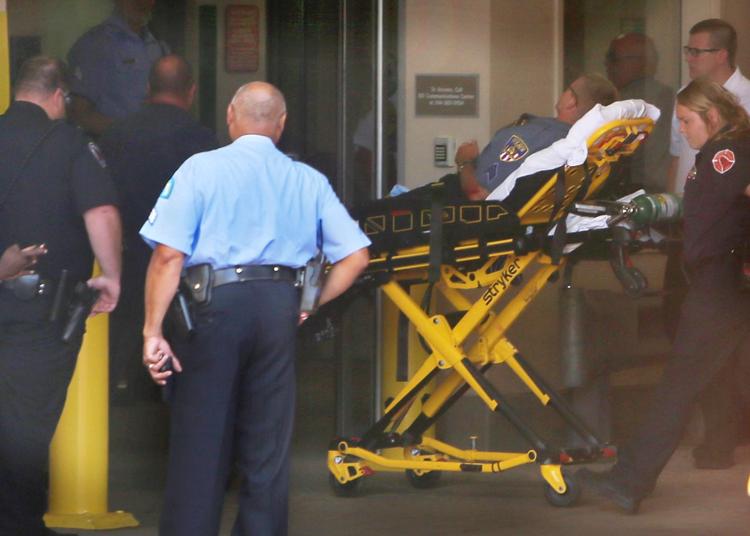 Motorcycle cops injured in Langsdorf motorcade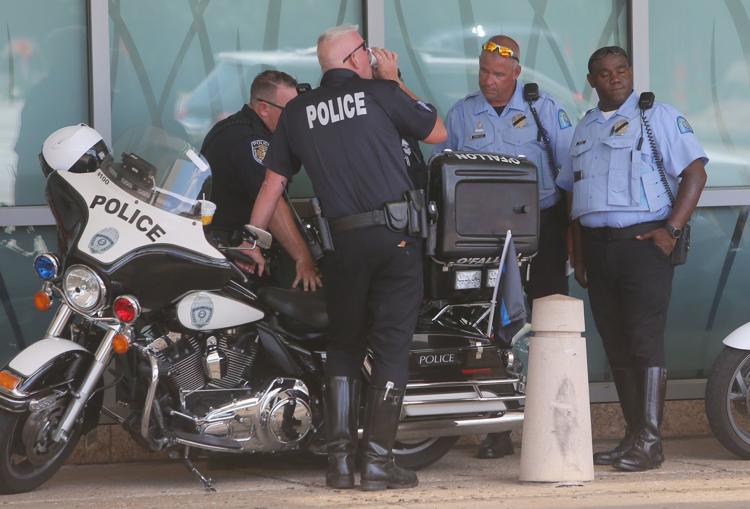 Motorcycle cops injured in Langsdorf motorcade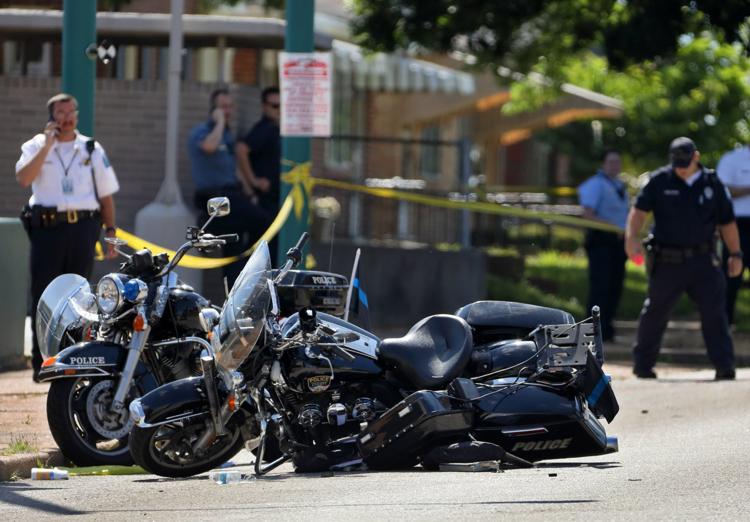 Motorcycle cops injured in Langsdorf motorcade
Motorcycle cops injured in Langsdorf motorcade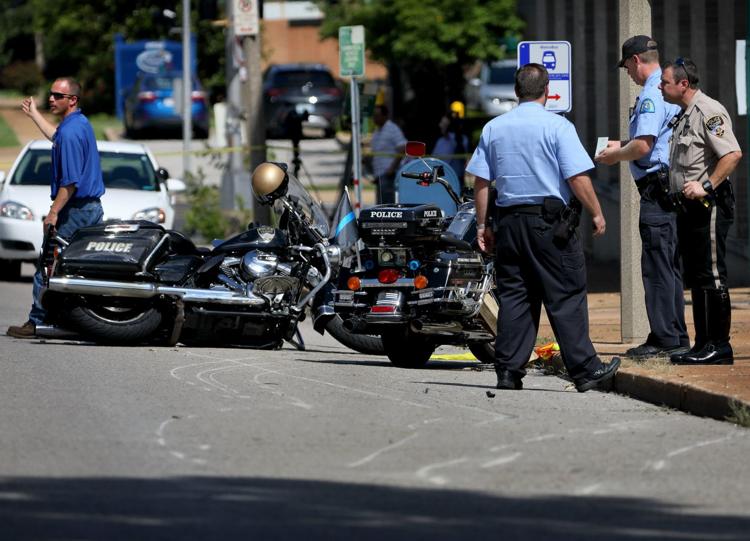 Motorcycle cops injured in Langsdorf motorcade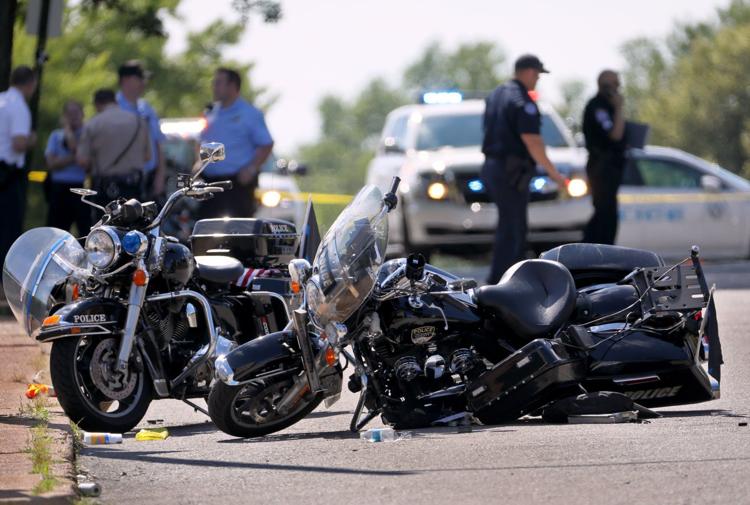 Motorcycle cops injured in Langsdorf motorcade