ST. LOUIS • Two day care workers spent 35 minutes encouraging at least six 3- and 4-year-olds to engage in fistfights in 2016, resulting in tears and a black eye for a 4-year-old on his birthday, charging documents filed Saturday say.
Mickala Guliford, 28, and Tena N. Dailey, 22, now face a felony charge of first-degree endangering the welfare of a child creating substantial risk. A summons was issued Monday for both to appear in court Dec. 3.
Charging documents say on Dec. 7, 2016, Guliford and Dailey were in charge of a class at the Adventure Learning Center at 5440 Gravois Avenue in St. Louis. They "encouraged and directed the children to engage in fistfights with each other," charging documents say.
The fights lasted 35 minutes and involved at least six children, the charges say, equipped with a padded glove on one hand. The fights were captured on the center's surveillance video and by one fighter's 10-year-old brother. A video shows one child crying after a fight, and Guliford "jumping up and down with excitement."
The fight left one 4-year-old, identified only as C.L., with a black eye and red marks and swelling on his face, charges say. It was his birthday.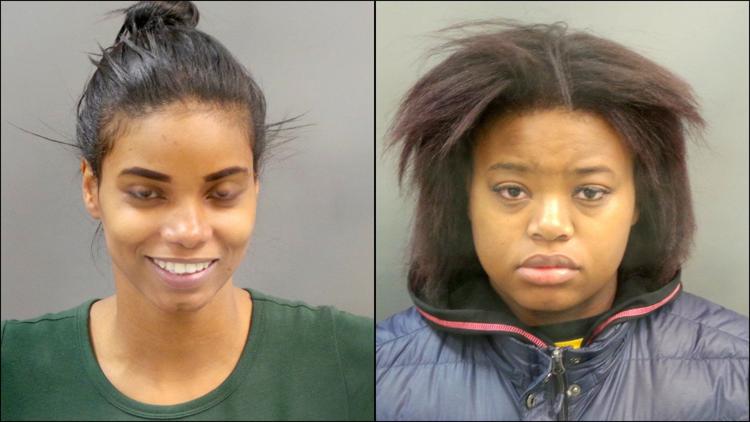 Neither woman could immediately be reached for comment. No lawyer is yet listed for either in court documents.
The boy's mother, Nicole Merseal, filed a lawsuit over the incident last year that said the fighting continued even after the boy's older siblings pounded on the room's window glass to make it stop. The suit also says the boy, after crying when told to fight again, was told he needed to "suck it up," the suit says.
Merseal's lawyer, Jennifer Hansen, said in an email that, "Ms. Merseal is humbled by the strong support of the St. Louis community in wanting justice for the kids at Adventure Learning Center who were forced to fight each other that day."
"Ms. Merseal remains hopeful that the state agencies in charge of supervising and subsidizing Adventure Learning Center will finally hold the day care accountable, too," Hansen's email says.
One of the videos was first obtained by KTVI (Channel 2).
Police said Monday that both woman had been arrested in 2016.
A spokeswoman for St. Louis Circuit Attorney Kim Gardner's office told KTVI and The Associated Press last week that charges would not be filed due to "insufficient evidence," adding "that does not diminish the incredibly poor judgment by these adults who had the responsibility to safely supervise these children."
On Monday, the spokeswoman said that the office was able to obtain additional evidence.
Both workers have been fired.
A woman who answered a reporter's call to the day care center Monday hung up. Christopher Leritz, lawyer for the day care center in the civil suit, declined to comment because of the pending litigation. In court filings, the center has denied Merseal's claims.