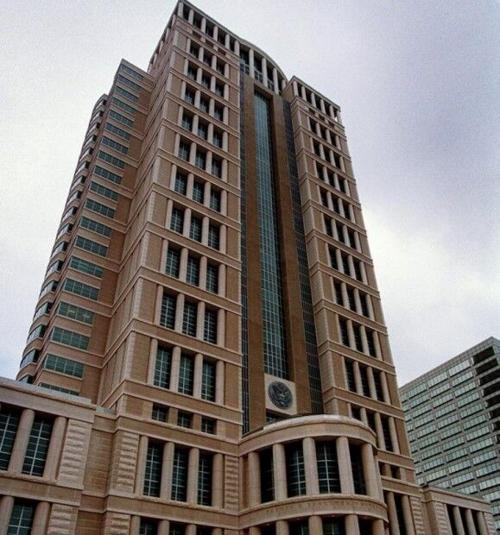 A jury in federal court in St. Louis earlier this month ordered two St. Louis police officers to pay $600,000 for using excessive force in arresting a man in March 2013.
In a lawsuit filed in 2014, Calvin Fletcher, now 39, alleged that the two St. Louis officers were among four police officers who targeted him for a false arrest because he is black, then repeatedly shocked him with a Taser and beat him, breaking bones in his face and damaging a kidney.
He also alleged that video cameras in a police van at the scene were deliberately turned off so the attack would not be recorded.
After the arrest, Fletcher was held in the St. Louis Justice Center for nearly a week while his kidneys shut down, according to the suit. Police sought charges of possession of a controlled substance, assault on a law enforcement officer and resisting arrest, but the office of St. Louis Circuit Attorney Jennifer Joyce did not file any.
The officers named in the suit were Joseph Tomlinson, Joseph Carroll, Nicholas Martorano and John Moton. Fletcher won a verdict against Martorano and Moton for $600,000, which included $200,000 in actual damages and $400,000 in punitive damages. No damages were awarded in the case against Carroll or Tomlinson.
All but Moton are white. Tomlinson left the force not long after the incident and moved out of town. He could not be reached for comment. The others remain with the department.
Martorano testified that he used a Taser, and Moton testified he struck Fletcher in the leg.
The lawsuit initially named Corizon, a company that provides health care in the St. Louis Justice Center, and the city of St. Louis as defendants. Fletcher's lawyer, Phillip Tatlow, said he dropped the case against Corizon and signed a confidentiality agreement about the terms.
He said he separately stopped pursuing a case against the city of St. Louis because he could not prove a pattern of police abuse.
The St. Louis Police Department refused to discuss the case or say whether an internal review was conducted. Susan Ryan, a spokeswoman for Joyce, said the police did not seek any criminal prosecution of the officers.
Henry F. Luepke, the assistant attorney general who represented the officers, said the officers acted with restraint and it was Fletcher who had caused his injuries by fighting them.
After a week in the city justice center, Fletcher was transferred to Perry County, where he was facing traffic charges. He had a seizure and convulsions there, and was taken to a hospital, where he was diagnosed with bleeding on the brain and kidney damage.
After his release from Perry County, Fletcher went straight by ambulance to St. Louis University Hospital, where he underwent dialysis.
An initial theory was that Fletcher had suffered kidney damage from taking too much anti-inflammatory medicine in St. Louis jail, but an expert hired by Corizon, a contractor who manages inmate health care for St. Louis, testified that the kidney damage stemmed from injuries suffered during the arrest.
According to the suit, Fletcher was walking north on 13th Street, at Cass Avenue, when three police officers — Tomlinson, Martorano and Moton — were parked in a police cruiser across the street at a gas station.
The officers would later claim they suspected Fletcher of having a weapon because he adjusted his waistband. They confronted him and asked him about a weapon. But he didn't have one.
Fletcher threw a substance to the ground that the officers said appeared to be crack cocaine, but a subsequent lab analysis showed it was not a controlled substance.
According to his complaint, Fletcher, who was wanted on traffic cases, ran a few steps after being confronted by the officers. He testified that when Martorano tripped and fell, the officers became angry, knocked him down and began kicking and punching him and hitting him with batons and other equipment.
Luepke said it was Fletcher who was out of control, and the officers "tried to use as much restraint as they could and ultimately used a Taser to handcuff him."
The jury didn't believe that, Tatlow said.
Tatlow said a key piece of evidence was the time stamp on the Taser, which indicated Fletcher was shocked well after he had already been placed in the police van, indicating that the abuse continued after Fletcher was brought under control.
Luepke said that was false, and the defense believed the time stamp on the Taser readings were an hour off because they were set for another time zone.
Carroll arrived at the scene in a police van, and contrary to city policies, turned off the video camera, according to the lawsuit.
A five-second clip recorded before the video was shut off disproved any claim that Fletcher was fighting officers, Tatlow said. It captured the officers standing around, with Fletcher out of the picture, but presumably already cuffed and on the ground.
Luepke said Carroll turned off the video simply because there was nothing to record — Fletcher was under control when he arrived.