ST. LOUIS • One year into new leadership at the embattled Missouri Department of Corrections, arguably the most sweeping change — a complete tobacco ban — will soon happen courtesy of a former death-row inmate named Ecclesiastical Denzel Washington, who claimed the state was allowing him to die from secondhand smoke.
Washington, 53, spoke to staff, wrote multiple letters and filed formal grievances at the Crossroads Correctional Center, a maximum-security prison in Cameron, Mo. But for years he continued to be housed in a 8-foot-by-11-foot cell with inmates who smoked, despite doctor warnings and prison officials being made aware of the situation.
It wasn't until a federal jury heard allegations of how Washington's smoke-induced asthma attacks caused him to wheeze and choke that things changed.
"I wake up in the middle of the night," he testified. "I have to walk around with a towel over my face constantly to try to avoid the smoke."
Not only did the jury side with the convicted killer from St. Louis, over testimony from the warden and other officials, but Washington was awarded $111,000 in damages. He stands to be one of the flushest people serving two life terms without the possibility of parole.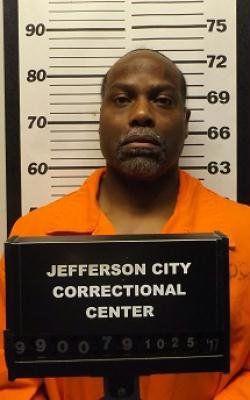 More expensive changes are needed at the corrections department to avoid building two new state prisons. But Republican Gov. Eric Greitens, whose task force last month recommended a major shift to community-based treatment for many of the 36,000 offenders, is hampered by an affair scandal and paltry state resources.
Even the complete tobacco ban is being forced by court order when 20 states have already done so, given the body of research about harm from smoking, medical costs and lawsuits. Cigarette smoking killed 480,000 Americans in 2015, including about 10 percent of them from exposure to secondhand smoke, according to the Centers for Disease Control and Prevention, which pegged direct medical costs for adults at $170 billion.
Twenty-five years ago, Ed Sweda listened to oral arguments in the U.S. Supreme Court case that determined there could be grounds for relief if it was proven that secondhand smoke posed a serious threat to an inmate's future health and prison officials deliberately ignored that threat.
"It does look like Missouri has been lagging quite substantially since then," said Sweda, senior attorney at the Public Health Advocacy Institute in Boston. "This issue has been kicking around for well more than a generation."
Smoking has been banned inside buildings at Missouri prisons for several years, which, according to court testimony in Washington's trial, was probably spurred by a lawsuit. Now tobacco won't be allowed inside or out, and no longer sold at prison canteens.
The partial ban wasn't enforced well.
"Look, being in law enforcement is hard. Being a corrections officer is hard. But working in a correctional facility, especially leading correctional facilities, comes with a responsibility to protect vulnerable people in your population," Phillip Zeeck, one of Washington's appointed attorneys said at trial. "It's not enough to have a policy. The policy must work."
He argued that convicts have a right to be free from cruel and unusual punishment.
"This case isn't about cable TV," he told the jury. "It's not about ice cream on holidays. It's not about how many hours they get to go to the gym. This case is about the limits of their right to breathe."
Since the successful outcome, though, Washington's attorneys at Polsinelli law firm had their client moved out of state to avoid any retaliation from offenders or correctional officers as the tobacco ban goes into effect.
Prison yard views
On a recent afternoon at the Jefferson City Correctional Center, inmates sucked down hand-rolled cigarettes as they stood in a designated area outside. They were on break from license plate factory jobs and other prison work that paid about 50 cents an hour.
William J. Knight, 62, said the longest he's gone without a cigarette during the past 26 years in prison was one day, which he said made him feel like a nervous wreck. He planned to smoke right up until the ban started.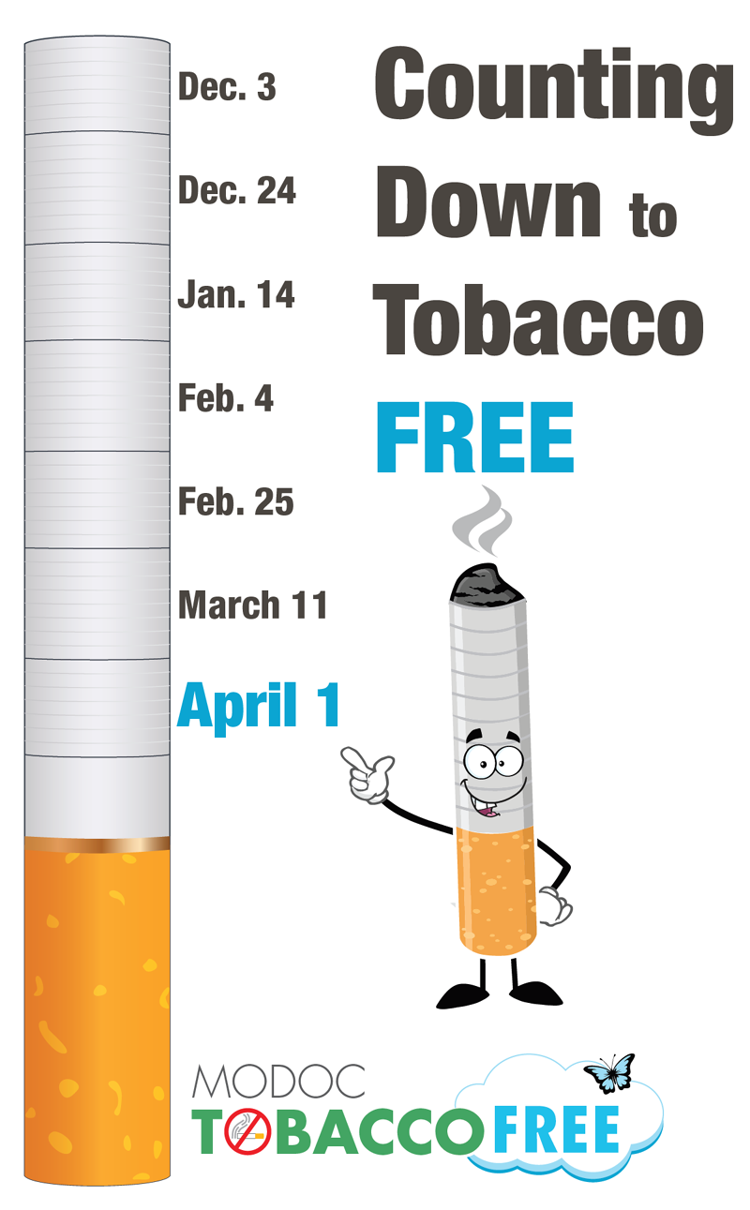 "It was probably going to happen sooner or later, but the majority of those who participate in smoking aren't happy about it," said Knight, convicted of second-degree murder.
Hardy Griffin, 51, of Bonne Terre, was more optimistic. He wasn't allowed to smoke for two years while previously held at the St. Francois County Jail. Then he was moved to prison, where he's serving life without parole for murder.
"It's the only way I am going to quit," he said of the ban.
Harold Meadows, 58, said he grew up in a household filled with cigarette smoke in north St. Louis County and now gets restless with nothing else to do in his cell. His sentence is life without parole for murder. He has completed a sentence for being caught with a controlled substance in prison.
"It'll probably be difficult to say the least," he said.
Apart from stress relief, cigarettes are also a form of currency. Meadows said the going rate is three cigarettes for one stamp, an exchange rate that will likely change under a full ban.
Gary Gross, director of the Missouri Corrections Officers Association, said he wasn't in favor of the ban because many of the 5,500 corrections officers smoke. They will be allowed to smoke outside the prison perimeter in designated areas, which at the Jefferson City prison will be at the far side of the large parking lot.
"There won't be any time in their schedule where they would be able to be relieved of their time and smoke," Gross said. "Most of them don't take lunch break."
He said staff turnover has led to a shortage of more than 500 people. Officers are often required to work double shifts and are among the lowest paid in the country.
"Between bills and work, it's stressful sometimes," said Christopher Skiles, 23, a corrections officer who stepped outside to smoke.
Cindy Griffith, deputy director of the Division of Adult Institutions, leads the committee trying to help ease the transition. After studying tobacco bans in other states, she said she was surprised to learn that staff had a more difficult time adjusting to a ban than inmates.
"Staff have been accustomed to doing their thing for quite some time," she said.
She encourages officers to look at the broader picture. Of the $720 million annual budget for corrections in fiscal year 2017, $150 million was spent on health care.
"When we start seeing the savings in health care costs it might improve the state's budget and benefit us as employees," she said.
Nicotine replacement therapies are available to employees who are enrolled in the state health care plan. Inmates must buy their own and rely on free counselors, support groups and informational materials.
A pack of 14 nicotine patches at the canteen goes for $27.44, a week's wages for some prisoners.
New stress relief
People who are either poor, uneducated or suffer from mental illness — i.e., most of the prison population — are more likely to smoke. A long time ago, tobacco companies would even give inmates free cigarettes in some states. It helped prisoners relax.
Now each inmate in Missouri will be given a tablet computer. The corrections department recently approved a plan for JPay, a company that already runs electronic money transfer and email programs inside prisons, to handle the contract. The unbreakable tablets will be programmed with self-help programs and educational materials, such as books and anger management courses.
Karen Pojmann, spokeswoman for the corrections department, said JPay will supply the tablets for free. Inmates will be allowed to take the computers home once released from prison.
"They are hoping the offenders buy other stuff and they make money that way," Pojmann said.
She said some inmates will have to earn the right to purchase games and movies.
"It gives officers another tool in their toolbox for encouraging and enforcing good behavior," she said.
She said more ambitious efforts to change the culture of the corrections department will take longer to roll out.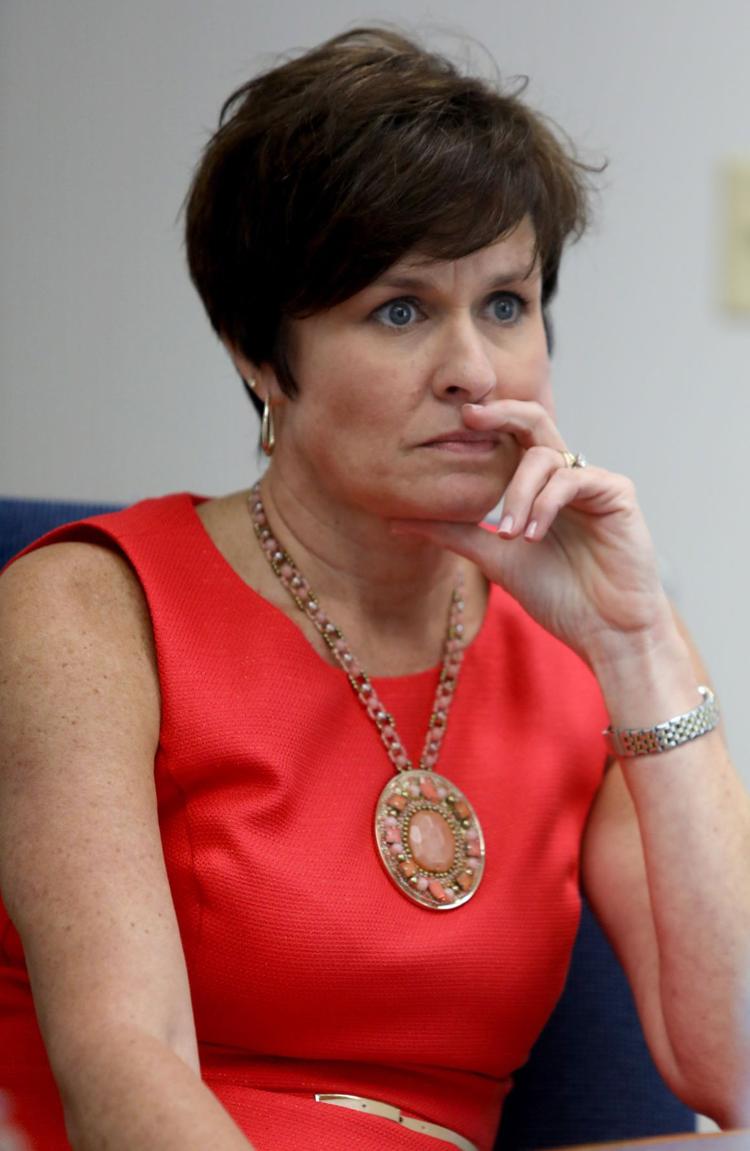 Corrections Department Director Anne Precythe is on the governor's prison task force that unanimously supported a plan to upgrade the agency's clunky IT system and create a vast network of behavioral health clinics that treat offenders in the community instead of inside prison.
The "reinvestment plan" warns that $189 million must be spent over the next five fiscal years on new projects such as these, otherwise risk paying $485 million in "status quo costs" to build and operate two new prisons in the same time frame.
The plan has been forwarded to Greitens.
Making change
While Ecclesiastical Denzel Washington had success changing the prison system via federal court order, that victory is thick with irony.
He argued to a jury in April that he couldn't breathe in prison from secondhand smoke. In October 1987, he asphyxiated Leanora McClendon, 20, in her Lindell Towers East apartment near the campus of St. Louis University. About a month later, he strangled Cheri R. Johnson, 29, in her Plaza Square apartment near downtown.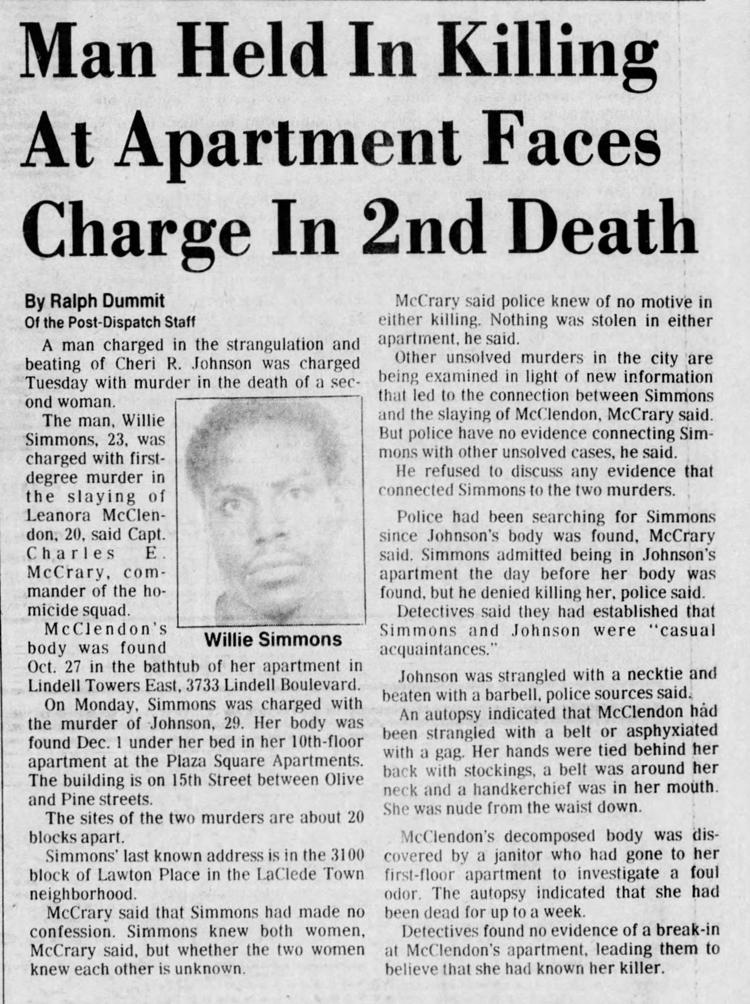 Back then, before Washington found the Lord, he was 23 and his name was Willie Simmons.
Assistant Circuit Attorney Nels Moss wanted him executed because he didn't think Washington showed remorse for the brutal deaths.
"He's incapable of remorse; he's incapable of reform," Moss argued at trial in 1989 during closing statements. "He's also incapable of living in prison society. He's incapable of doing anything that would prevent you from finishing what he has started."
Washington was sentenced to death in that case and two more times at retrials. He was on death row several years until a federal appeals court vacated the death sentences, ruling that Washington's lawyers should have told juries that severe childhood beatings could have been a mitigating factor in his crimes.
The federal appeals court is involved once again, only this time it's because the corrections department doesn't believe prison leaders violated his rights in the secondhand smoke case. The state is fighting the $111,000 judgment.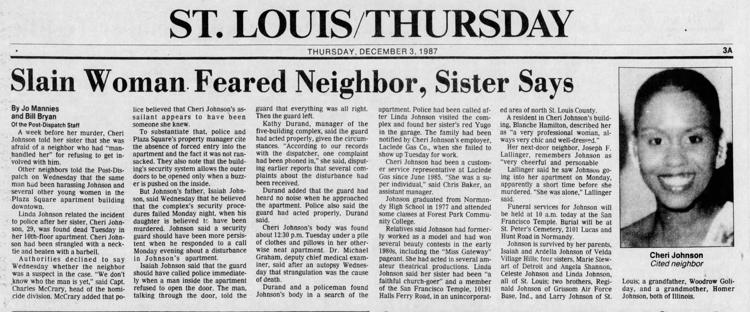 Ardella Johnson doesn't want him paid either. Washington was convicted for killing her youngest child, Cheri.
"How awful," said Johnson, 82, of Florissant. "I hope nobody is going to give him that money. That can be used to help somebody in prison who maybe is trying to live a better life and not in for something as horrible as what he did."
She supported a complete smoking ban, though. The retired United Methodist minister said perhaps the hand of God was at play, trying to bring life out of so much misery and suffering.
"And maybe Cheri is still working," she said of her daughter. "Maybe she still has a message out there. I don't know. But I know that I miss my baby."