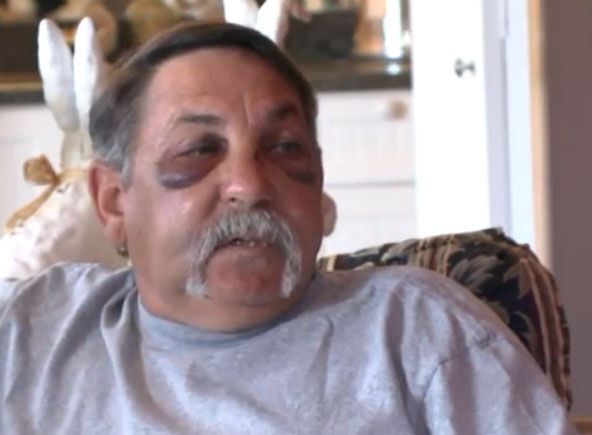 ST. LOUIS COUNTY • A U.S. marshal was among four people cited for assault in an apparent case of road rage Sunday, authorities said.
A man who was involved in the incident told a TV reporter that it began with a honk and moved to a parking lot, where a man in another vehicle approached him holding a gun and punched him in the face with it.
Four people — a man and a woman from each of two vehicles — were involved, and all were cited for third-degree assault, according to St. Louis County police Officer Shawn McGuire. He said police are still investigating "how the weapon was used," but did confirm that one man, 52, had a handgun.
The St. Louis office of the U.S. Marshals Service referred a reporter asking about the incident to the national press office. A spokesman for the Marshals Service there released a statement but would not identify the employee.
"The Marshals Service is aware of an alleged incident involving one of our employees and is gathering relevant information on the matter to determine the appropriate steps," the statement says.
The brawl started after a vehicle apparently cut off another vehicle near Interstate 255 and Telegraph Road at about noon Sunday. McGuire said occupants of both vehicles met up on a parking lot at Telegraph and Barracksview roads, where the assaults happened.
Janet Akers, of Bonne Terre, Mo., told Post-Dispatch news partner KTVI (Channel 2) that the incident began when she honked her horn at a pickup that started coming into her traffic lane. The pickup's driver got behind her vehicle and honked repeatedly as he followed her through the intersection, she said.
The two vehicles ended up in a parking lot, where Akers said she wanted to explain why she honked. There, Akers told KTVI, she and her husband were approached by two people from the other vehicle: a woman who began yelling at Janet Akers and a man who pulled a gun on her husband, Donald Akers.
Donald Akers told KTVI that the man hit him in the face with the gun, breaking his nose and causing other facial injuries. Janet Akers, 54, said that's when she got involved in the fight.
According to the couple, bystanders helped break up the fight. When police arrived, Donald Akers, 59, said police talked with the man as if they knew him and were joking around with him.
No one was taken into custody, McGuire said. The people in each vehicle told police different versions of what happened, he said. The entire police report will be sent to the St. Louis County counselor's office for possible charges, he said.