The U.S. Senate has approved a St. Louis lawyer's appointment as a federal judge more than a year after he was nominated by President Donald Trump.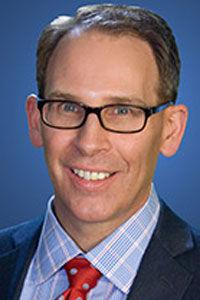 In a 53-45 vote along party lines Wednesday, the Senate confirmed Stephen Clark to be a federal judge for the Eastern District of Missouri. Both Sen. Josh Hawley, R-Mo., and Sen. Roy Blunt, R-Mo., voted with Senate Republicans to confirm Clark.
Clark's nomination last year was blasted by a handful of civil rights and gay rights organizations that criticized statements he made about abortion, rights for LGBTQ people and other issues.
On Wednesday, The Leadership Conference On Civil and Human Rights, a civil rights group, said Clark's confirmation was part of Republican efforts to "stack the courts with ideologues who will do their bidding."
"His record indicates a troubling insensitivity to issues involving women's reproductive rights and LGBTQ equality," said Kristine Lucius, a spokeswoman with the group. "It is a shame that these lawmakers have rushed this confirmation in their efforts to stack the courts with ideologues who will do their bidding."
Carl Tobias, an expert in federal courts and the Williams Chair in Law at Virginia's University of Richmond law school, said Clark has a record of expressing views opposing marriage equality and extending rights to LGBTQ people, but that he is unlikely to handle many cases in those areas.
Clark is more conservative than other confirmed Trump nominees and will probably be more conservative than many previous district judges, Tobias said.
"I would say he's a bit of an outlier," he said.
Democrats used parliamentary procedures to prolong debate on Trump nominees as payback for the refusal of Senate Majority Leader Mitch McConnell, R-Ky., to consider President Barack Obama's nomination of Merrick Garland to the Supreme Court. Part of the confirmation gridlock in 2018 also occurred because votes got pushed aside in the fight over the government shutdown.
Succeeding Jackson
Clark founded the national litigation practice RUNNYMEADE law group in St. Louis in 2008, according to the firm's website. He has handled cases in more than 20 federal courts, four federal appeals courts and nine state courts.
He succeeds U.S. District Court Judge Carol E. Jackson, who retired in 2017.
Jackson was the first African-American magistrate appointed to the Eastern District of Missouri, at age 33. President George Bush, a Republican, nominated her as the first African-American female judge in Missouri's Eastern District, and she was confirmed in 1992.
Jackson issued a temporary restraining order restricting police use of tear gas and chemical agents on protesters during the unrest after the shooting death of Michael Brown in 2014 by Ferguson police Officer Darren Wilson.