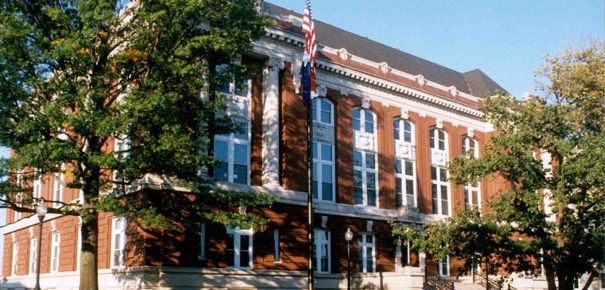 JEFFERSON CITY — A long-running Republican attempt to change Missouri's public sector union rules is "rigged" against rank-and-file workers, a labor attorney told the state's highest court Monday.
Jason Walta, who is representing teachers and thousands of state employees, said the 2018 law signed by former Republican Gov. Eric Greitens would limit the power of public-sector unions by allowing workers to decline to allow the union to spend part of its dues for political purposes.
The law creates "Draconian restrictions on collective bargaining," Walta told the Missouri Supreme Court. "All of these restrictions on collective bargaining … are all applied in a discriminatory manner."
The measure, which had been vetoed by former Democratic Gov. Jay Nixon in 2016, also requires regular union recertification elections, as well as raises the bar on what is necessary for those elections to succeed.
Specifically, all unionized government employees — other than first-responders and law enforcement officers — would have to opt in to have unions withdraw dues from their paychecks.
In January, St. Louis County Judge Joseph Walsh ruled that most of the so-called "paycheck protection bill" sponsored by Rep. Jered Taylor, R-Nixa, was unconstitutional.
While Taylor had argued his legislation would "hold unions accountable to members," Walsh sided with seven unions that contend the law places "discriminatory burdens" on nonpublic safety unions and infringed upon political speech and the right to engage in peaceful informational picketing.
Supporters said they exempted public safety unions from the law because labor unrest among police or fire department employees could have a negative effect on the performance of their duties. Opponents said it was merely a political decision to try to get the measure across the legislative finish line without offending powerful police unions.
Assistant Attorney General John Sauer defended the decision.
"The Legislature acted very reasonably," Sauer told the court.
Under one provision, a union must hold an election to represent workers. But it can only prevail by receiving not just a majority of the votes actually cast, but a majority of all eligible employees. In other words, non-votes in the election would be treated as "no" votes.
Attorneys for the state said the change is important because turnover among state workers is significant, resulting in more than half of the employees not having voted for union representation within a three-year period.
"Over time, turnover creates situations where very few employees have ever expressed a democratic preference for the union's representation," the state said in its written brief. "Periodic recertification elections directly advance critical interests in promoting democratic representation and accountability in union representation."
Judge Laura Denvir Stith said Sauer was relying on case law from states that do not have similar constitutional requirements that Missouri has adopted.
There is no timeline for a court decision.