CLAYTON • A former Velda City police officer has been charged with third-degree domestic assault and unlawful use of a weapon after being accused of shoving and threatening his wife.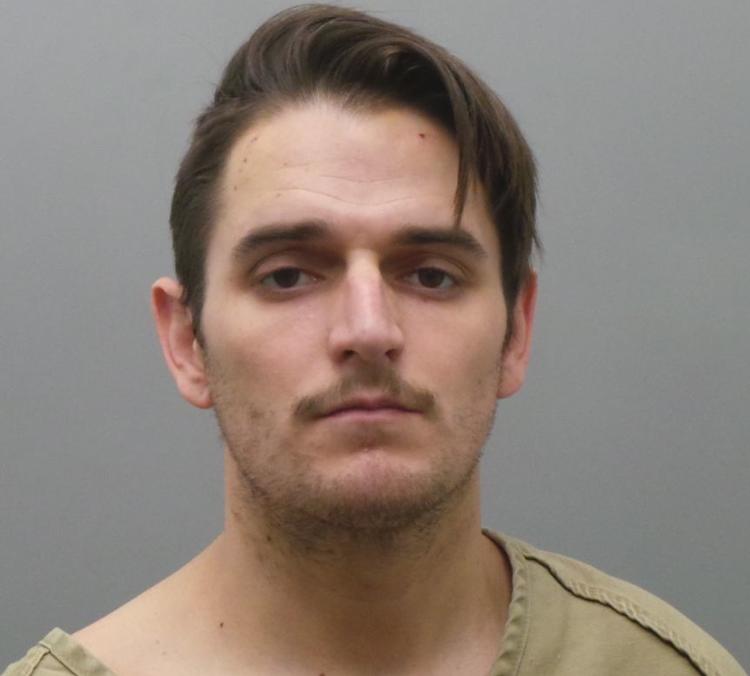 Taylor Jacobson, 28, was charged Monday in St. Louis County Circuit Court.
Charging documents claim his wife returned to their home in Overland on Saturday, found him intoxicated and asked him to leave. He shoved her, causing her to hit her head, and then pulled out a Glock 23 pistol when she tried to flee, the charges say.
Jacobson is being held in jail in lieu of $50,000 cash bail.
Velda City police Chief Daniel Paulino said he fired Jacobson Thursday for repeatedly being late to work and refusing to do some paperwork. He said he was unsure whether the Glock was a department weapon.
He worked as a fill-in five or six days a month, Paulino said, and had another job.
In 2016, Jacobson was arrested by Wentzville police after witnesses saw him speeding through a subdivision, according to a judge's decision in an unsuccessful suit Jacobson filed to get his drivers license back. When angry neighbors confronted Jacobson, he identified himself as a Velda City officer and showed a badge, the judge found.
Jacobson refused a field sobriety test at the scene, but a breath test at the police station showed a blood alcohol content of 0.268 percent.
At trial, Jacobson claimed he felt threatened by the people who yelled at him while he was driving, went into his house and got drunk and then returned to the car where the witnesses found him. "The court did not find (Jacobson's) testimony credible," Associate Circuit Judge Matthew E.P. Thornhill ruled.
His misdemeanor DUI charge in the case was amended to careless and imprudent driving and he was ordered to pay a $500 fine and court costs. His lawyer in that case did not immediately return a message seeking comment.