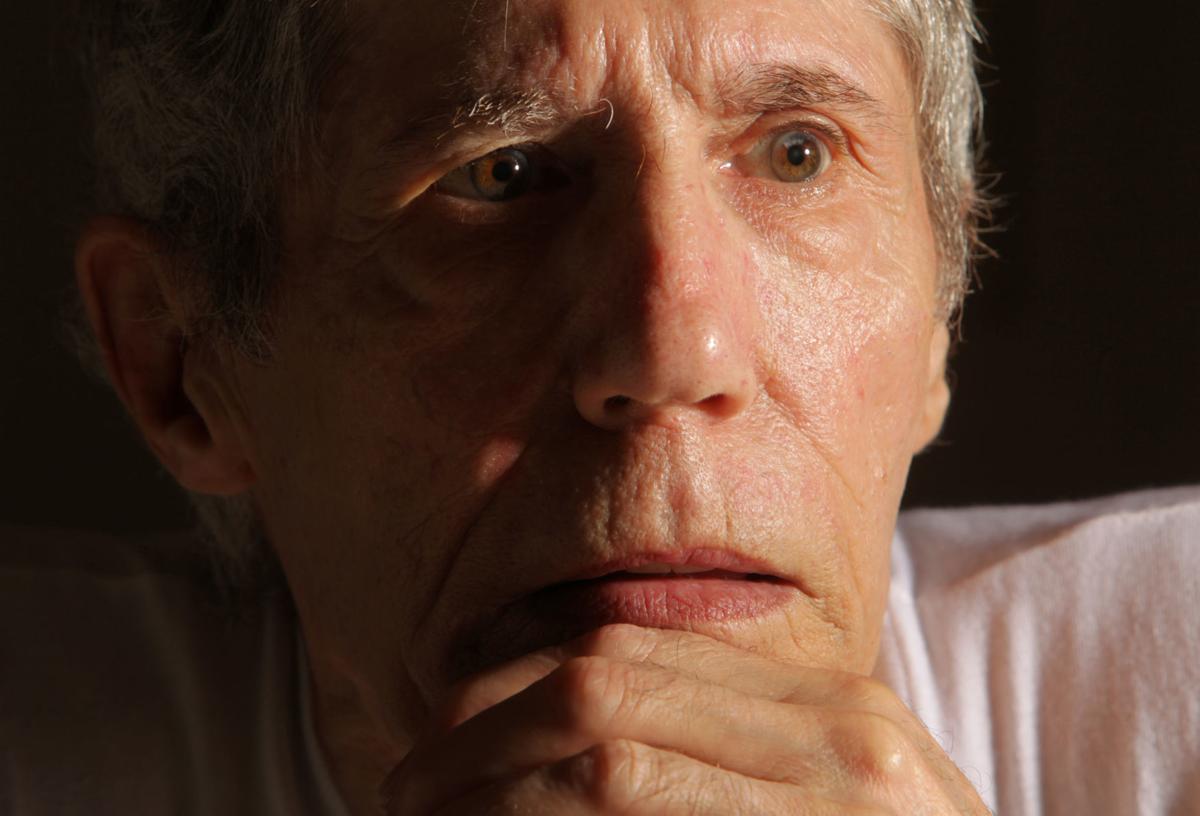 ST. LOUIS • A hair match and the memory of a traumatized 7-year-old girl put Rodney Lincoln away for two life sentences plus 15 years after a brutal attack three decades ago that left the child and her sister critically injured and their mother dead.
The faulty hair analysis was disproved years ago. Other physical evidence, since tested, failed to tie Lincoln to the crime.
But prosecutors never stopped believing the testimony of the girl, who watched the horror unfold in the early morning hours of April 27, 1982, at the family's Farrar Street apartment.
She is now grown up. And in recent days, she said she realized her memory was wrong.
The woman, identified here only by her childhood name, Melissa Davis, to protect her identity, announced Saturday on Facebook that she is now convinced the real attacker was a notorious serial killer:
"Rodney Lincoln did NOT kill my mom. He did not attempt to kill my sister and I. It was Tommy Lynn Sells." She added, "When the veil fell from my eyes I was horrified. I have kept an innocent man in prison for 34 years ... I did not know I was wrong but I was ... and realizing it is so painful."
The post was a bombshell that could open fresh legal routes in supporters' struggles to overturn Lincoln's conviction.
Davis' uncle, Nathaniel Clenney, said his family is now urging that Lincoln, 71, be released.
"We would like to see the right thing done," he said Tuesday. "Let Rodney out. We really believe he is innocent."
St. Louis Circuit Attorney Jennifer Joyce's office is aware and has scheduled a meeting with Davis.
"Although we find it strange and concerning that she is recanting her identification of Mr. Lincoln at this time, we are actively pursuing more information," a spokeswoman said. Her statement noted that because the identification "was a key factor in Mr. Lincoln's conviction, prosecutors feel it necessary to speak with her face to face and understand how she has come to this new conclusion after all these years."
If Sells is also the man who killed JoAnne Tate, 35, then Davis, her daughter, is the only living eyewitness. Her sister, Renee, who was 4 at the time, has since died of ovarian cancer.
Davis wrote that seeing Sells' face on a true-crime show about her case, which suggested him as the possible killer, brought suppressed memories flooding back.
"... They are coming in like bad TV reception. Flashes of scenes and sound, and Tommy Sells where Rodney used to be. Other scenes I had repressed as well, and realizations about the night Mom died," she wrote in a follow-up post Sunday. "Also, for the first time in 34 years, I have real peace. As painful as it is to relive that night, my gut is now fully aligned with my memory. 'This is right' is what I am feeling over and over."
Davis, who now lives in another state, did not respond to requests for comment. But the Post-Dispatch confirmed through several people involved that she wrote the posts.
Ultimately, the judge wrote, it was not science that put Lincoln away, but the girl's testimony, which was the "linchpin to the conviction."
The appeals court declined to consider the case.
Through the years, Davis has steadfastly insisted Lincoln was the killer, and he has denied it.
The face of the killer
Lincoln was charged after police developed a composite drawing with Davis' help. A relative said it looked like a man named "Rod" who used to date Tate. Police tracked down Lincoln, and showed Davis his mug shot, next to a picture of a distant relative. She picked Lincoln then, and again in a lineup.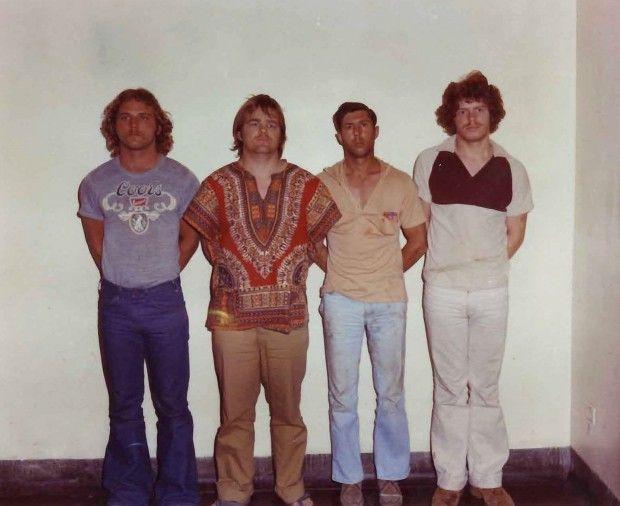 Midwest Innocence Project lawyers have argued that the photos and lineup were highly misleading. The latter included three men with fairer skin and longer hair than Lincoln. The trial court judge conceded that the photo comparison "may have been improper and suggestive."
But Davis stood firm — she knew the face of the killer.
Bill Clutter, a private investigator from Illinois and founder of Investigating Innocence, an organization focused on wrongful convictions, was the first to explore a Sells connection. Kay Lincoln, Rodney's daughter, contacted Clutter in 2013, having seen his work linking Sells, a drifter, to a case in Paris, Ill., involving the murder of Dyke and Karen Rhoads.
Clutter helped authorities reopen the Rhoads case. Ultimately, two men convicted of the crime were released. Sells later confessed that crime but was never charged.
Sells was caught in 2000 after sneaking into a home in Del Rio, Texas, and fatally slashing a girl, 13. He convinced authorities he committed multiple killings but also was known to embellish.
Once Sells was sentenced to death, Texas law prevented investigators from taking him to out-of-state crime scenes to test his memory. He was executed in April 2014, having been conclusively linked to perhaps a score or more of cases.
It appears that he never confessed to the attack on Tate and her daughters.
But several details of Tate's case caught Clutter's attention: that the killer arrived around 4 a.m., the use of knives, the gory attacks on children. It fit some of Sells' crimes that Clutter had studied.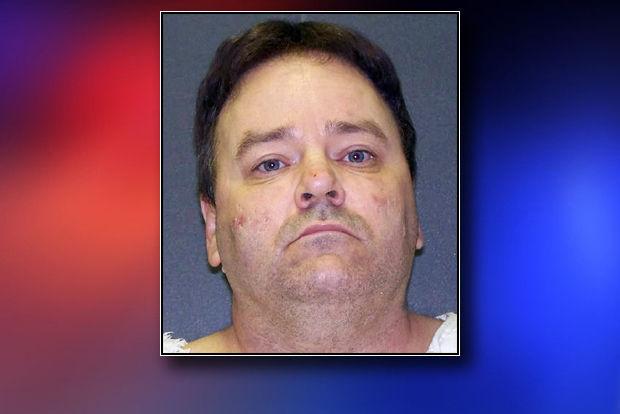 He was struck by the fact that Tate was sexually assaulted with a broomstick, post-mortem. It's a gruesome similarity to a killing Sells did claim: the slaying of Keith and Elaine Dardeen and their two children — one born during the attack — on Nov. 17, 1987, in Ina, Ill.
The assault on Elaine Dardeen involved a baseball bat, documented in a Texas Rangers report on Sells but not publicly released. No charges were filed, but Illinois authorities have said Sells told them too many details not to be the killer.
"I saw the (Tate) crime scene photo for the first time this summer and thought, 'Oh, my god,'" Clutter said Monday. "It's one of the most chilling crime scene photos I've seen in 30 years, and it's just like in the Dardeen case."
Clutter confirmed that Sells lived in the St. Louis area when Tate was slain, working for his uncle at a Volkswagen repair shop in Berkeley. He's urging Joyce's office to release photographs they have of fingerprints lifted from the Tate crime scene, so that an expert can compare them to Sells.
Repressed memories?
A true-crime TV show, "Crime Watch Daily," interviewed Davis for an episode exploring a Sells connection. She insisted Lincoln was the killer. But she told family that watching the show in recent days triggered what must be repressed memories. She is now confident she identified the wrong man.
Kay Lincoln declined to comment on behalf of her father and the family. His lawyers could not be reached. Joyce's office is working with them and keeping "an open mind," according to its statement.
Clenney said nobody influenced his niece to change her identification, and he admires her courage. As one of the first at the crime scene, he said he wondered at the time if it was the act of some stranger who had committed other gruesome acts. He said he believed Davis' initial account, but finds that her new recollection makes more sense.
"It's hard going from believing someone's a killer to believing they're innocent," he said. "But everything else they've looked at has been proven (not to be) his. Melissa was the last thing they had — but that fell apart for them too."