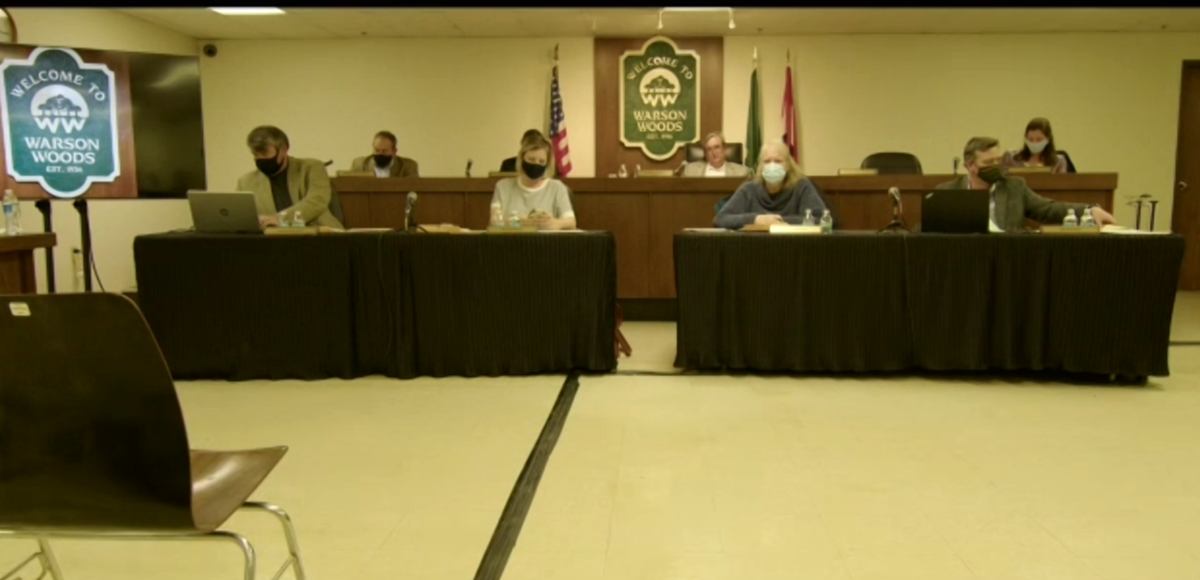 WARSON WOODS — Pushback from a group of residents has slowed the latest effort to merge two small, suburban St. Louis County police departments.
In Warson Woods, a mostly residential West County city of about 2,000, officials said during a Board of Alderman meeting Tuesday that the city will form a citizen committee to review contracting police services with Glendale, a neighboring town of about 6,000.
The board had previously set April 28 as a tentative date to vote on the measure, but the board opted last week to slow the decision.
Under the proposal, Glendale would hire Warson Woods' five existing rank-and-file officers, while the Warson Woods police chief would have a new role in city government. Most officers would get raises and improved benefits in the move, Warson Woods Mayor Larry Howe said at an April 14 town hall.
Howe said the measure would save the city just under $2 million over 10 years that could be spent to tackle deferred capital projects including road, park and sidewalk repairs that might otherwise need to be funded through tax increases.
The town hall, at times contentious, had about 200 attendees, both in-person and through a live stream, after yard signs began to dot Warson Woods lawns with the date of the meeting and the message: "Tell your alderman: Vote to keep our police!"
Glendale Police Chief Jeff Beaton emphasized to residents that the two communities have had combined Fire & EMS service for about 50 years, and they also combined court administration services in the past five years.
The chief argued both towns would benefit from having a larger, cohesive police force with officers under the same management and policies.
Beaton and members of the board also said the move would preempt Missouri legislative efforts to combine smaller police departments, like a measure that in the Missouri House this year that would have forced all St. Louis County communities with fewer than 5,000 residents to dissolve their departments and contract for police.
"A lot of municipalities in St. Louis County kind of get a bad rap," Beaton said at the town hall. "We all kind of got our own fiefdoms, as they call it. I think this shows that we're willing to work together in concert and we've already got a great working relationship."
But a vocal group of Warson Woods residents spoke in opposition of the measure at the town hall and the Board of Aldermen meeting Tuesday. Several expressed concern that the town's police patrols would be reduced or police services would suffer.
Other residents complained that the proposal was not discussed before the April 6 municipal election, and pushed for a non-binding vote by residents, either through a mailer or a measure on the ballot. Howe said Tuesday the city is also reviewing the possibility of conducting an informal "straw poll" of residents.
Most residents spoke in opposition Tuesday, but at least one spoke in favor of the move last week — the wife of one current Warson Woods officer, whose name was not audible on the online stream of the meeting. The woman said she hoped residents would support the proposal because she was concerned about the need for her husband to work as the only officer on duty in the small department.