ST. LOUIS • Christine Floss, a space scientist at Washington University, knew the power of tiny particles. She liked to say she studied astronomy with a microscope, including specks of meteor dust that offered clues to what the cosmos was like before the sun existed.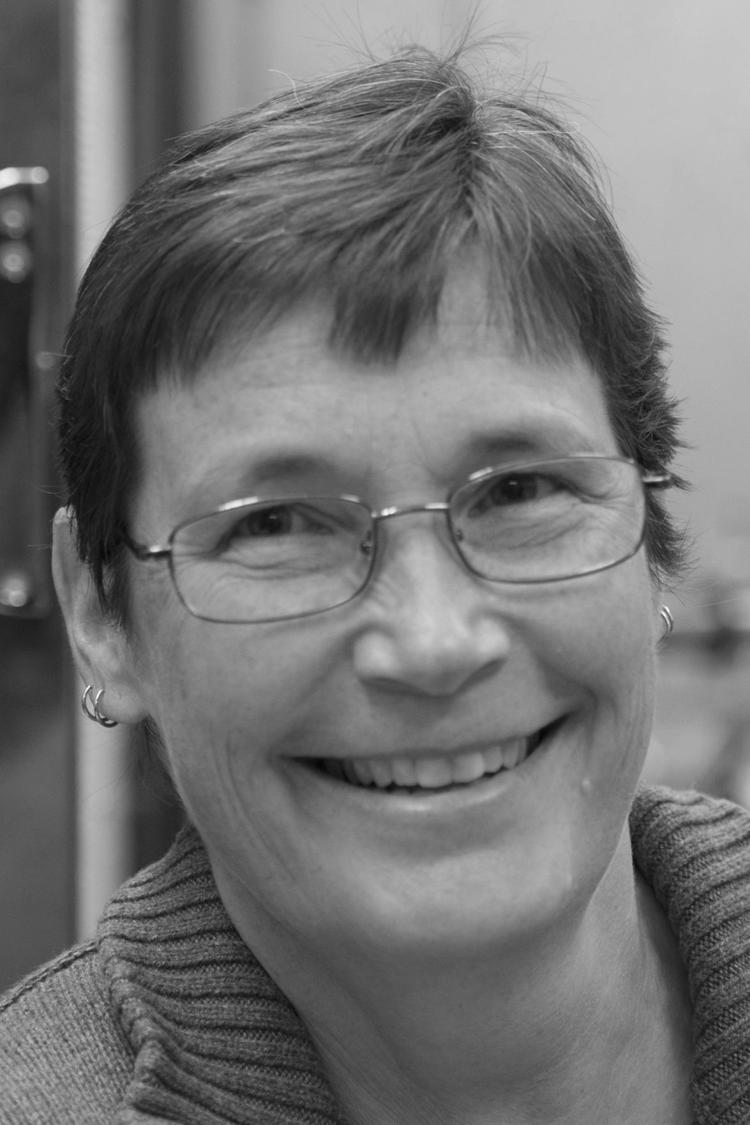 She was also a grandmother and devout member of the Ethical Society of St. Louis, where she was known to live the motto "deed before creed." It made perfect sense in early 2017 when she jumped at the opportunity to be on a team from the Ladue congregation that would try to help a seasoned ex-con.
The volunteer effort was part of the Concordance Academy of Leadership, a high-profile nonprofit group that helps guide former inmates toward productive lives. The Ethical Society's team entered into a "covenant" to mentor Dearborn D. Hynes for one year. He'd been incarcerated for burglary, stealing, receiving stolen property, distribution of a controlled substance and violating the terms of his probation.
Hynes personified the revolving door that leads many ex-offenders back to prison.
Though the team started out full of zeal, and was among several religious-based teams recognized for their work with Concordance, the effort ended disastrously. Floss, the cosmochemist, and Hynes, the persistent offender, seemed like polar opposites, but it was revealed after she was found dead in his apartment April 19 that both struggled with addiction. She was 56.
The official cause and manner of her death are pending more tests, which could take several weeks. The medical examiner's office said that it doesn't suspect homicide.
Floss' family said investigators told them early on that she died of a heroin overdose. Investigators asked them about her relationship with Hynes, now 48, who identified himself to authorities as her boyfriend when he called 911.
The family knew only that Hynes was a former inmate she'd been trying to help re-enter society. The family struggled to immediately comprehend that heroin was involved. They said Floss was a high-functioning alcoholic and initially thought she'd committed suicide. She'd previously been hospitalized for attempting suicide, mainly after her husband, a collaborator at work, died of an aneurysm in 2010.
Now her family is demanding answers about why Floss wasn't screened out of the volunteer program because of her many vulnerabilities and why there wasn't more professional support.
"My sister was a well-respected, successful scientist, and a generous, caring person," Hanna Floss, 51, of the Seattle area, wrote in a prepared statement. "While she had mental health issues throughout her adult life, the manner of her death was completely out of character. She was not a drug addict, but was rather a naive volunteer who got in over her head. My hope is that policies and safeguards can be put in place to prevent something like this from ever happening again."
Concordance pushed back, signaling that Floss was a bad influence on Hynes.
"As our participants undergo extensive substance use programming and are subject to drug testing with the expectation of sobriety, we do not want to expose them to actively-using individuals and would have prohibited her participation on a support team had we known of her relapse," the nonprofit said in a prepared statement sent Thursday.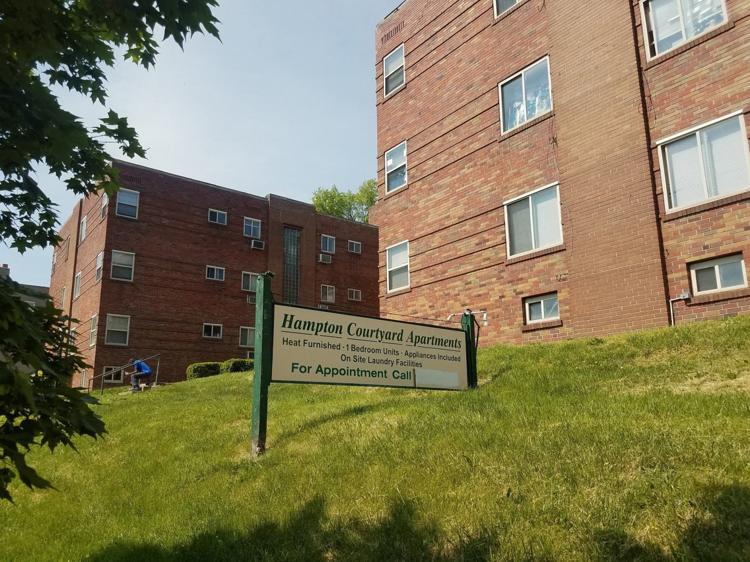 After traveling every continent, Floss died at Hampton Courtyard Apartments, in the 2500 block of Hampton Avenue.
The emergency call to police reporting her death was one of 214 to the 37-unit complex in the Clifton Heights neighborhood in the past three years. Three people died from opioid overdoses at the complex in 2016, according to city data. Many more have come close since, including a pregnant woman on Easter, residents said.
Last week, Hynes' apartment was empty and cleaned out. Cuong Tran, the landlord, said he recently evicted him. Tran pointed to a broken window from a disturbance and said Hynes brought too many vagrants in.
"If bad people come to visit you, you have to go," he said, unaware of Floss' background.
Team Ethical Society
Members of Floss' volunteer team helped Hynes furnish the apartment in early 2017. They also gave him a bicycle to get to work, more than $1,000, a cellphone, food, other items and lots of time and thought.
Team emails from the yearlong commitment indicated that they grew frustrated from the start with Hynes and Concordance. The volunteers wrote that there wasn't enough communication and guidance. They were unclear about health care options for Hynes, what it takes to graduate and, increasingly, the terms of his parole.
In a note to her team members last summer, Floss recognized that the group was fracturing over how best to help because of the "many difficulties that Dearborn has brought upon himself recently."
"In my view, even if he is not holding up his end of the covenant, it doesn't absolve us of our responsibility to hold up our end," she wrote, adding: "I think we need to remember that emotionally he is on a very different level from us, and his life experiences haven't really allowed him to build up the kind of maturity that most of us take for granted. I don't think it's reasonable to expect that he will change overnight into the kind of person we want him to be (and do we even really have the right to ask that of him?)."
By January 2018, not only had Hynes been charged with a DWI while driving a car that Floss gave him, he totaled the vehicle in another incident and asked to borrow another. Hynes wasn't holding a job and seemed out of touch with Concordance, according to team emails.
Most alarming to them, Hynes had a gun now and said he was selling crack cocaine "to the whole building" where he lived. Concerns eventually rose to Concordance leadership, which, according to the team emails, encouraged Hynes to fall back in line with program services and requirements. A decision was made not to notify his parole officer.
Hynes did not return calls to his cellphone, nor messages left with his attorney and former neighbors.
'Store of goodwill'
Representatives of the Ethical Society of St. Louis, Concordance and Floss' family met a few weeks ago to get a better understanding of what happened to her and if there were lessons to learn, said James Croft, a leader of the congregation.
The Ethical Society also has a second team of volunteers mentoring an ex-offender through the Concordance program.
"We learned that there were times when our groups felt like the explicit rules under which they were operating were less clear than they would have liked and that there wasn't always the clarity of communication," Croft said.
He thought it boiled down to Concordance underestimating people's "store of goodwill."
"Concordance was sometimes surprised by the types of things our teams were willing to do, which means there wasn't good guidance in place when those things arose," he said.
But it wasn't concerning enough to pull the Ethical Society's second team of volunteers that is mentoring a different program participant.
"I am certain that Concordance will find things that they want to do differently to relate to volunteers in a different way, define ways to identify any potential problems going forward," he said. "But I don't think they are responsible for what happened. … If I am angry with anybody, it's at the criminal justice system in America, which is profoundly racist, profoundly punitive, and does not sufficiently provide resources to get people back into society. Ideally, volunteers would not be in this position at all."
Danny Ludeman, the former head of Wells Fargo Advisors, started Concordance in 2015. He has drawn millions of dollars in private and public support for the program, which has been off to a rocky start from turnover and the quiet departure of a Washington University team of researchers that was supposed to continuously monitor services and make evidence-based changes as Concordance grew to national scale.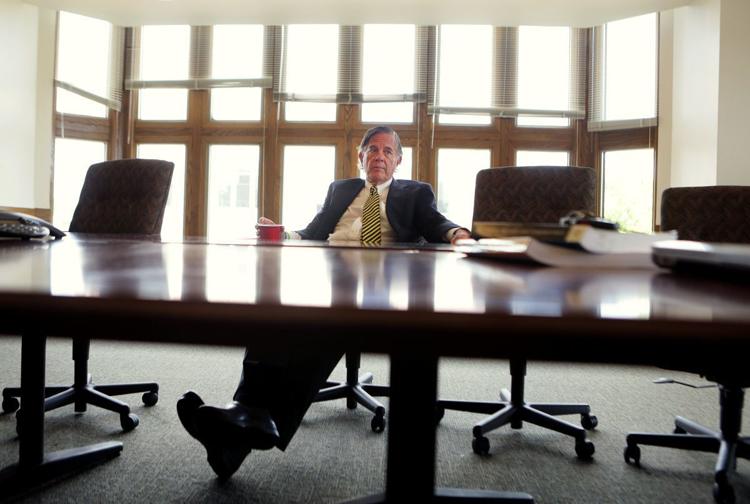 Concordance has a memorandum of understanding with the Missouri Department of Corrections to start working with selected offenders six months before they are released from three prisons. The agreement, which is being rewritten with more specific detail than the original, is up for renewal in June.
"As director, I want to make sure that the best services possible are being provided to our offenders," said Anne Precythe, head of the corrections department.
Ludeman declined an interview request made at Concordance headquarters in Maryland Heights. A list of questions were submitted to a public relations firm, as requested, that mainly went unanswered.
In its response, Concordance said the program continues to grow and it was "deeply saddened" by Floss' death:
"No matter how much volunteers want to make a difference and help support our participants in their post-prison journey, they must maintain boundaries for the benefit of all involved, as all volunteers are trained to do during Concordance's training sessions … While 83 percent of formerly incarcerated people suffer from moderate to severe substance use disorder, addiction does not discriminate; it affects all walks of life. That is why effective drug education and programming are not only essential to our participants' success, but as Dr. Floss' tragic passing demonstrates, to our entire community."
Asteroid Floss
At her April 25 memorial service, Floss was described as an "unexpected victim of the opioid crisis." Her family called on anyone in a similar situation to ask for help.
The event was held at the Ethical Society, where Floss had been board secretary and once addressed a forum about her 2015 trip to Antarctica to collect meteorites.
Friends, family, colleagues, former students and fellow humanists spoke highly about her intellect and willingness to serve. Apart from volunteering in St. Louis, she'd made five trips to Haiti to help children in recent years.
Krystal White said Floss "intensely focused on individuals and relationships" and wouldn't say no to anything.
"If she knew you, she cared about you, and if she cared about you, she would do anything for you," White said. "And in this way, she lived her life fully and with no half measures."
Mark Alford, chair of the physics department at Washington University, said Floss was one of the best funded professors in the department. Floss stood out in the Laboratory of Space Sciences as the one who started out wanting to be a librarian. She named a dust particle after Spanish dramatist Jacinto Benavente, the 1922 Nobel laureate for literature.
After many years of research, her department planned to promote Floss to a tenured teaching position. In a statement that she prepared for that transition, she wrote that she'd been fortunate to be paid to learn how the universe works.
Alford assured that Floss would not be forgotten, in part because of Asteroid 6689, which is named after Floss.
"For as long as there are people looking up in wonder at the night's sky," he said, "and probably for much longer, Asteroid Floss will be gliding through the solar system, carrying its secrets of nanodiamonds and dust grains that are older than the sun, and along with them the memory of Christine Floss, our colleague and our friend."