CLAYTON — A retired judge and a lawyer are among the county executive's picks to replace two members of the St. Louis County Board of Police Commissioners.
County Executive Sam Page announced Friday afternoon that he is nominating William Ray Price Jr. and Michelle Schwerin to the board, following last week's $20 million verdict against the police department in a discrimination case.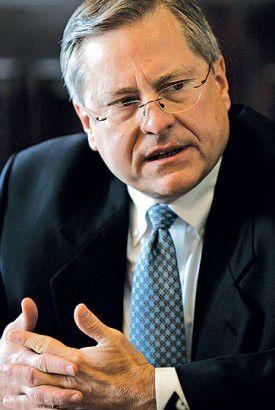 The County Council will have to vote on the nominations. Once approved, they could take effect in 20 days, although a majority of circuit judges could veto them, according to the county charter.
A council committee meeting has been scheduled for 4 p.m. Monday to consider the nominations.
"These selections were made with great care and consideration over the course of several weeks," Page wrote. "I am confident Judge Price and Ms. Schwerin will help lead the department toward an even safer and more inclusive St. Louis County."
Price is a partner at Armstrong Teasdale. He served two terms as chief justice for the Missouri Supreme Court, and also served as a member of the Kansas City Board of Police Commissioners. Price was a member of the board that oversaw the selection of a new police chief in Kansas City after its chief retired. During his time on the bench, Price "championed" the development of drug courts and criminal sentencing reform, according to the county's press release.
Price said Friday that it is an "honor" to be nominated for the St. Louis County police board.
"Before I do very much, there's a lot of people I have to listen to and a lot of things I have to learn," he said. "Then we will do what needs to be and ought to be done.
"This is certainly a time of trouble and right now I don't have all the facts. All I know is what I've read in the newspaper and sometimes the story is bigger than that. It will take some time for me to wrap my arms around that and decide what will be appropriate. I'm not as concerned about the past as I am working on the future and bringing to the people of St. Louis County the very best police department they can have. And it ought to be one that respects the rights and dignity of all people."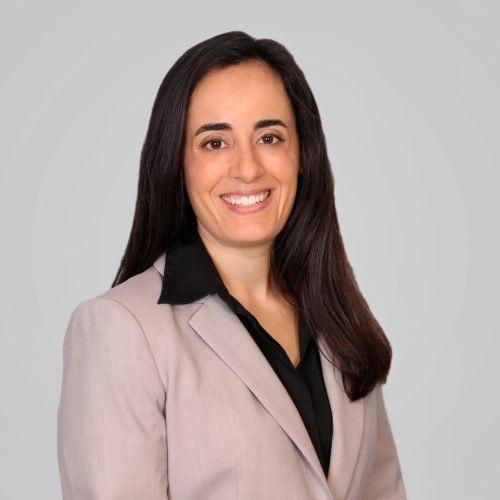 Schwerin is an lawyer and a CPA. As a shareholder at the Capes Sokol law firm, she specializes in civil tax examinations, appeals, litigation and criminal tax investigations. She is an adjunct professor at Webster University, where she teaches in the master of forensic accounting program. She also serves on the St. Louis Jewish Community Center's Board of Directors.
Schwerin, reached by email, said she wouldn't have any comments until the council hearing.
Schwerin and Price are expected to replace commissioner Laurie Westfall and the board's former chairman, Roland Corvington. Page told Westfall this week that she would be replaced, and Corvington resigned on Monday.
But there could be more changes to come, because the remaining members of the five-person board — Mark Gaertner, Lawrence Wooten and Art Johnson — are all serving on expired terms.
Page announced Sunday that he would be replacing police commissioners, who have the power to hire and fire the chief. But Page also has made comments supporting Belmar, stating that he expects the chief to lead the department through "changes during the next few weeks."
The police board members met for two hours Tuesday behind closed doors. They emerged with a news release announcing that they would be hiring an outside firm to review the department's policies and procedures as well as form a diversity committee.
Corvington resigned before the meeting, saying he heard that Page was looking to replace board members so he "decided to make it easy for him."
Meanwhile, county officials have been pointing fingers about who could have settled the case before it went to trial.
The Post-Dispatch reported Thursday that Wildhaber's attorneys offered to settle the case in April if the county promoted Wildhaber to lieutenant and paid him $850,000.
County Counselor Beth Orwick said the police board "did not want to settle the case."
On Friday, Corvington pointed back at the county.
"The board has no authority pursuant to the charter to settle cases on behalf of St. Louis County, nor to make decisions regarding whether to try a case. Those decisions rest with the county counselor per the county charter."
Page said in his announcement on Friday: "These appointments are the beginning of a critical transition period. We will continue implementing serious and thoughtful changes in the coming weeks."