JEFFERSON CITY — The Missouri Supreme Court declined late Monday to halt the planned execution of a man convicted of killing a Kirkwood police officer in 2005.
Kevin Johnson, 37, is set to die by lethal injection Tuesday at the state prison in Bonne Terre for killing police Sgt. William McEntee. Johnson's death warrant will be good for a 24-hour period beginning at 6 p.m. that day.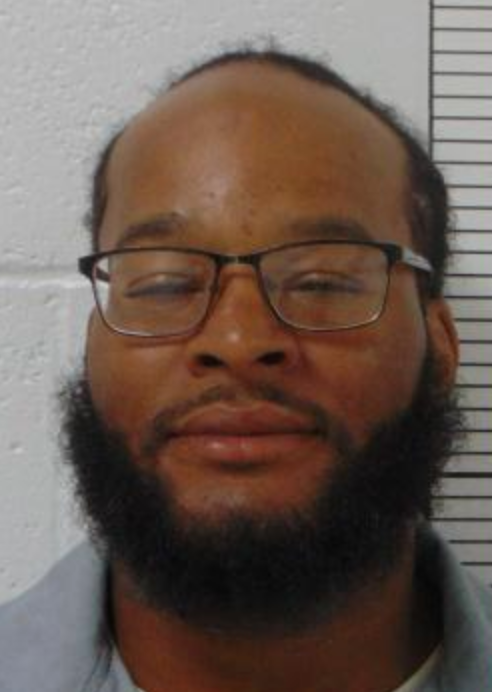 In its 5-2 ruling, the court declined to issue a stay, saying Johnson "has no claims pending in any court and, therefore, cannot show a likelihood of success on such claims. Moreover, Johnson cannot rely on the Special Prosecutor's likelihood of success on the claims the Special Prosecutor has raised in his motion to vacate Johnson's conviction."
Chief Justice Paul Wilson, and Judges Zel Fischer, W. Brent Powell, Robin Ransom and Mary Russell signed on to the 5-2 majority opinion. Judges Patricia Breckenridge and George Draper III dissented.
Earlier Monday, at a last-ditch hearing, special prosecutor E.E. Keenan acknowledged the timing of the request for a stay "is less than ideal."
Johnson's lawyers didn't challenge his guilt in the killing. Rather, they and a special prosecutor assigned to the case told the high court Monday that racism played a role in the decision to seek the death penalty and in the jury's decision to sentence him to die. Johnson is Black, and McEntee was white.
Keenan said former St. Louis County Prosecuting Attorney Bob McCulloch's office handled five cases involving the deaths of police officers during his 28 years in office. McCulloch sought the death penalty in the four cases involving Black defendants but did not seek death in the one case where the defendant was white, the filing said.
"The evidence is clear that there was racial discrimination infecting this prosecution," Keenan told the court Monday.
But, he added, "There is important evidence that we don't have yet."
Keenan said McCulloch, who left office in 2018, has refused to speak with him.
Among the 31,000 case documents Keenan reviewed is a memo from McCulloch's office suggesting how to get a favorable jury decision during Johnson's second trial.
Attorney Joseph Luby, who is representing Johnson, said more investigation into racial bias during McCulloch's tenure is needed.
"We don't know what those family secrets are," Luby said.
In its response, the Missouri Attorney General's office said there is no evidence that the state engaged in improper behavior during the jury selection process.
"The McEntee family has waited long enough for justice, and every day longer that they must wait is a day they are denied the chance to finally make peace with their loss," the attorney general's office said in a court filing.
McEntee was on patrol in Kirkwood's Meacham Park neighborhood on the day he was gunned down on Alsobrook Street. McEntee, 43, was the father of three and was on the force for nearly 20 years.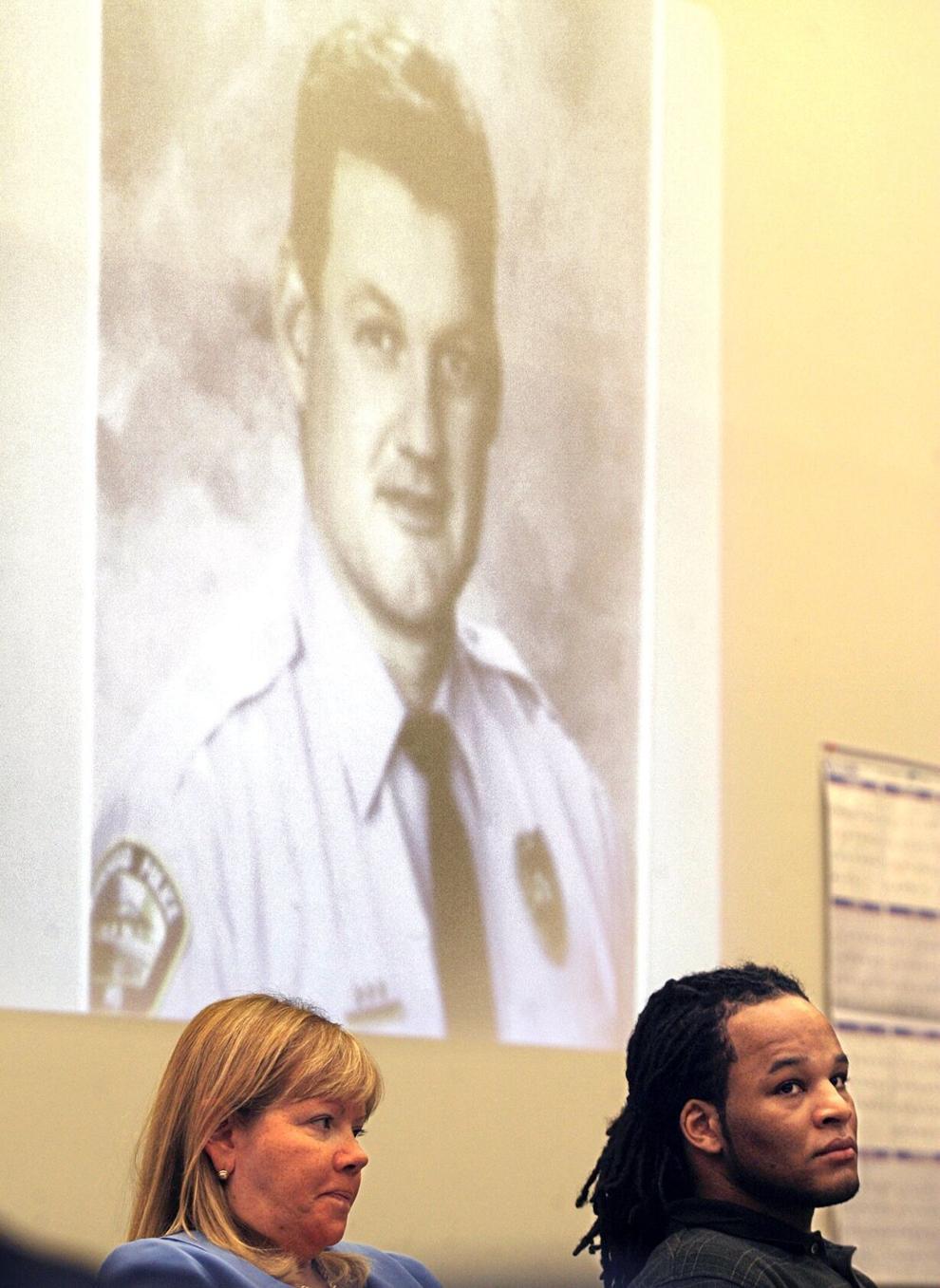 Officials said that at the time of the murder, Johnson was angry and believed police didn't do enough to save his 12-year-old brother, Joseph "Bam Bam" Long, who had died earlier that day of a congenital heart condition.
Johnson ambushed McEntee, who was in his car, firing several shots from the passenger side of the vehicle. Wounded, McEntee drove off and crashed the car about 200 feet away.
With help from neighbors, while others called 911, McEntee was able to get out of the car. He was on his hands and knees when Johnson walked up and shot him twice more — in the back and in the back of the head. In all, McEntee was hit seven times.
Assistant Attorney General Andrew Crane said the proceedings were fair and the memo was likely written by a low-level employee in McCulloch's office.
Judge Breckenridge pressed Crane on whether Keenan's findings show there was a constitutional error in Johnson's prosecution.
Crane said five courts have weighed in on Johnson's conviction and determined it was fair.
"There's really nothing different here," Crane said.
Monday's emergency arguments before the high court were the latest in a flurry of 11th-hour legal filings connected to the case.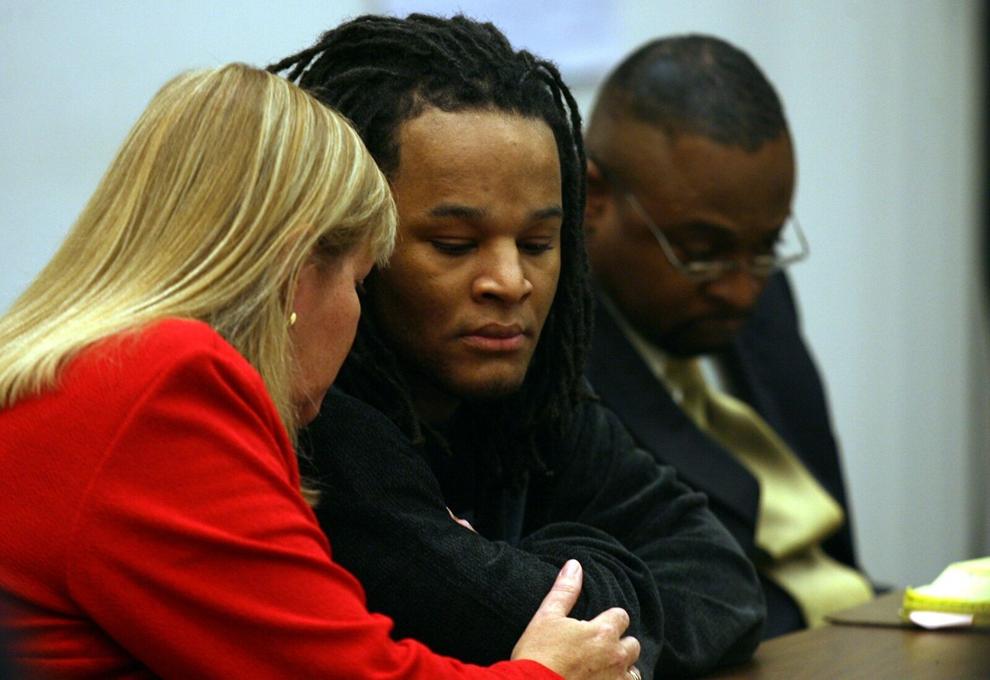 Last week, a federal judge denied a request from Johnson's 19-year-old daughter to allow her to watch her father's death, upholding a Missouri law that bars anyone younger than 21 from witnessing an execution.
U.S. District Judge Brian C. Wimes ruled late Friday that Khorry Ramey's constitutional rights would not be violated by the law.
Ramey earlier expressed hope that Gov. Mike Parson grants her father clemency. But on Monday, while the Supreme Court was still mulling whether to halt the execution, Parson issued a statement saying it was time to move forward.
"Mr. Johnson has received every protection afforded by the Missouri and United States Constitutions, and Mr. Johnson's conviction and sentence remain for his horrendous and callous crime. The State of Missouri will carry out Mr. Johnson's sentence according to the Court's order. Clemency will not be granted," said Parson, a former county sheriff.
The execution would be the first of three in the coming months in Missouri. The state plans to execute convicted killers Scott McLaughlin on Jan. 3 and Leonard Taylor on Feb. 7.
Jack Suntrup of the Post-Dispatch contributed to this report.
This story was updated at 10:30 p.m. Monday to reflect the Missouri Supreme Court's denial of a stay in the case.