ST. LOUIS • A woman who spent months working as a nurse at a St. Louis hospital and teaching nursing at a New Mexico college admitted on Thursday that she'd lied about her nursing credentials and work experience.
Samantha Rivera, 36, pleaded guilty in U.S. District Court in St. Louis to health care fraud and identity theft.
In September 2016, Rivera used the name and license number of a New Mexico nurse with a similar name to apply for a job with a St. Louis area staffing agency, identified in court documents as ATC Healthcare Services.
She claimed to have worked in a New Mexico hospital and to have graduated with a bachelor's degree in nursing, Assistant U.S. Attorney Dorothy McMurtry said during the plea hearing Thursday. Rivera was then placed at St. Alexius Hospital, where she worked as a nurse in the intensive care unit and a geriatric psych ward.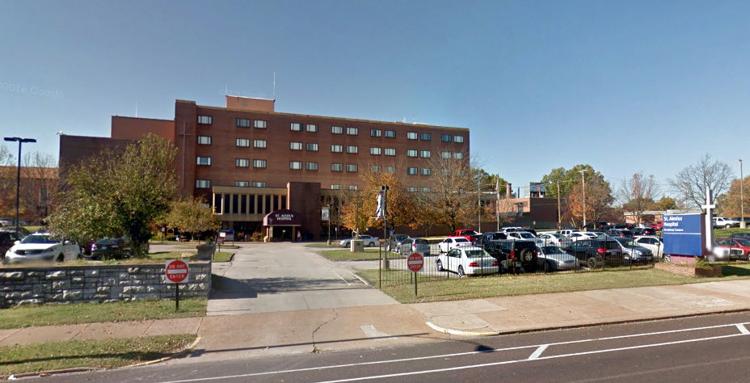 When her contract was not extended in February, McMurtry said she applied for a job with a Chicago staffing agency, making the same false claims about her education and background, McMurtry said.
After McMurtry detailed Rivera's activities in court, U.S. District Judge Henry Autrey asked Rivera, "Are all of these facts true and correct?"
"Yes, your honor," she responded.
Rivera could face 10 to 16 months in federal prison under recommended guidelines when sentenced Jan. 17.
Rivera told Autrey that she has never graduated from college, and that she was diagnosed with PTSD and major depressive disorder in high school.
McMurtry said Rivera never graduated from nursing school, has never been licensed as a nurse and has not been certified in any life support or medical support capacities.
Rivera's ruse was discovered by the Chicago agency, Alternate Nurse Staffing Solutions, company co-owner Jennifer Tse told the Post-Dispatch earlier this year. Tse said Rivera failed a basic test of ICU skills, triggering an investigation by agency employees that showed that her nursing license and her résumé were fraudulent.
Rivera still faces fraud, forgery and identity theft charges in New Mexico.
Staff at Brown Mackie College in Albuquerque, N.M., hired Rivera in 2015 to teach despite a background check that could not verify her education and employment, nursing board records show. The school later failed to notify the nursing board that she was pretending to be a nurse.