Updated at 6 a.m. Wednesday with photo of victim, statement from family and additional detail from police
OLIVETTE — A woman from Bridgeton died after being shot Monday during a gunfight between two other vehicles on Interstate 170, according to the Major Case Squad of Greater St. Louis.
Olivette police responded about 3 p.m. for a report of two vehicles firing gunshots while traveling southbound on I-170 near Olive Boulevard. The shooters escaped.
Police found Kristen R. Whitted, 46, alone inside an SUV that was stopped in the southbound lanes. She had been shot in the head and was breathing but unconscious, authorities said.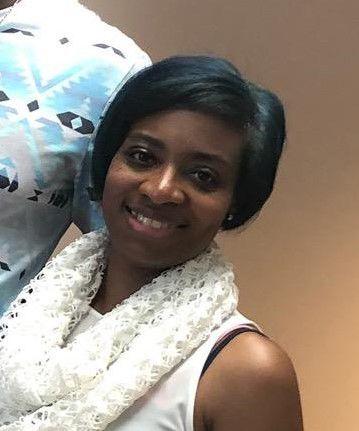 Whitted was pronounced dead at an area hospital. She had no connection to the other vehicles and was caught in the crossfire, police said.
"Ms. Whitted appears to be an innocent victim," the Major Case Squad said in a statement Tuesday night.
Whitted lived in the 11700 block of Minot Drive in Bridgeton.
The Major Case Squad said the family issued this statement about Whitted:
"Kristen always strived for more knowledge, wanting to know more about everything. Never settling on just the surface of a situation. She always got the most out of everything. It showed in her job and her cooking," her family said.
"She never stopped and never settled. Always moving and taking others along with her, it made it easy to open up to her. She was always available and gave an ear to all."
The people involved in the gunfight were gone when police arrived. Creve Coeur police Capt. Jon Romas, a spokesman for the Major Case Squad, said Tuesday that investigators were still trying to identify the shooters.
I-170, like other highways and major intersections, is monitored by traffic cameras from the Missouri Department of Transportation. But those cameras don't record, said Linda Wilson Horn, communications director for MoDOT. So police don't have a recording of the crime.
Police ask anyone who was driving on I-170 between Page Boulevard and Highway 40 (Interstate 64) on Monday afternoon and may have witnessed the incident to call 314-645-3000, or call CrimeStoppers at 866-371-8477.
Kim Bell of the Post-Dispatch contributed to this report.