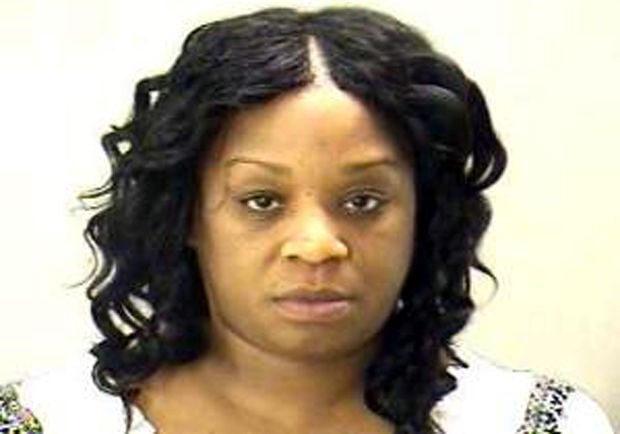 ST. LOUIS COUNTY — A woman who injected a 22-year-old with a silicone buttocks enhancement in 2015, causing the person's death, was sentenced Thursday to five years in prison for involuntary manslaughter, prosecutors said.
Nitica Deonte Lee, 49, was charged in 2015 but was a fugitive for five years before being arrested by Dallas police in July. Prosecutors said she spent some of that time in Mexico.
Lee traveled from her Dallas home to a hotel near St. Louis Lambert International Airport, where on July 26, 2015, she injected liquid silicone into the buttocks of the victim, prosecutors said. Daysha Phillips died four days later of silicone pulmonary embolism, prosecutors said, meaning the silicone entered her bloodstream and became trapped in her lungs.
Phillips had trouble breathing shortly after returning home and was taken to a hospital, where she was later declared brain dead.
Phillips was a dancer at the Pink Slip, a nightclub in Brooklyn, where she used the name Milani Mulan.
The Edmundson police chief at the time, Miklos Hurocy, said then that three others accompanied Phillips. But one of them backed out and Hurocy said two others who received injections didn't appear to suffer any ill effects.
"Liquid silicone injected into individuals' bodies can cause serious harm and even death, as this tragic case shows," Special Agent in Charge Charles L. Grinstead, head of the Food and Drug Administration's Office of Criminal Investigations' Kansas City Field Office, said in a statement announcing the sentence. "The FDA has not approved any liquid silicone product for body enhancements."
Cosmetic surgeons use fat from elsewhere in the body for enhancements, but black market practitioners sometimes use silicone sourced from hardware stores. Deaths have occurred around the country.
St. Louis County Prosecuting Attorney Wesley Bell said in the same statement that, "We commend the victim's family for their superhuman patience, fueled by love, that kept them focused on justice in the many years that this reckless individual willfully evaded our law enforcement partners."
Lee was in prison from 2007 to 2011 for robbery, burglary and theft.