UPDATED at 11 a.m. with ages of victims.
ST. LOUIS • Two workers were killed Monday morning at a building being converted to a hotel on Washington Avenue when they fell down an elevator shaft.
"They were cutting some pipes, something went wrong and the basket fell," St. Louis Fire Chief Dennis Jenkerson said. 
St. Louis Public Safety Director Jimmie Edwards told reporters that a safety cable snapped before the men plunged to their deaths. "We don't know exactly how the cable snapped, but it did indeed snap," Edwards said.
The names of the men who died have not been released.
One man was 44. The other man was 58.
Police say they were suspended inside the elevator shaft when the basket they were in dropped from about the sixth floor. The 10-story building is at 1501 Washington, near City Museum.
Authorities were called to the building, the former International Shoe Co., about 11 a.m. Monday after the workers fell. The workers, employees or subcontractors of GenCorp Services, had been doing demolition and asbestos-related work.
St. Louis police and fire crews were on the scene, as were representatives from the Occupational Safety and Health Administration. The bodies of the workers were removed about 2:30 p.m. after several hours of investigation.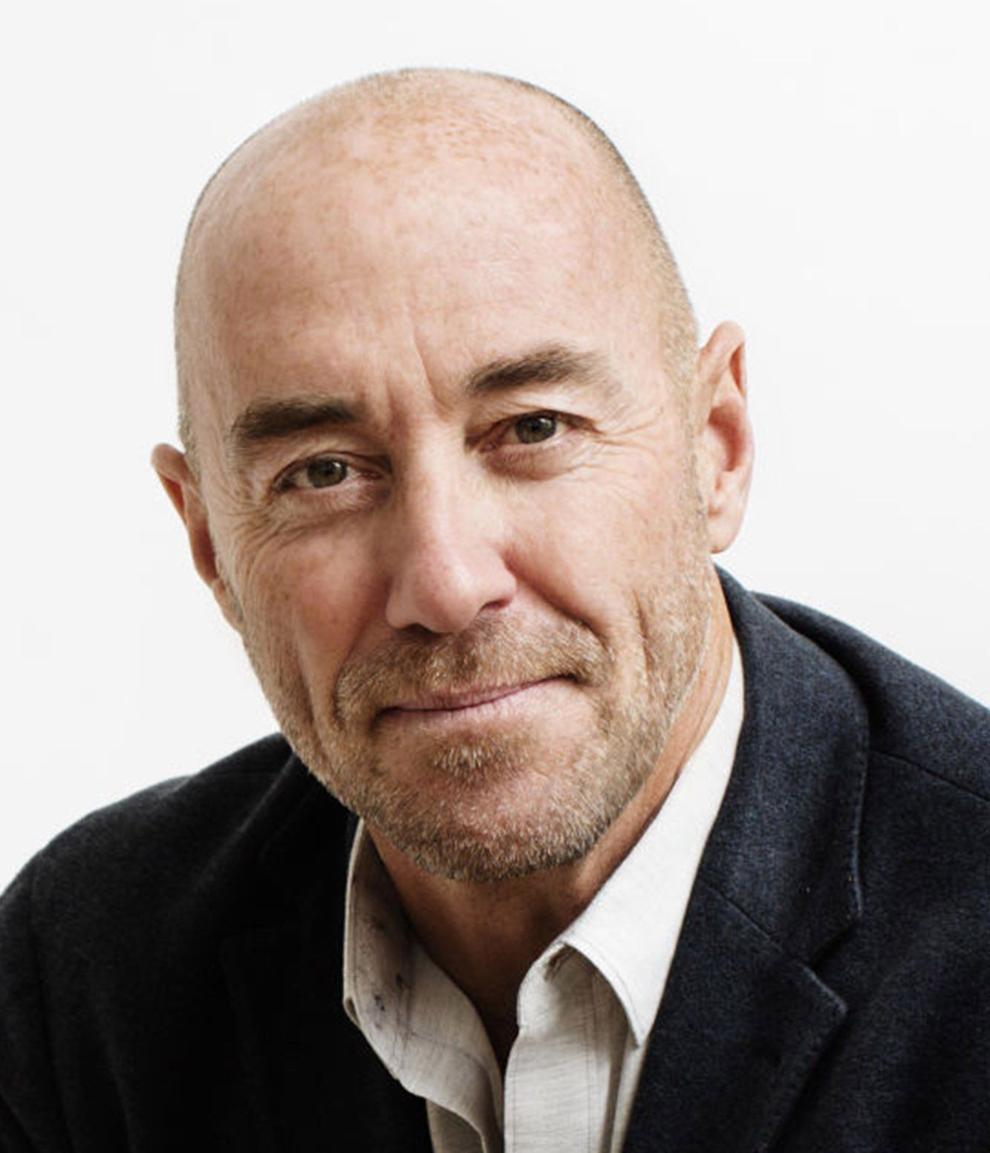 "We're devastated," Tim Dixon, owner of Fe Equus, said when reached at midday Monday. "We're trying to figure out all the facts right now, and I'm trying to get down to St. Louis as we speak. It's two tragic deaths. And we and the families are devastated. Right now the site is shut down. OSHA has to get in there. We have no information beyond the immediacy of this being a tragic accident."
Edwards said the site was last inspected by the city 10 days ago and no problems were found. "We've not had any problems at all," he said.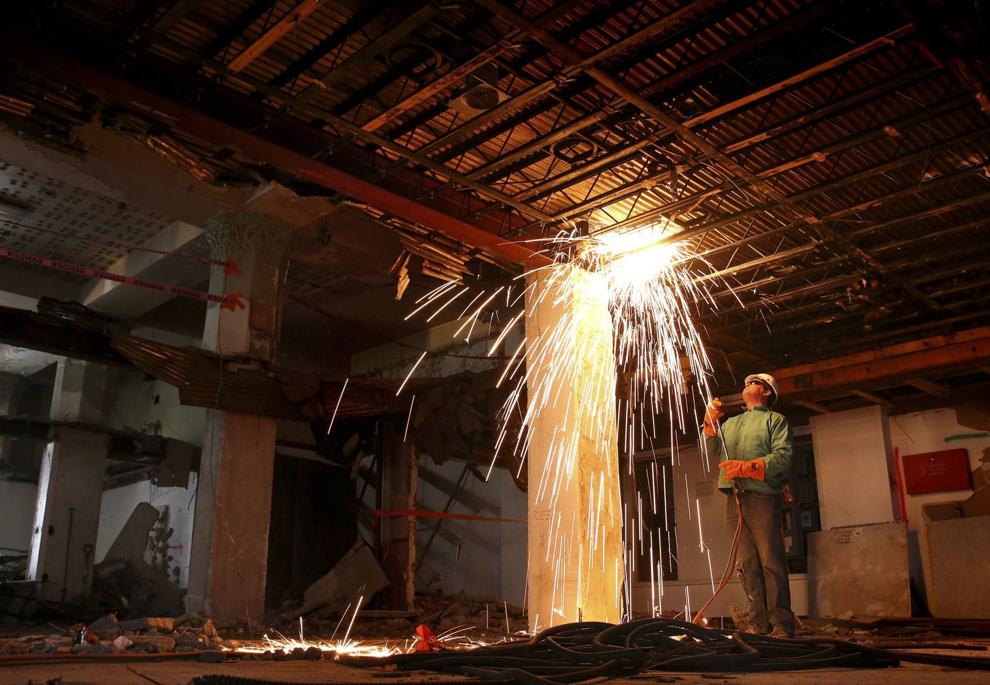 GenCorp Services officials were on site and not immediately available for comment. The St. Louis-based company provides demolition, cleanup and clearout services.
St. Louis-based Paric Corp. is the general contractor on the project. However, GenCorp was hired directly by Fe Equus and are not supervised or subcontracted out by the St. Louis-based Paric, according to Paric spokesman Ron O'Connor, who owns crisis communications firm O'Connor & Partners.
Paric, in a statement through O'Connor, said: "At this point, Paric is extending its sympathies to all the workers and families involved. But there are too many unknowns at this point to say anything definitively (about what happened)."
The building was last occupied by a charter school that officials say left in 2014. Fe Equus Development purchased the building in 2016.
Union complaints
Weeks before Monday's accident, union representatives raised concerns about GenCorp's practices with a Post-Dispatch reporter. They said the company doesn't hire union labor and has insufficient training and safety procedures.
"I just thought it was a matter of time," Carlos Escobar, a representative of the Midwest Region Organizing Committee for the Laborers' International Union of North America, said Monday.
Escobar and other officials with the laborers union have monitored the site for months. A complaint was filed with OSHA against GenCorp in February related to health concerns. It remains open, according to the Department of Labor website.
Escobar said GenCorp has also been selected to provide remediation services at the former Municipal Courts building at 1320 Market Street, which developers plan to turn into another boutique hotel. Escobar has raised similar concerns about the hiring of GenCorp there, and he claims they underbid contractors that use union labor by several hundred thousand dollars.
"The only way to do this is by cutting corners," he said.
The International Shoe project has received approval for local property tax abatement, New Market Tax Credits and state and federal historic tax credits. The Municipal Courts building received approval for $8 million in tax increment financing, which lets developers use future taxes to finance a portion of their project.
Asked if the city checked to see whether the workers on Washington Avenue site were properly trained, Edwards said the kind of training or amount of training isn't something the city inspector looks for during inspections.
Maureen Strode and Brian Feldt, of the Post-Dispatch, contributed to this report.
Workers killed in fall at Washington Avenue hotel
Two workers killed in fall at Washington Ave. hotel construction site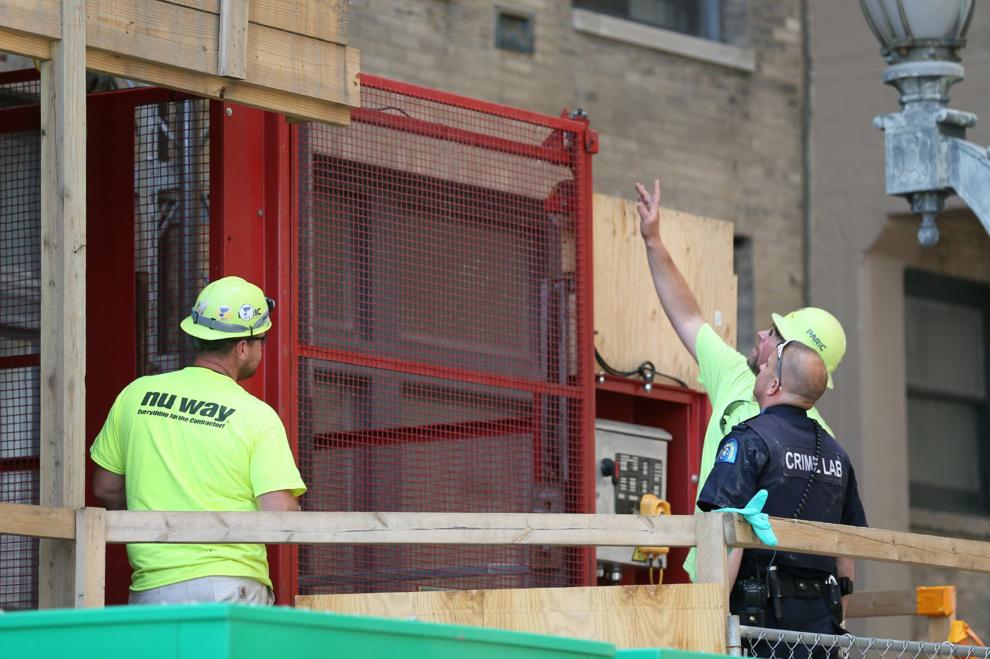 Two workers killed in fall at Washington Ave. hotel construction site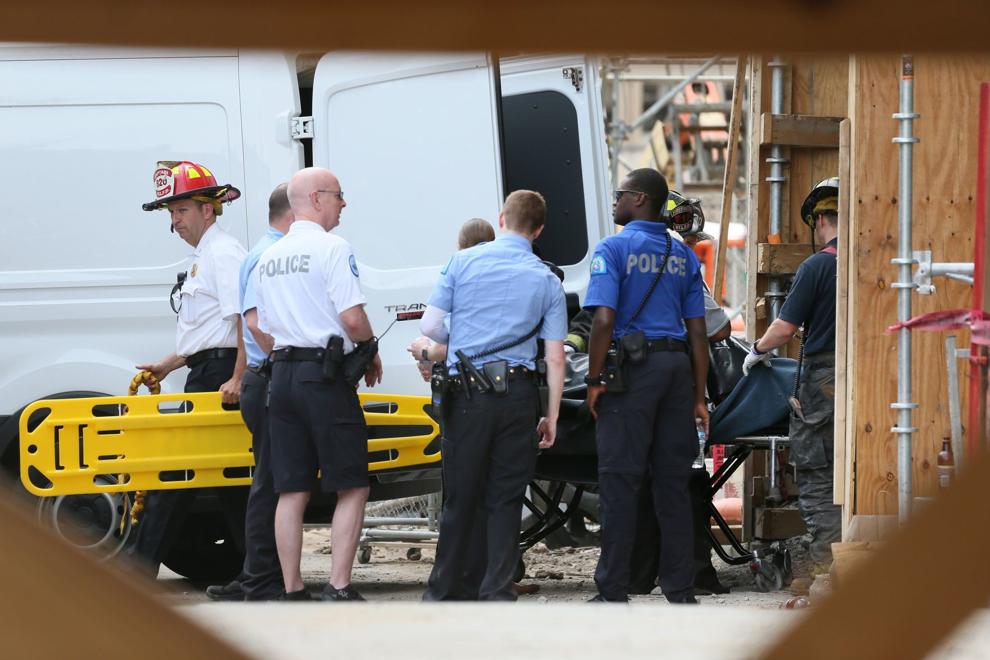 Two workers killed in fall at Washington Ave. hotel construction site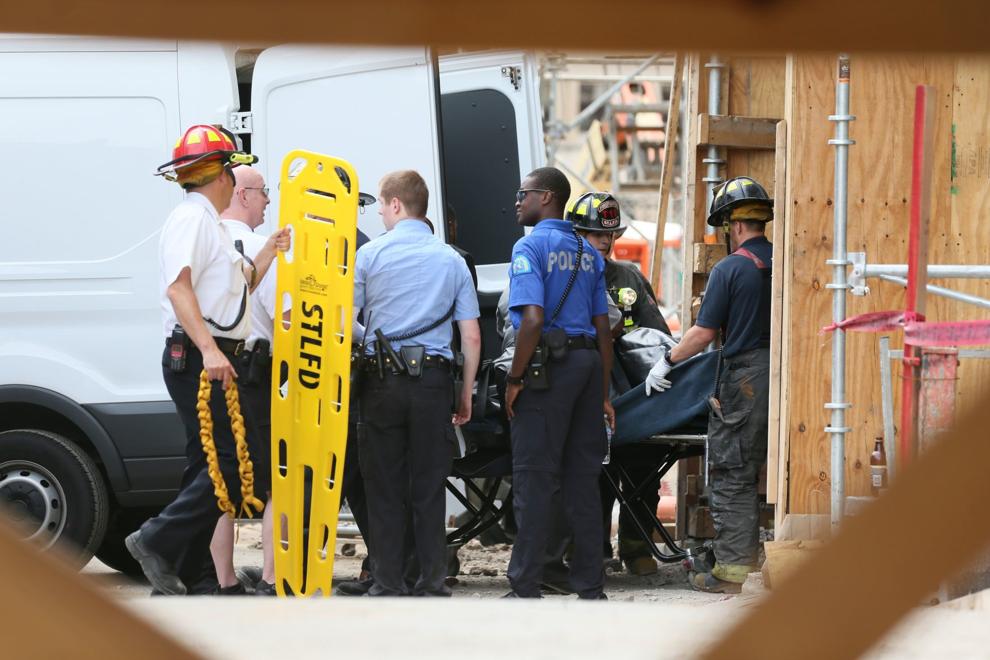 Construction Site Incident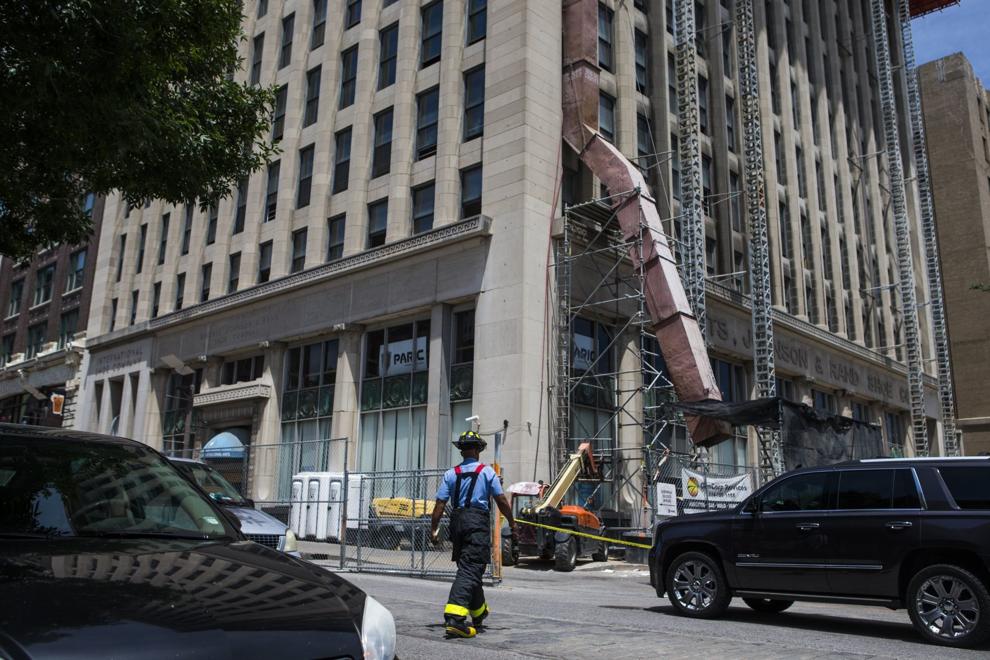 Construction Site Incident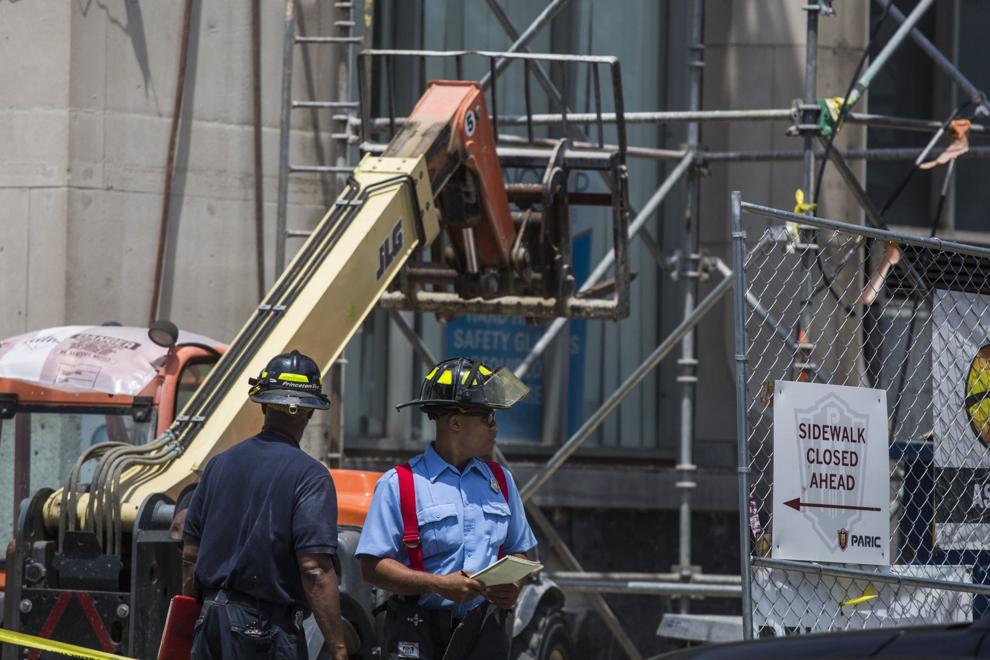 International Shoe Co.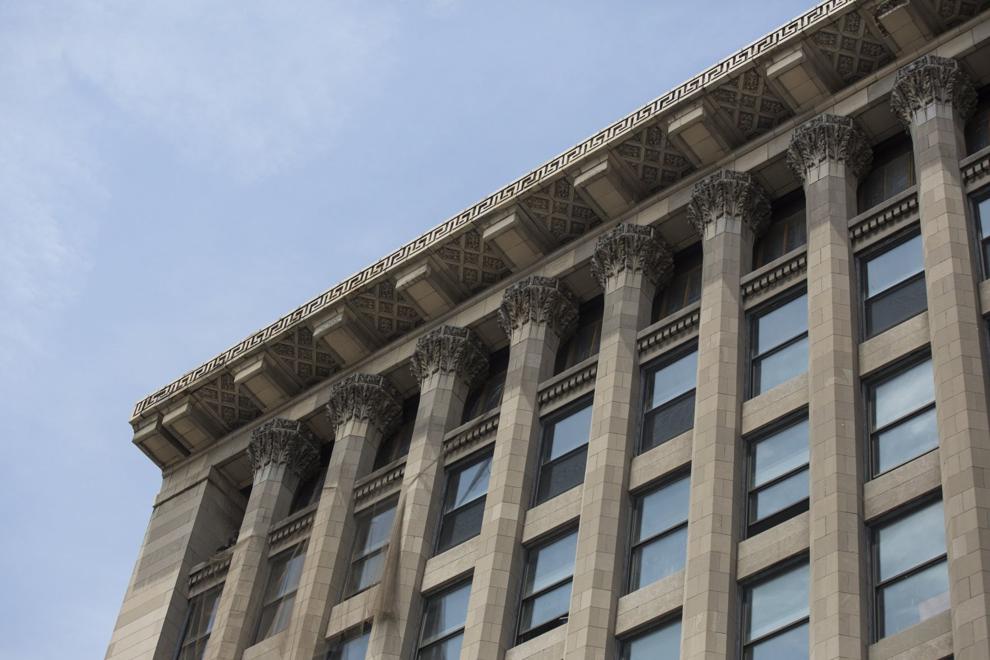 Construction Site Incident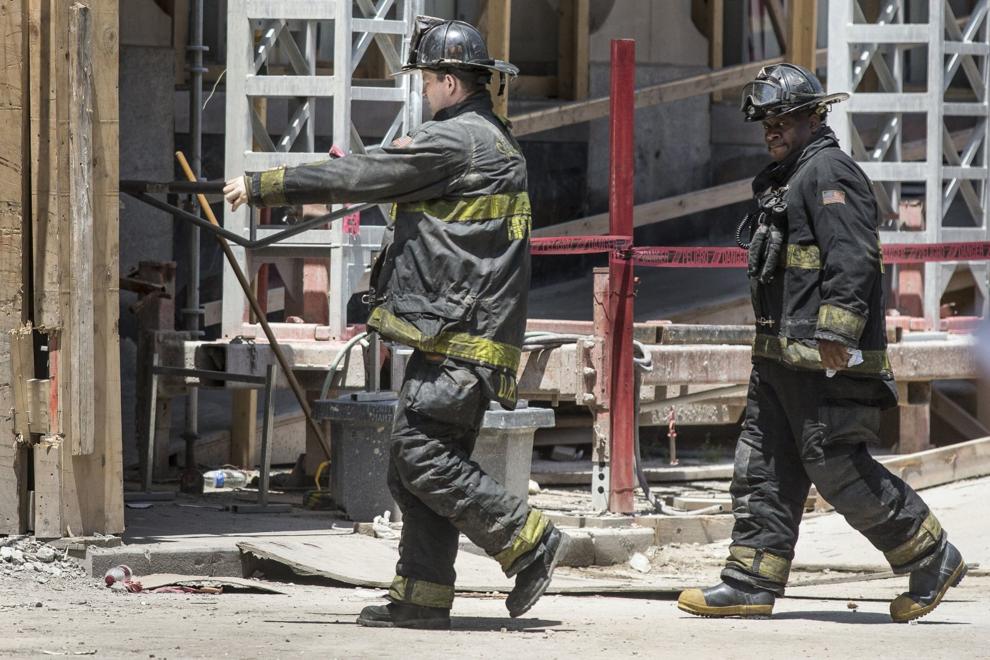 Construction Site Incident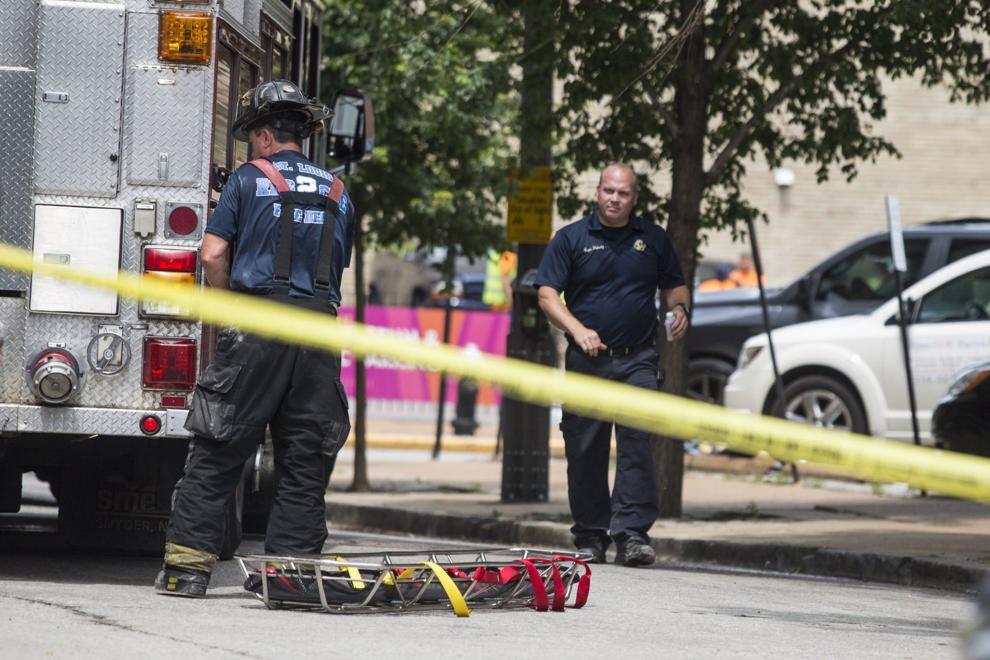 Construction Site Incident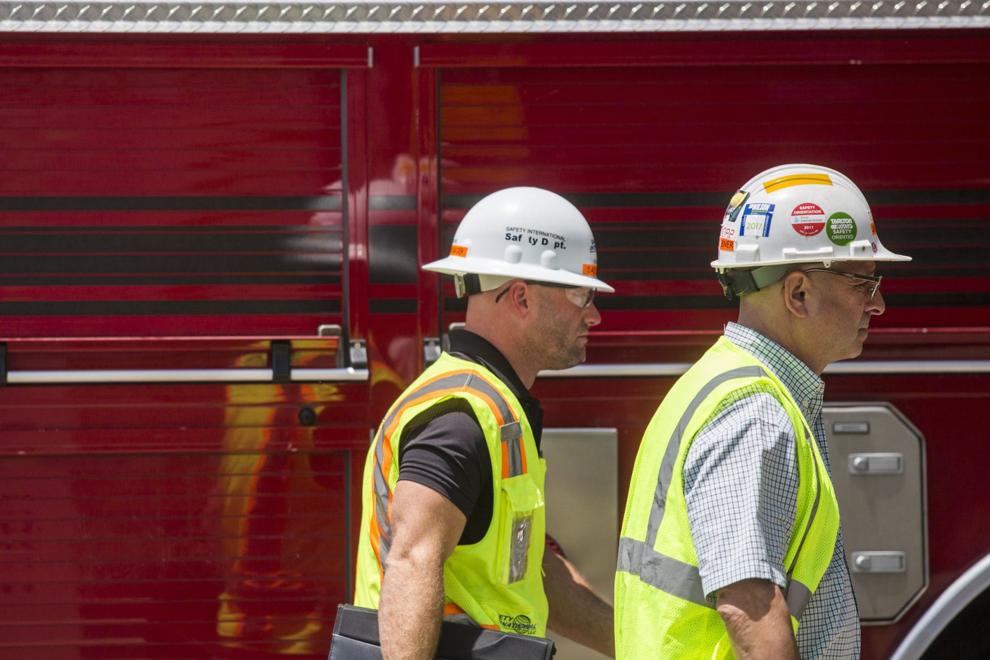 Construction Site Incident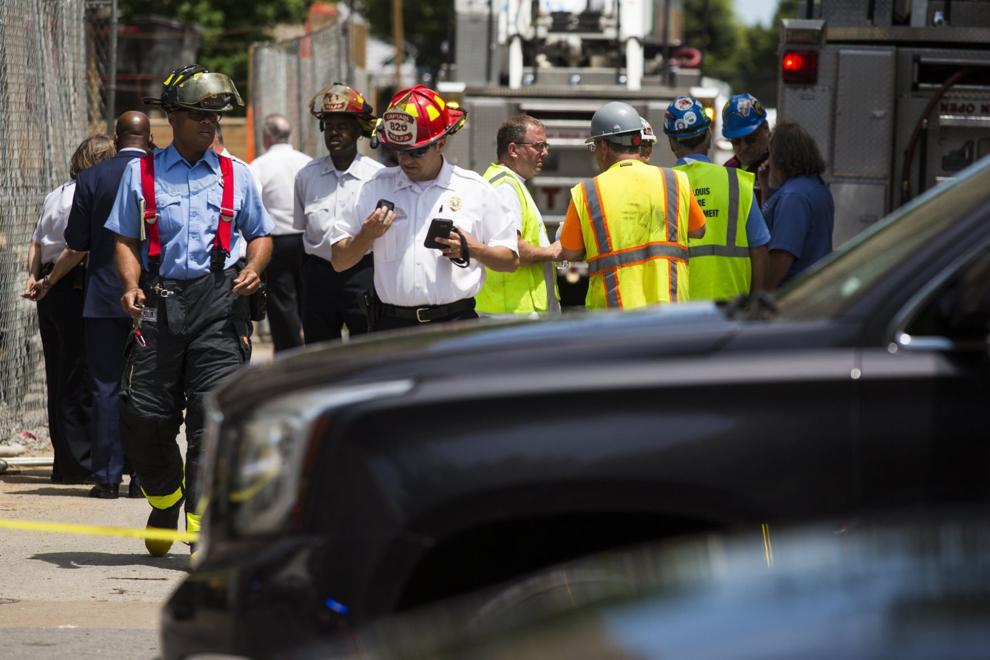 Construction Site Incident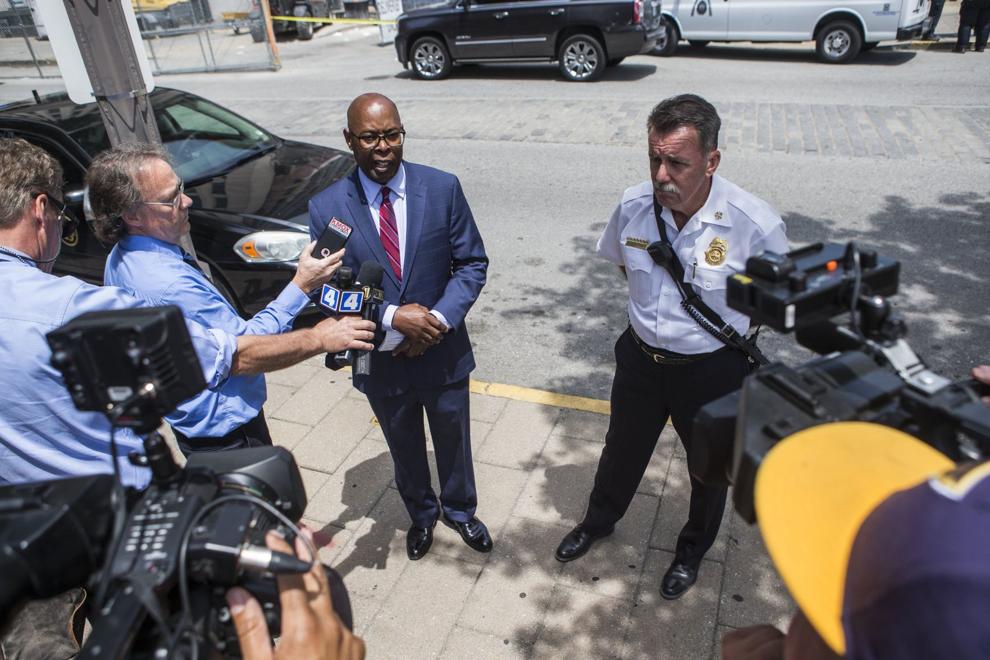 Construction Site Incident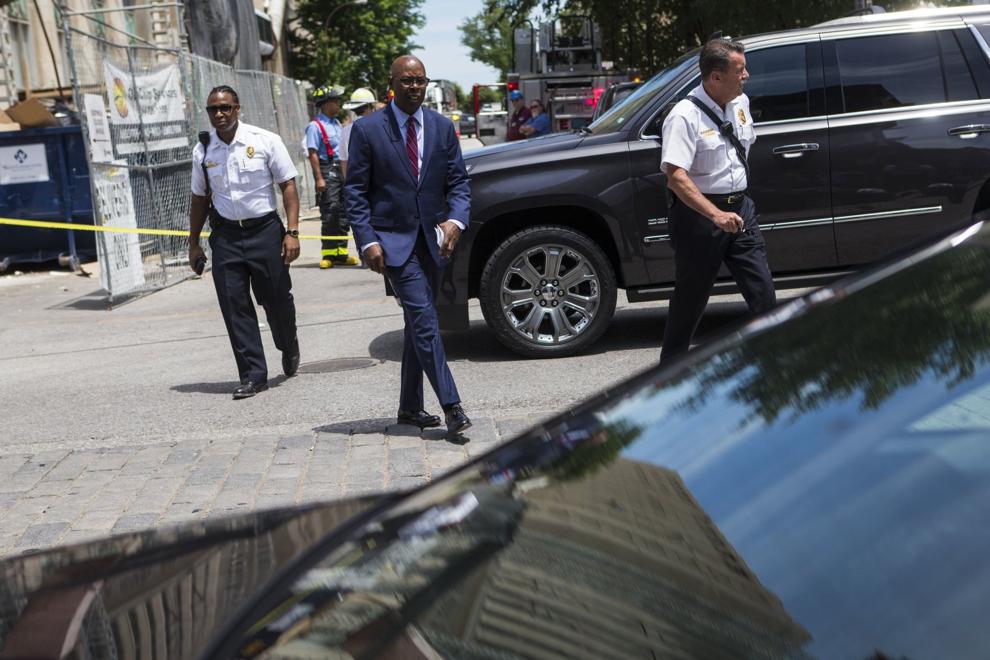 Construction Site Incident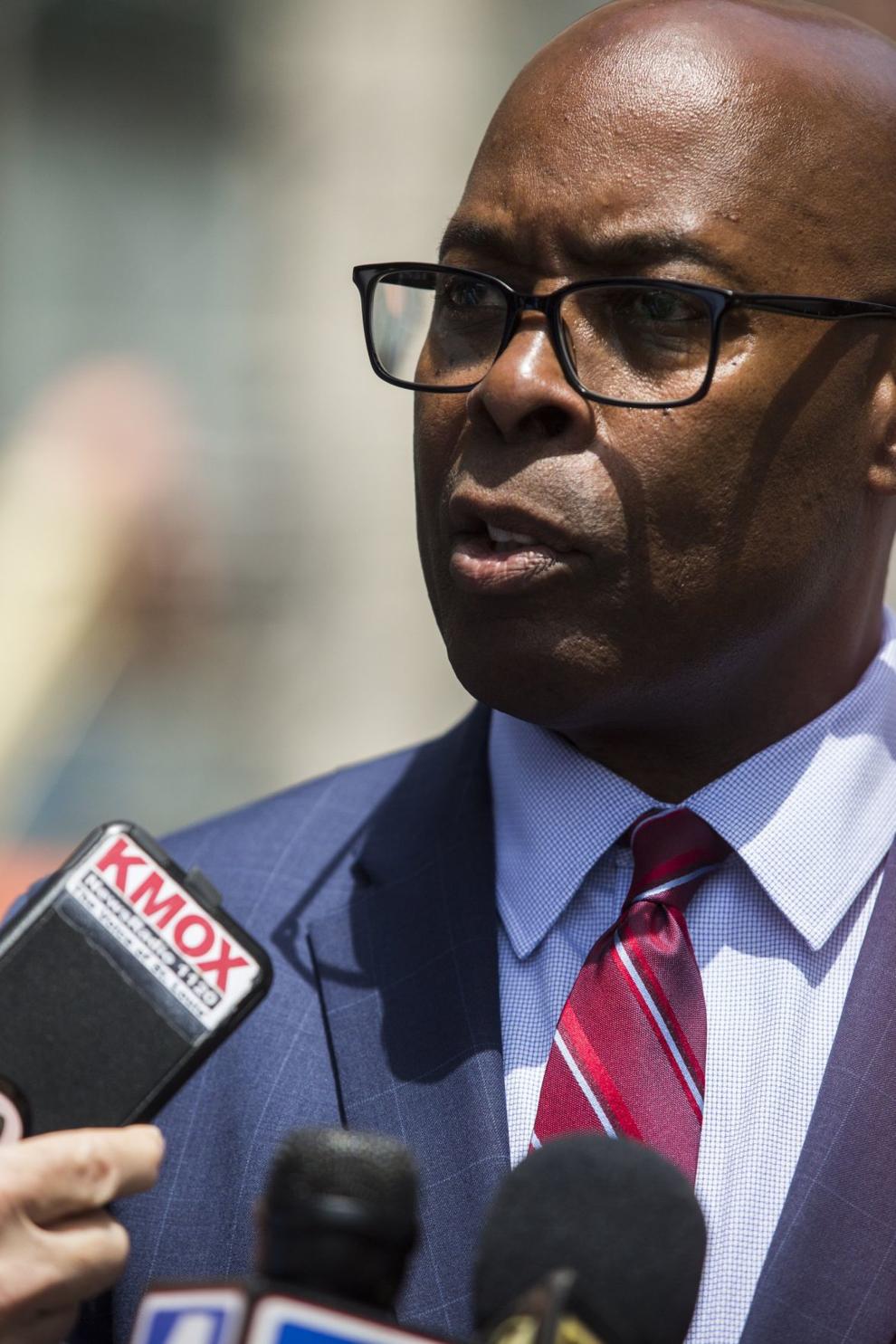 Construction Site Incident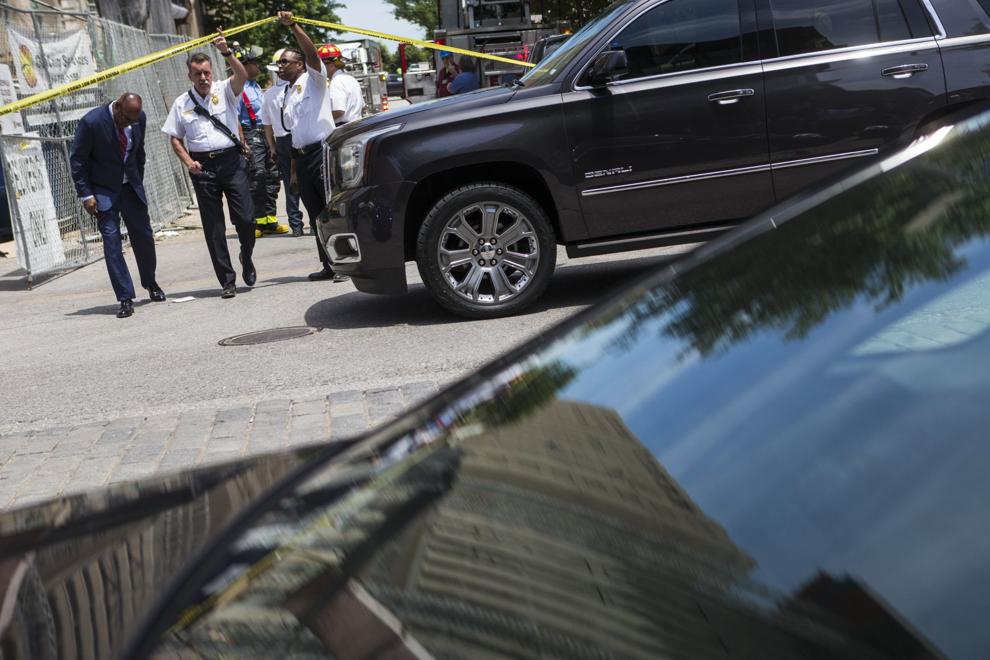 Construction Site Incident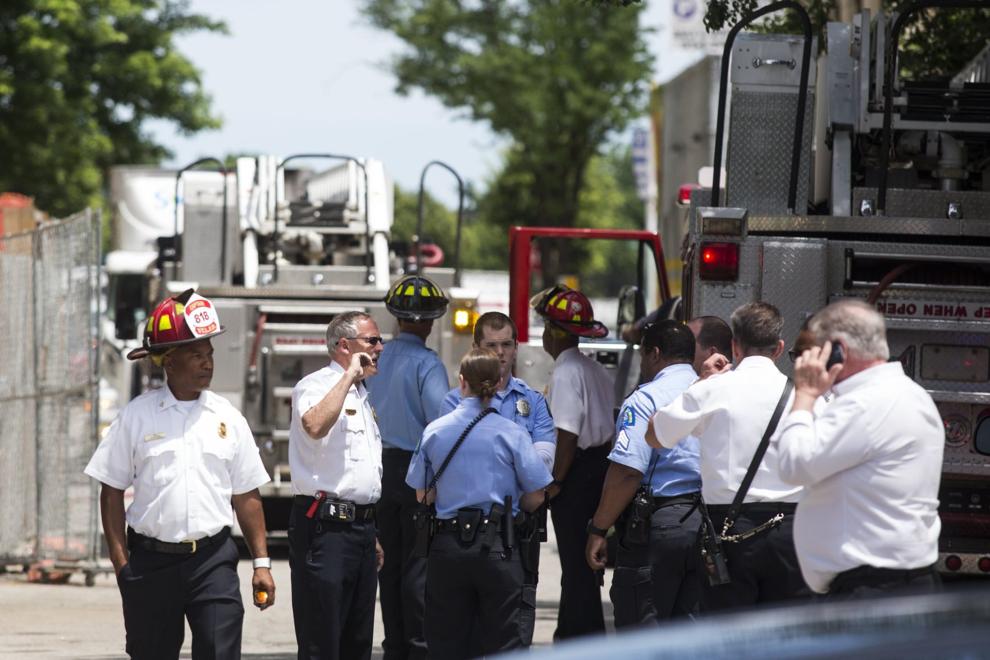 Police outside Washington Avenue construction site