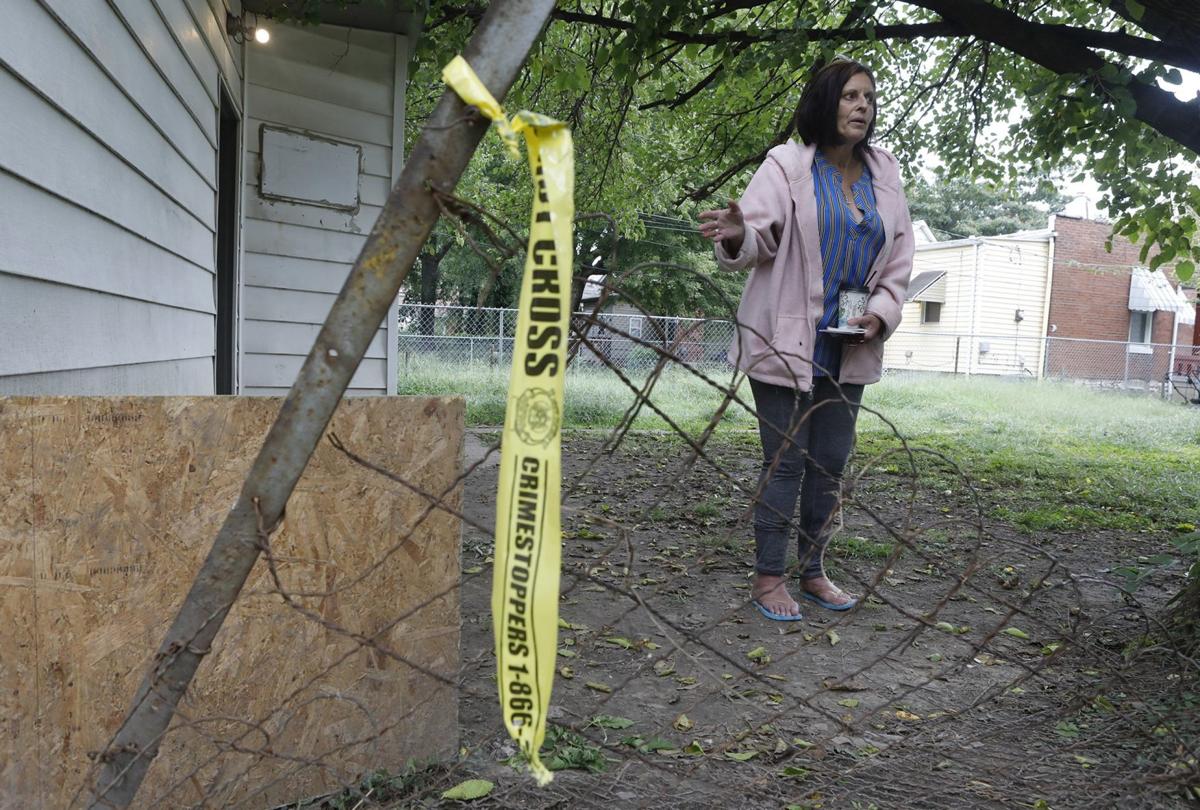 Updated at 2 p.m. with identification of the victim.
ST. LOUIS — A 15-year-old boy was found shot in the head and killed just before 6 a.m. Sunday in the 7300 block of Vermont Avenue in the Carondelet neighborhood of south St. Louis.
Sentonio Cox, of the 7600 block of Alabama Avenue, was found when officers responded to a call for a "missing person." 
Homicide detectives are investigating, police said.
A teenager who identified himself as a friend of the victim said the victim was headed home in the early hours of Sunday morning. He said the victim often cuts through an empty lot on the 7300 block of Vermont Avenue, which is where the incident took place, on his way home.
Mayor Lyda Krewson said the rewards are only offered until Sept. 1 to urge tipsters to call CrimeStoppers at 1-866-371-8477 with what they know as soon as possible. The usual reward is up to $5,000 for helpful tips.
Anyone with information in the shooting of Sentonio Cox is urged to call the Homicide Division directly at 314-444-5371, or anyone with a tip who wants to remain anonymous and is interested in a reward can contact CrimeStoppers at 866-371-8477.
Coverage of children who died in the St. Louis area in 2019
These are the local incidents of homicide or neglect involving children, based on Post-Dispatch reporting. This list doesn't include children killed in car accidents (unless a criminal charge was filed) or incidents not being investigated by homicide detectives.