ST. LOUIS COUNTY  — Prosecutors charged a Riverview man Friday with murder in connection with the shooting death of a 13-year-old boy in north St. Louis County.
Jabari Lowery, 18, was jailed in lieu of $500,000 bail. He faces charges of first-degree murder and armed criminal action. Lowery lives in the 10000 block of McCartney Lane, in the city of Riverview.
Prosecutors say Lowery gunned down Clifford Swan III on Thursday night, hours after Clifford helped his grandmother move into her new apartment on Oak Parkway Lane in north St. Louis County.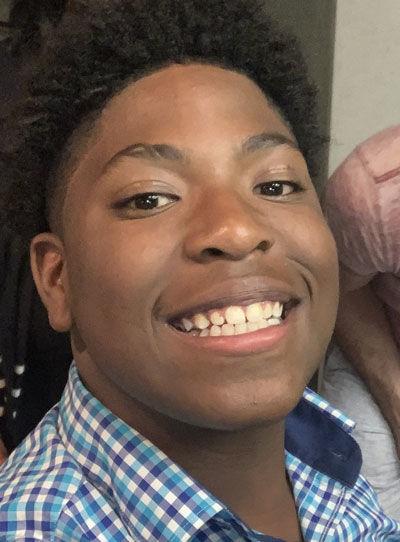 Charges did not give a motive for the killing. But police said the shooting does not appear random. County Police Sgt. Benjamin Granda said investigators thought Clifford was the intended target; detectives were investigating whether the shooting stemmed from a previous altercation or dispute.
A second suspect, 17-year-old Montez Eskew, was charged Friday with third-degree assault of a police officer and interfering with an arrest, both felonies. Police said they were trying to arrest Lowery and Eskew in connection with the murder probe and that Eskew resisted arrest by fighting and kicking officers. Eskew is not charged with murder.
Clifford was hit by gunfire about 6 p.m. Thursday while he and two others walked through an apartment complex in the 11100 block of Oak Parkway Lane.
Clifford's parents don't buy the police theory that Clifford was targeted by the gunman. They said Friday that police detectives they spoke with made it sound like Clifford was an innocent bystander. Clifford's mother, Trina Houshmand, said the 13-year-old boy her son went to play with had an older brother, 17, who resembled her son.
"He had the same haircut, the same complexion as my son," Houshmand said.
Granda said police still believe Clifford was targeted.
Houshmand was reeling from her son's death on Friday. She said she doesn't know Lowery, the alleged gunman. She said she had no answers for her son's killing — or for any of the violence directed at young people across the St. Louis metro area this year.
"Everybody seems to have a gun," she said, "and they're picking on babies. That young man should've been working."
Clifford went by the nickname NuNu, a moniker his dad gave him as an infant. Clifford was an eighth grader at Ackerman School in Florissant. He lived with his mother at a home in the 4200 block of Christus Court in north St. Louis County.
Houshmand said her son was ecstatic last week after an acting audition went well in St. Louis. He wanted to work with actors from Nickelodeon, a television network. They were giddy when the audition's organizers texted them to say Clifford had made the callback list.
Clifford liked to dance, play soccer, play basketball with his big brother, and tell jokes, his mother said.
"He was outgoing, he was happy," she said. 
Clifford Swan Sr., the father of Clifford, said the family was planning a funeral now.
"I'm just confused," the father said of his son's death. He grew quiet, then added: "This hurts."
Swan Sr. said he and Clifford's mother exposed him to God as a little boy and took him to church. He said he warned his son to stay away from guns and those who carried guns.
"I always told him, 'Don't be around nobody with no gun. They might turn on you,'" Swan Sr. said.
As for the man charged with Clifford's murder, Swan Sr. said: "He took my baby boy away."
Christine Byers of the Post-Dispatch staff contributed to this report.