Updated at 3:13 p.m. with comments from religious leaders
A Chesterfield resident who is running for the Parkway School Board is coming under fire from Parkway residents and religious leaders for her social media history.
School board candidate Jeanie Ames describes herself as a Confederate on her Twitter page, retweeted a tweet about banning Islam in the U.S. and referred to former First Lady Michelle Obama as a "giant rat."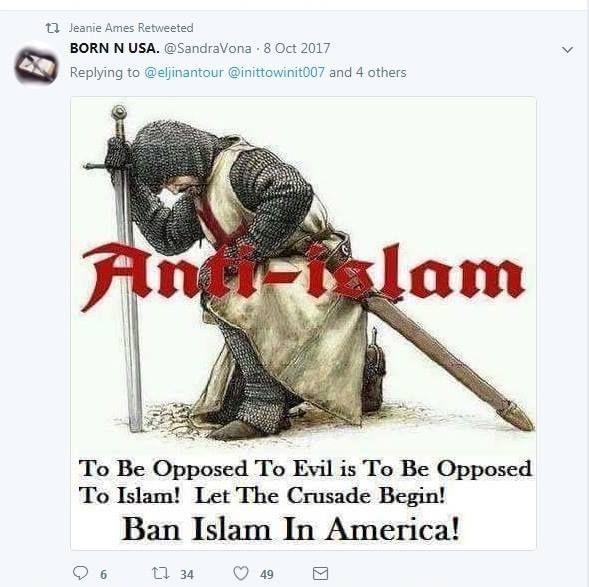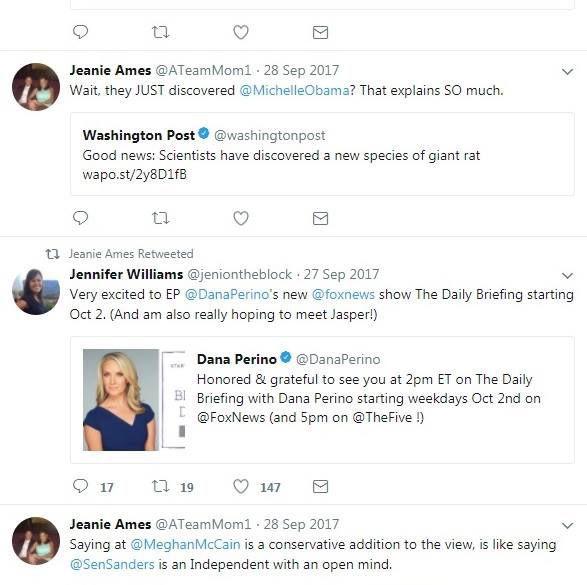 Ames graduated from Parkway Central High School in 1989, taught at Marion Elementary in the Ritenour School District and served on the PTO for Parkway Central Middle School. She says she wants to ensure "taxpayer stewardship" if elected.
"The good of the district is the only concern on which I would base my decisions," she wrote in an email to the Post-Dispatch.
But some Parkway residents say they can't see past her tweets and Facebook posts. According to screenshots being circulated among Parkway residents, Ames referred to U.S. Rep. Ted Lieu, D-Calif., as an "ignorant slut" and said "sanctuary cities, chain immigration," Deferred Action for Childhood Arrivals and the Congressional Black Caucus are what is wrong with the U.S.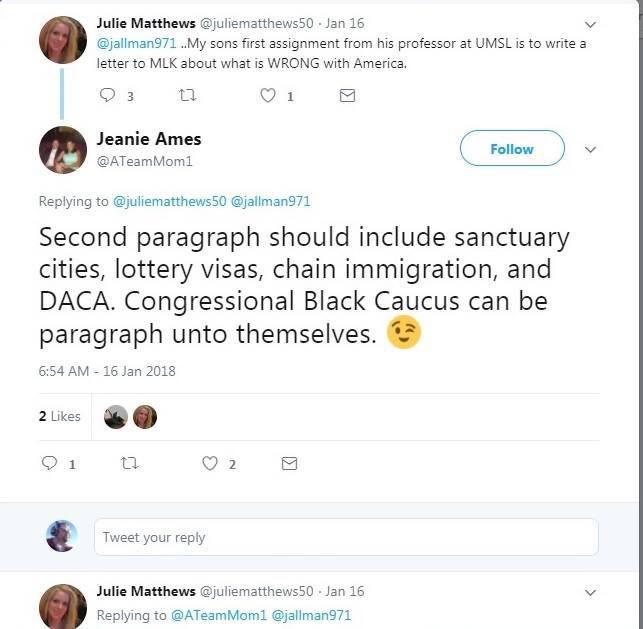 Leaders of the Islamic Foundation of Greater St. Louis, Imam Council of Metropolitan St. Louis, Jewish Voice for Peace St. Louis chapter and Council on American-Islamic Relations Missouri chapter together condemned Ames' school board campaign on Wednesday.
"Jeanie Ames' record of racism, Islamophobia, xenophobia, and other bigotry prove beyond any doubt that she has no place on the Parkway School District's Board of Education," said Anna Baltzer of Jewish Voice for Peace in a statement. "All people of conscience who believe in the value and place of all children at Parkway schools should oppose Ames' candidacy in the strongest terms."
"It is quite disturbing to say the least that a person with views such as 'banning Islam from America' is running for the Parkway School Board," said Mufti Asif Umar in a statement. He is the imam of Daar-Al-Islam Masjid a mosque situated in the school district.  "We are proud to say that Parkway schools are home to many American Muslims who were born and raised right here in St. Louis. The students deserve leaders who will be supportive to all of them, regardless of their race and ethnic background. We hope others take notice of her bigoted views."
As of this week, Ames made her Twitter account private.
The controversy is an example of how social media can become a liability in campaigns.
Missouri school board elections are nonpartisan, which means that school board hopefuls do not file for candidacy nor campaign under the label of a political party. That does not mean, however, that school board candidates can't be partisan, said Kenneth Warren, a political science professor at St. Louis University.
"She has the right to post what she wants on her Facebook account, but that doesn't mean she's not going to suffer the consequences for postings that people don't like," Warren said.
Missouri school boards are not supposed to let partisan politics guide their decision-making, experts say. Members are supposed to make decisions based on what is best for students, not a partisan political agenda, said Brent Ghan, deputy executive director of the Missouri School Boards' Association.
Ames said she thinks many Parkway residents are simply biased against having a political conservative on the school board. "To say children and education are not my concern is erroneous," she said in an email.
Chris Phillips, a Creve Coeur resident and Parkway parent who is circulating screenshots of Ames' Twitter posts to alert Parkway voters, said he fears Ames' partisan politics would seep into her decision-making on the school board. He pointed out one of Ames' tweets that refers to another tweet about "fighting Islamic terrorism, starvation and disease" while "Democrats are fighting for men to pee in the ladies' room." In the tweet, Ames wrote, "Pretty much sums up my BoE run."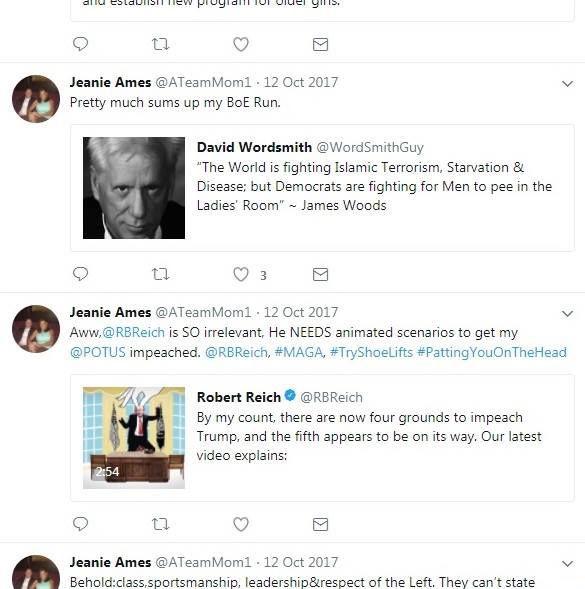 "What concerned me about them is the clear bias that she exhibits in those posts," Phillips said. "I find that very concerning and, obviously, I don't think that a person like that should be able to affect policy decisions for my children, or especially minority children within the district."
A total of five people are running for two spots on the Parkway School Board. The League of Women Voters will hold a board candidate forum from 7-9 p.m. March 12  at Parkway Central Middle School at 471 North Woods Mill Road in Chesterfield. The election is April 3.