ST. CHARLES • Lindenwood University's niche within the region's higher education market depends on reaching commuter students where they live, with multiple campuses set up in all corners of the St. Louis metro area.
But the school recently faced a potential setback to that strategy when it sold its Dardenne Prairie campus for $9.45 million to St. Charles Community College. School leaders say the sale was simply a strategic move aimed at centralizing the nursing program to Lindenwood's main campus.
And yet, the school saw a 4 percent drop in enrollment last fall, and another 4 percent drop this spring.
That's about a $10 million loss in revenue.
It's a string of challenges that university leaders are confronting with a combination of improved student amenities and initiatives to strengthen its nine remaining sites.
Joe Parisi, Lindenwood's vice president for enrollment management, said he wasn't reading too much into the recent loss of students.
What's going on at Lindenwood in terms of enrollment isn't unique to the St. Charles college. An improving economy and a shrinking batch of high school graduates are issues just about every public and private school leader points to as a cause for such a drop.
University officials also say the private school's finances are healthy.
"We are in a better financial position to deal with these challenges," chief financial officer Greg Phelps said.
He points to the decision to donate the Daniel Boone Home and 200 acres of surrounding land last year to St. Charles County as an example of the school's doing well, despite the enrollment concerns. The donation was something the university and county had discussed for years, but it did save about half a million dollars in annual operating expenses and maintenance.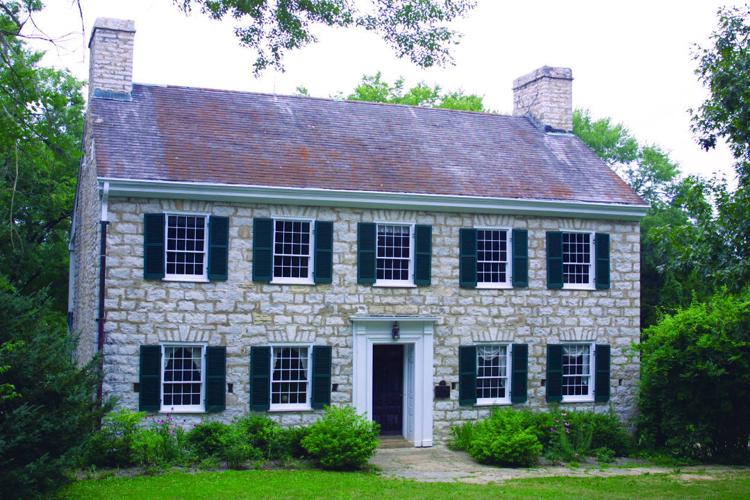 Phelps said the school had no debt and was in a "strong" investment and cash position. Layoffs aren't in the forecast, and the school has no plans to touch its $150 million endowment — 90 percent of which is unrestricted.
"We're able to carry through in this projected revenue shortfall and deal with the situation," he said. "We've always had a history of fiscal responsibility."
That doesn't mean university leaders aren't looking at their options though, Phelps said, including reviewing expenditures, program performance and facility expenses.
Lindenwood is still making investments, according to Phelps, including employee pay raises in the coming budget.
But the university is also addressing areas that leaders hope will succeed in retention of current students and attracting new ones. That includes bringing in national dining and retail brands in campus facilities, such as Starbucks, Chick-fil-A and Barnes & Noble.
Those types of amenities are something prospective students expect, Parisi said.
Combining those attractions, new buildings during the last few years and casting a wider net for recruitment, he hopes to see higher enrollment numbers this fall.
Tuition at Lindenwood is about $16,000 a year for a commuter student, with total costs amounting to $25,400 for a student living on campus.
The sale of the Dardenne Prairie campus, while helpful, was not done in an attempt to fix budget woes from enrollment, Phelps said.
The idea, Parisi said, is to consolidate locations and focus on building a bigger presence in the St. Louis area.
He said the school, which currently has nearly 11,000 full-time students, holds its own in the competitive college market in St. Charles County between the main campus and the one in Wentzville.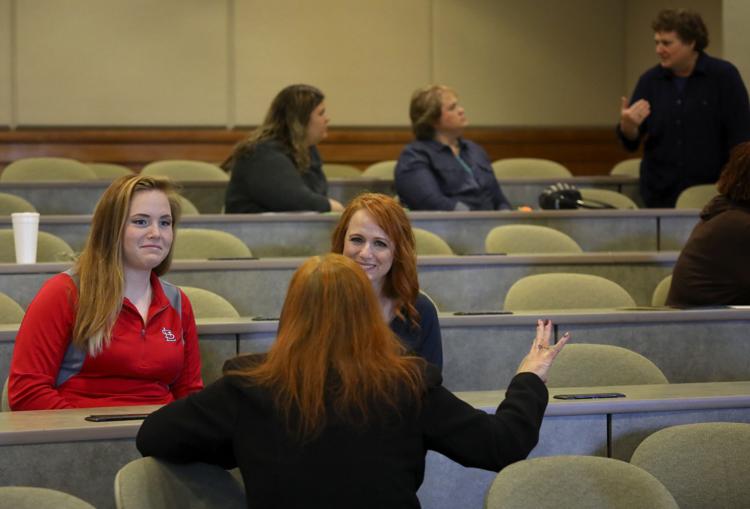 He said the other campuses were also doing well, including the revamped location in the Old Post Office, 815 Olive Street, in downtown St. Louis. Parisi said interest in the location was high since classes started there in the fall, and that could help fuel an enrollment boost.
Parisi said the whole school was contributing to recruitment efforts. In March, three academic schools are hosting preview days for prospective students, and campus inquiries are already projected to surpass the 13,275 they received last fall.
Current admission standards require prospective Lindenwood students to have a 2.5 grade-point average, a 20 on the ACT or a 1020 on the SAT, according to the website. A spokesman said that there were discussions about changes to admission requirements but that nothing had been decided yet.
A business school preview event earlier this month attracted Francis Howell junior Nick Southard to the campus, with his mother, Kathy Gouwens.
"It being a smaller school, and the staff was already trying to engage my son during our visit, that kind of caring component is really special," Gouwens said.
One Lindenwood student at the event offered to take Southard to a rugby game sometime, which Gouwens said her son appreciated.
"That personal touch; a lot of universities don't have that because they're so big," she said.