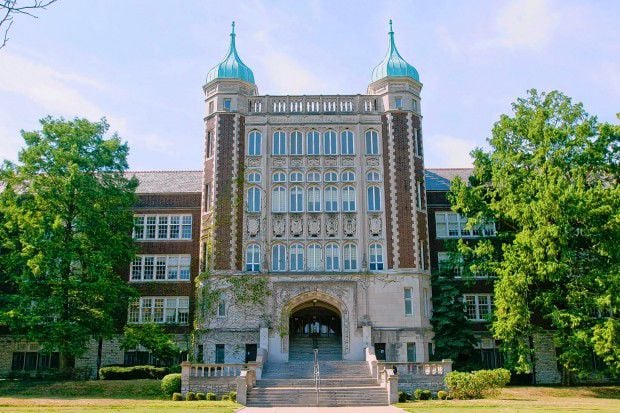 JEFFERSON CITY • The Missouri state school board voted Tuesday to keep St. Louis Public Schools under the leadership of an appointed board for at least three more years.
The unanimous vote — which had been expected — means the Special Administrative Board, or SAB, will have controlled St. Louis schools for more than a decade by the time its fourth term expires in June 2019. The panel was put in place in 2007.
The state board also voted Tuesday to extend for three years the state-appointed board that oversees the Riverview Gardens district.
In both cases, the extensions were to "ensure continued school improvement efforts," said Margie Vandeven, Missouri education commissioner.
But they caused members of the Missouri Board of Education to question at what point these "temporary" governing boards would end. In the case of St. Louis Public Schools, a seven-member elected board has continued its monthly meetings in anticipation of eventually returning to power. The board wrote letters and gave a presentation to two members of the state board last week, hoping to begin such a transition.
"At what point is the SAB not necessary to continue the kind of progress the district is experiencing?" Joe Driskill, a member of the state board from Jefferson City, asked Vandeven on Tuesday. "At what point would you, the department, recommend the SAB go away?"
In Riverview Gardens, keeping the Special Administrative Board is not controversial as it is among some in St. Louis. The elected board in that district no longer exists.
The education department has yet to codify an exit strategy for the appointed boards in either district. State law suggests the Riverview Gardens district "may" return to elected control once the district has been provisionally accredited for two successive years. But the law is silent on St. Louis Public Schools.
"There has to be a plan, a gradual transition," said Maynard Wallace, a state board member from Thornfield. "Let's say that that transition begins when a certain level of operation has occurred. But we definitely have to get it back in the hands of a locally elected board."
The state entered into uncharted territory in 2007 when it gave St. Louis Public Schools an unaccredited rating and stripped its elected board of power. The district had become known for its board theatrics, its dismal academics and poor finances, and its inability to hold onto a superintendent.
The state board replaced the elected board with a three-member panel. Rick Sullivan, Melanie Adams and Richard Gaines were appointed by then-Gov. Matt Blunt, Mayor Francis Slay and Aldermanic President Lewis Reed. The three board members continue to serve.
In the nine years under their leadership, St. Louis Public Schools has become financially stable. It has held onto Kelvin Adams as superintendent, hired in 2008. Its academics also have improved, though slowly. The district is provisionally accredited, but performed within the accredited range last school year.
"There's still a long way to go as a whole for students in this district," Vandeven said.
The state board also requested that the education department develop a transition plan. Such a plan would include criteria that must be met for St. Louis schools to return to a locally elected school board. And it would include how long a transition might take.
"I'd like to see at least fully accredited," said Victor Lenz of St. Louis County, vice president of the state board. "The one thing I don't want to see is a school district get to this point and then fall back. We need everything firmly in place."
Like St. Louis, Riverview Gardens has shown significant gains since an appointed board took over in 2010. Its members, Lynn Beckwith, Mark Tranel and Veronica Morrow-Reel, continue to serve.
"We have walked those halls and there is a much greater sense of order prior to the appointment of this SAB," Vandeven said of Riverview Gardens.
Board president Charlie Shields asked department staff to develop a transition plan this spring and the criteria that would be used to trigger a transition, particularly in the case of St. Louis. Vandeven said it might take several months to develop.
David Jackson, who served on the elected St. Louis school board until 2015, left the board room in Jefferson City pessimistic that such a transition plan would be put together this spring.
It was part of the discussion in 2014, the last time state board moved to keep city schools under appointed control.
"They didn't do it then," Jackson said. "So now here we go again."