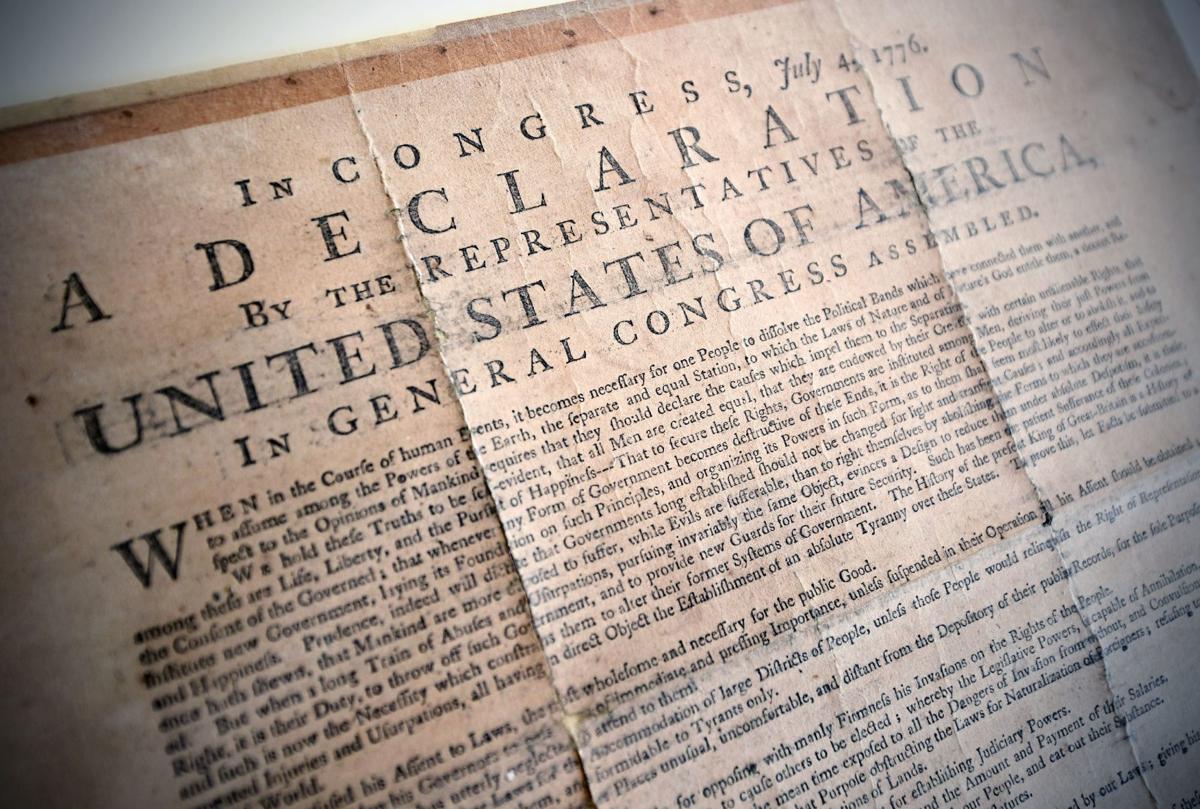 Washington University has received a rare copy of the Declaration of Independence thanks to well-known St. Louis philanthropists.
The John M. Olin Library at the university has one of the last surviving prints of the Declaration of Independence, courtesy of the family of Eric and Evelyn Newman.
After the Second Continental Congress adopted the Declaration of Independence on July 4, 1776, official broadsides, or public announcements, of the document were posted on doors across the colonies. But the framework wouldn't be signed by the Founding Fathers until weeks after.
The document at Washington University was printed by Solomon Southwick for the people of Rhode Island.
The university said the display of the Declaration of Independence would be the centerpiece of a recent effort to revamp the Olin Library. The Newman family foundations have also donated $10 million to aid the university in renovating the school's library.