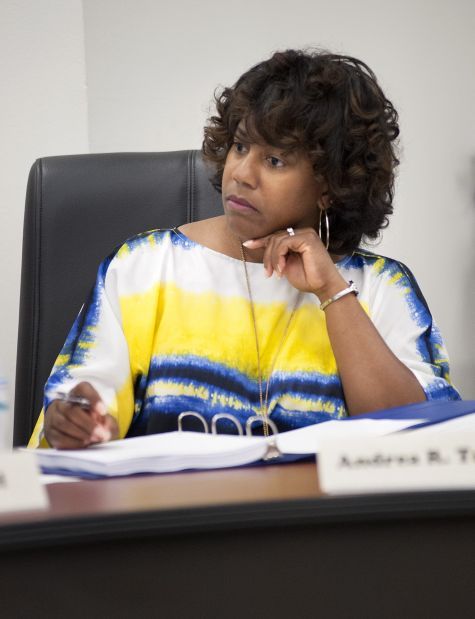 JEFFERSON CITY • Andrea Terhune is resigning as president of the board that governs the Normandy Schools Collaborative, effective July 6.
Missouri Education Commissioner Margie Vandeven told the Missouri Board of Education at its meeting Tuesday that Terhune is leaving the board for personal reasons. Terhune is a former executive at Enterprise Rent-A-Car who is active in Girls Inc. and the Mathews-Dickey Boys' & Girls' Club. 
"I am unable to meet my professional obligations and continue to devote the necessary time and attention to the Normandy Schools Collaborative," Terhune said in a district-issued statement. "This decision was an extremely difficult one to make."
Normandy's Joint Executive Governing Board will have its third president in less than a year since it was created. The first president — Charles Pearson — now works as the district's superintendent. Richard Ryffel, board vice president, will move into the leadership role next month.  
On Tuesday, the state board approved the appointment of the Rev. Cedric Portis to fill the vacancy Pearson left when he took the reins of the district. Portis is a Normandy High School alum and pastor of Third Presbyterian Church in north St. Louis County. 
The Missouri Board of Education now must find a replacement for Terhune. The state board has been overseeing the troubled Normandy school system since July 2014, when it removed the elected board and instated a five-member appointed one.