There was a time when Catholic families sent their children to bustling parish schools wherever they lived, but those days are gone.
Faced with shuttered feeder schools and declining birth and baptism rates, Catholic high schools across the St. Louis area are scrambling to attract new students by running shuttles to outlying areas, airing television and radio ads and offering new merit scholarships. They've bolstered staffing in admissions and marketing to reach more public school and non-Catholic students. They're hoping those efforts paid off by Friday's application deadline for the 2020-2021 school year.
"You can get a great education at so many places in St. Louis," said Katie O'Sullivan, director of communications at Nerinx Hall. "Differentiating yourself in a competitive market, expanding your reach is something everyone is trying to do."
Catholic high school enrollment in the Archdiocese of St. Louis has declined 22% over the last decade. It's not just a local phenomenon — nearly 1,000 schools have closed nationwide since 2009, according to the National Catholic Educational Association.
There are fewer Catholics altogether, about 510,000 in the region, down from a high of 533,542 in 1990. Birth rates are slowing, and the population center is shifting west toward St. Charles County.
In 1948, seven parishes in St. Louis city alone operated high schools. All are long closed. No high schools run by parishes remain in St. Louis County. Now, if parents are committed to a Catholic education, they're probably looking regionally.
"Years ago the whole admissions process in Catholic schools was much more passive," said Alan Carruthers, president of St. Louis University High.
Policy leaders at the National Catholic Educational Association say rising tuition is the largest factor in the enrollment drop. Annual tuition tops $15,000 for many Catholic high schools here and $20,000 for at least three — Priory, Villa Duchesne and Visitation. Most charge more than the $12,000 annual tuition at the University of Missouri.
But administrators say their financial aid budgets have also grown. In the last decade, SLUH has doubled its need-based aid program to $4.2 million, offered to around 40% of students to offset the $17,100 tuition. And for the first time in memory, SLUH will offer merit scholarships next fall of up to $5,000 to boys who perform well on entrance exams.
"We are the last one in the boys' marketplace to institute (the merit scholarships)," Carruthers said. "I don't think it's the answer to the declining birth rate. It's probably us correcting a piece that we haven't had while many other schools have had it in place for years."
The high school south of Forest Park is the largest in the archdiocese, with 966 students. Historically, enrollment has grown as high as 1,100 and at times dipped into the 700s.
In another new program, eighth-graders can now shadow SLUH students for a day, a recruitment strategy common at other high schools. The school also started hosting receptions at students' homes across the region in recent years.
"Education is a very intimate and personal thing," Carruthers said. "This is a big investment, a big pressure and sacrifice for many families to do this. When you can connect with people, that can be a game-changer."
In another effort to expand their reach, SLUH is among a handful of Catholic high schools now offering bus service to St. Charles County. About 10 students make the farthest journey, a 64-mile round trip each day on a shuttle from St. Peters to Cor Jesu in Affton.
The closest feeder school just east on Gravois Road, Seven Holy Founders, was once among the largest elementary schools with 755 students in 1970 but was shuttered in 2012. Now, three of the top five largest Catholic elementary schools are in St. Charles County — St. Joseph in Cottleville, Immaculate Conception of Dardenne and Assumption in O'Fallon. Cor Jesu launched its fee-based shuttle service in 2017, picking up students and dropping them off outside Mid Rivers Mall.
Anastasia Ramig, a senior at Cor Jesu, lives in St. Peters and said driving past many other high schools every day has been worth it. Cor Jesu is the largest  Catholic girls' school with 561 students and boasts a top-ranking average ACT score of 29.
"When I was looking at high schools my biggest factor was strong academics," said Anastasia, 16, who scored a perfect 36 on the ACT and plans to study mechanical engineering in college. "After spending a day at Cor Jesu, everybody was so happy to be there and have this opportunity to learn."
Competition is keen
The regional marketplace has contributed to the competitive atmosphere with schools trying to out-do each other by building new science labs, athletics fields and art studios.
St. Joseph's Academy in Frontenac produced a television commercial for the first time this year "to reach households and families who may not be familiar with (the school) or all-girls education," according to a spokesman. The school plans to open a new science and visual art facility in 2020.
At Nerinx Hall in Webster Groves, girls as young as third grade participate in admissions events. Prospective students are wooed with summer camps, Halloween parties and social outings with current high schoolers.
Sarah Hays, who graduated from Cor Jesu in 1996, said the marketing giveaways have improved since she was visiting high schools. Hays' daughter Nora applied to Cor Jesu for fall of 2020.
"They get shirts and hats and bags, and I think we mostly got pencils," Hays said.
It's not all dire trends for the Catholic high school system in St. Louis. The percentage of local Catholic teenagers attending Catholic high schools has held steady at 31% over the past 45 years, compared with 10% nationwide. And for the first time on record, there have been more students in ninth grade than eighth grade in Catholic schools over the last five years.
That's partly attributed to a rise in non-Catholic attendance in high schools, which has doubled to 22% over the last decade, according to the Archdiocese.
On the flip side, public schools have become stronger competitors, admissions officers said. For city parents, St. Louis Public Schools' Collegiate School of Medicine and Bioscience, for example, opened in 2014 and outperformed every St. Louis County public high school on state tests last year. For Nora Hays, the well-regarded Lindbergh High is her second choice after Cor Jesu.
Some suburban public schools are growing faster than their Catholic counterparts. In the last year, Rockwood School District's four high schools in west St. Louis County grew by 133 students, led by 58 additional students at Marquette High. By comparison, the five Catholic high schools with the highest growth added a total of 111 students, with Cardinal Ritter in St. Louis gaining the most at 35.
In the 1940s, the 1,000-plus girls at Rosati-Kain High in St. Louis attended school in the morning or afternoon shift. Now the school enrolls under 300 students, according to its website.
Notre Dame in south St. Louis County is the only Catholic high school that has increased enrollment each of the past five years. But at 255 students, it is still the fourth-smallest in the region.
In the 1990s, Notre Dame's enrollment peaked between 425 and 450, said Meghan Bohac, president of the school.
"Every feeder school in the Lemay area is closed that historically would have fed into our school," she said.
When Bohac arrived in 2015, enrollment hovered around 200. It's grown through a renewed emphasis on marketing to sell the school's individualized curriculum, scholarships and one-to-one adviser program, among other perks. They were the first girls' school to start an esports program for video gaming competitions. They're attracting more families from Illinois and West County than in the past, she said.
The pressure on high schools builds when enrollment dips under 200 students, considered a benchmark for maintaining a comprehensive campus. Both John F. Kennedy Catholic High School in West County, which closed in 2017, and St. Elizabeth Academy in south St. Louis, which closed in 2013, had fallen below that magic number. Only two high schools in the Archdiocese currently have fewer than 200 students and they're in less populated areas — Valle in Ste. Genevieve and St. Vincent in Perryville.
Overall, the competition to attract families has been positive because it pushes school leaders to improve their academics and modernize their facilities, said Carruthers, the SLUH president.
"People are putting the most important things in their lives in your building — their children," he said.
Photos: Catholic high schools battle to recruit St. Louis students
Nerinx Hall Recruitment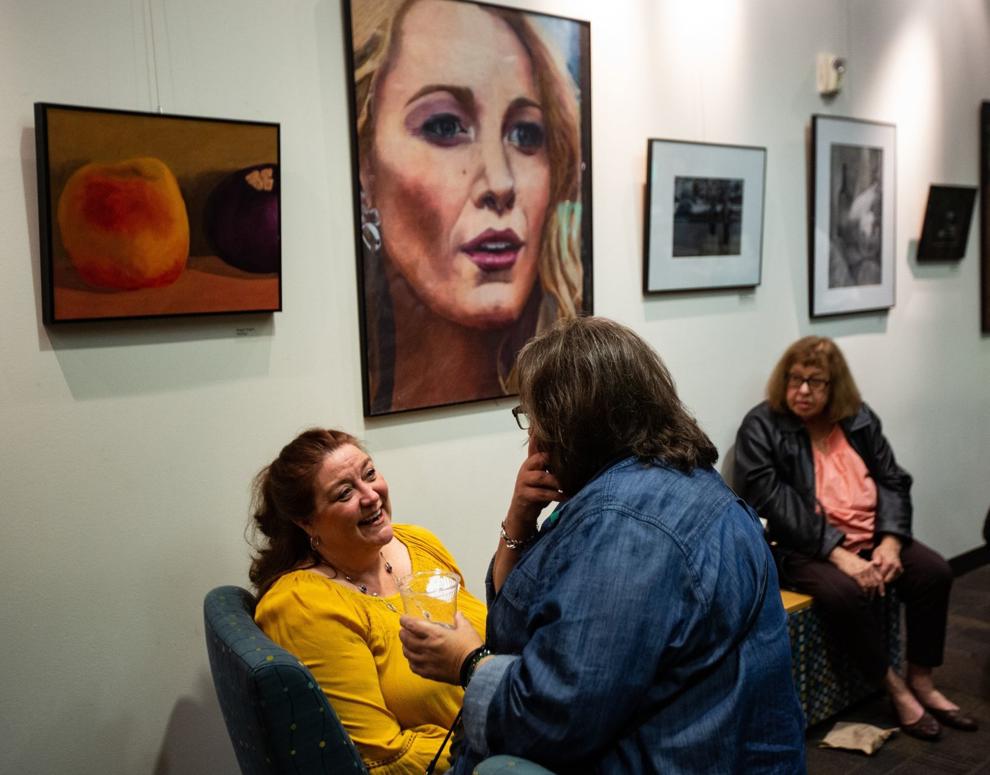 Nerinx Hall Recruitment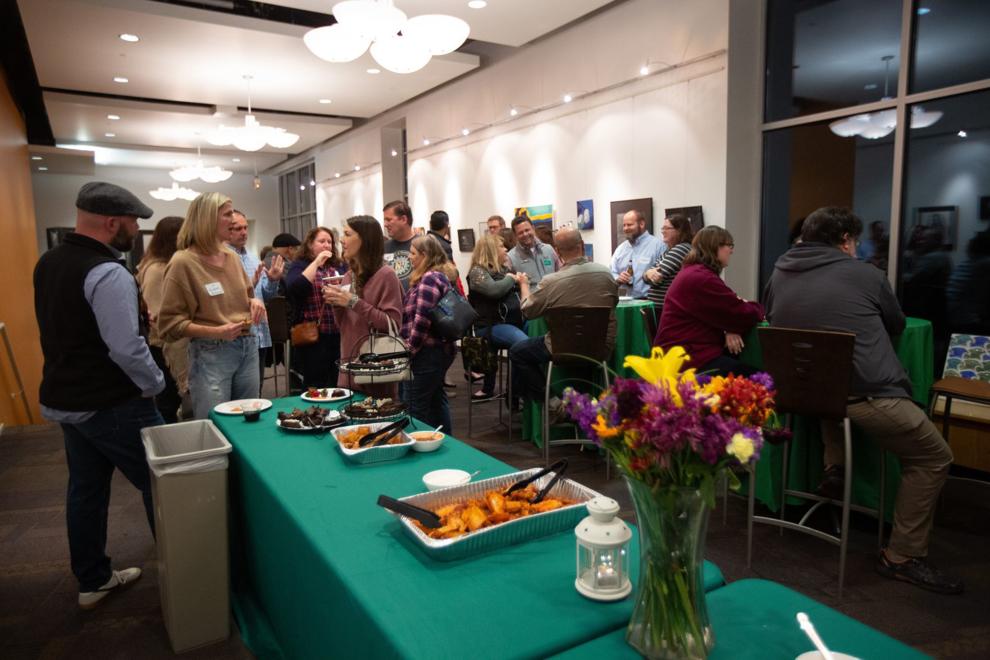 Nerinx Hall Recruitment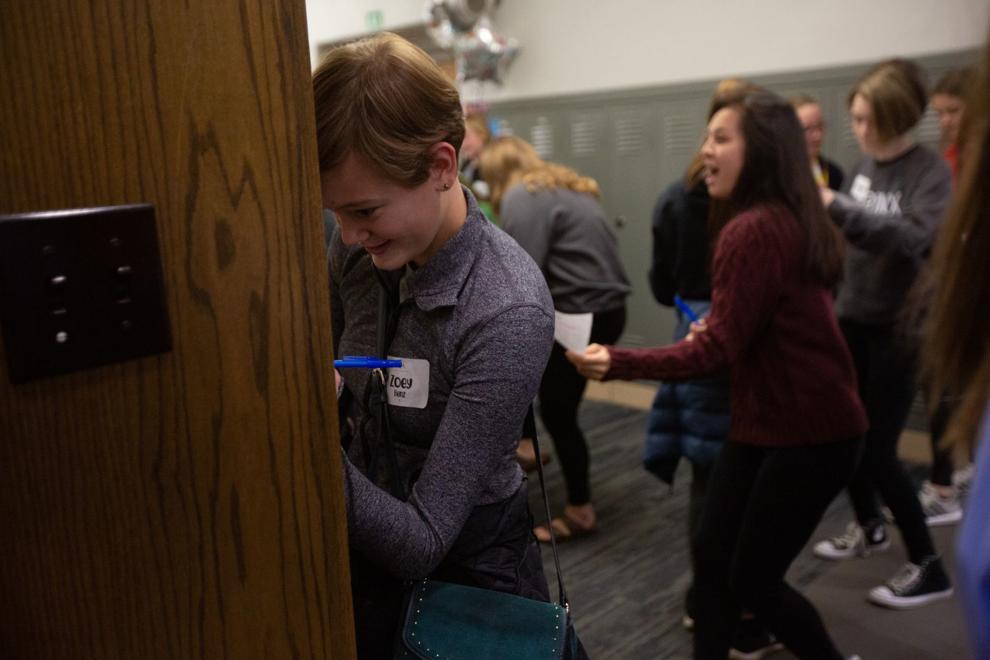 Nerinx Hall Recruitment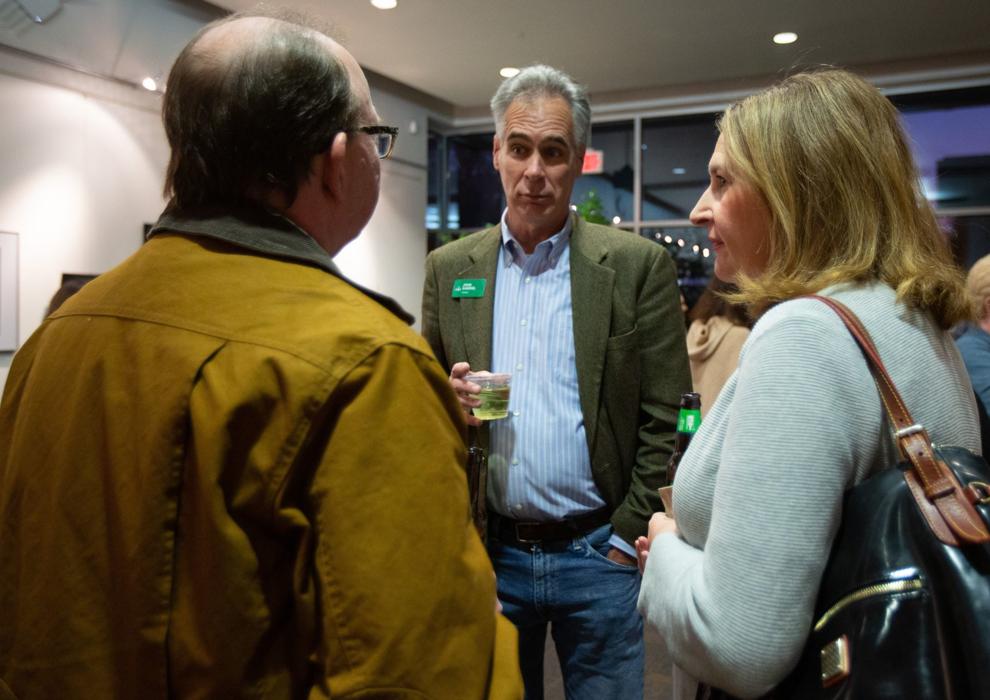 Nerinx Hall Recruitment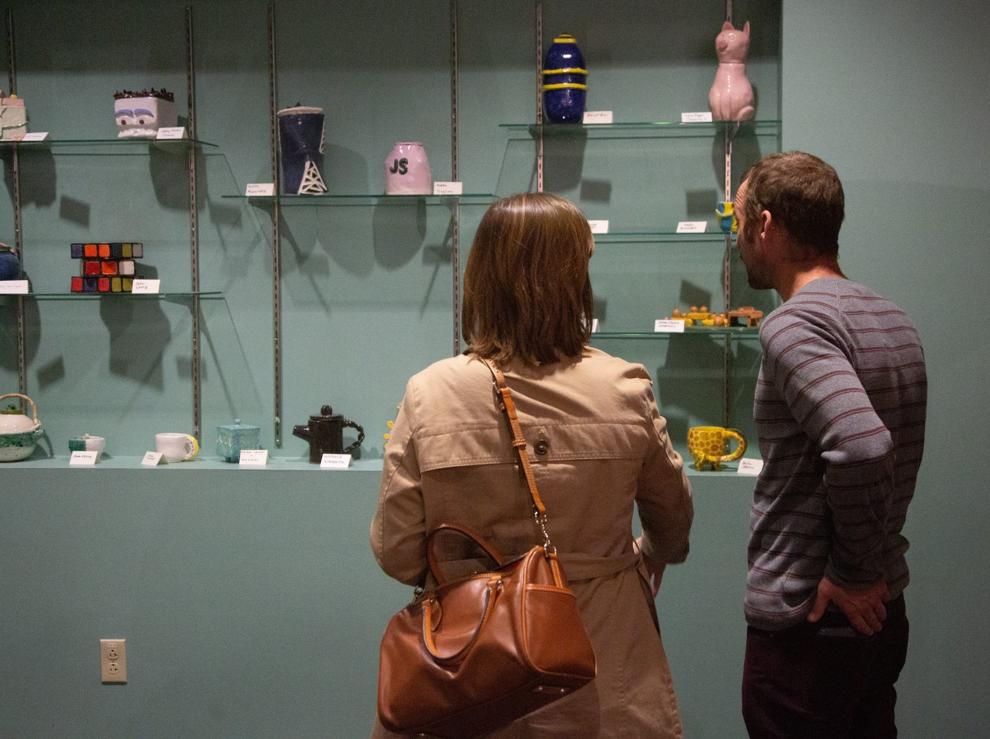 Nerinx Hall Recruitment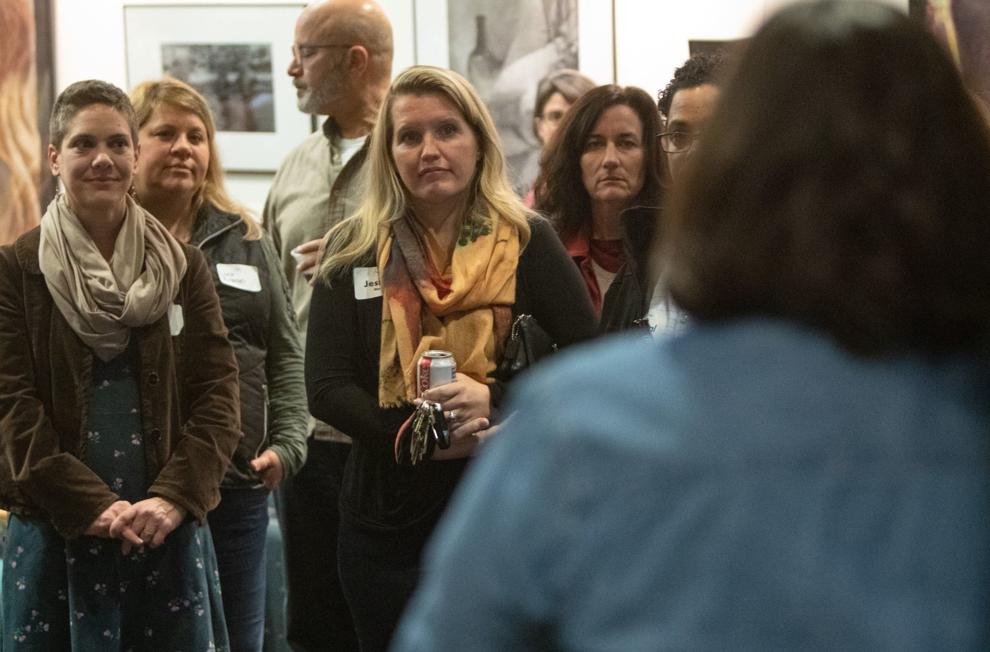 Nerinx Hall Recruitment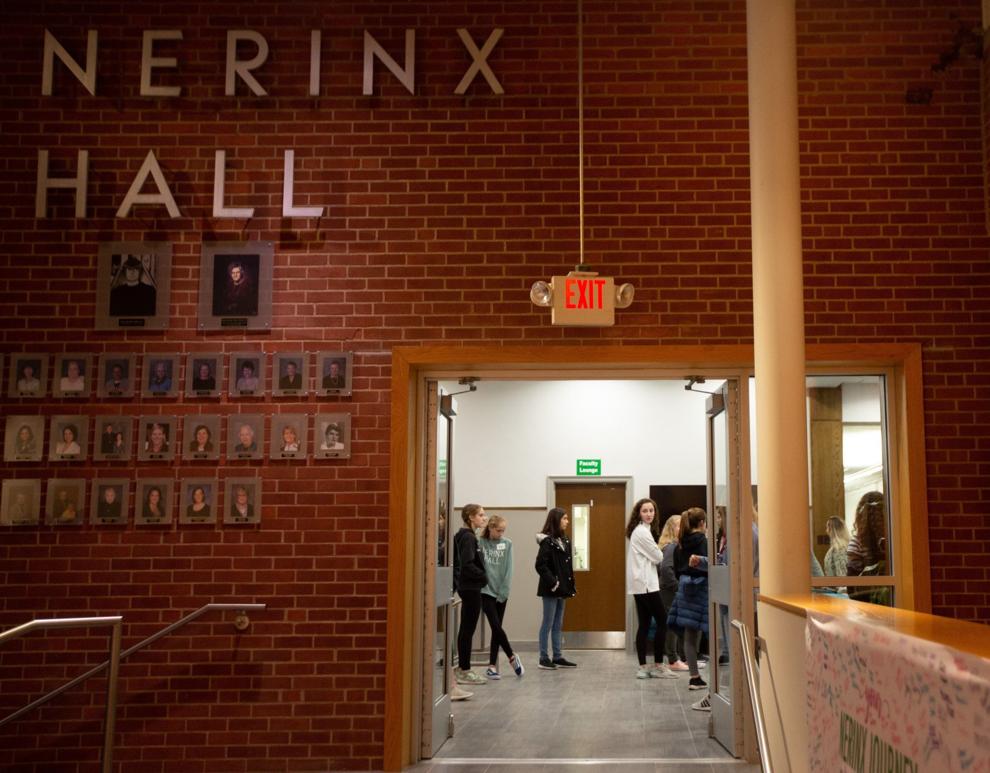 Nerinx Hall Recruitment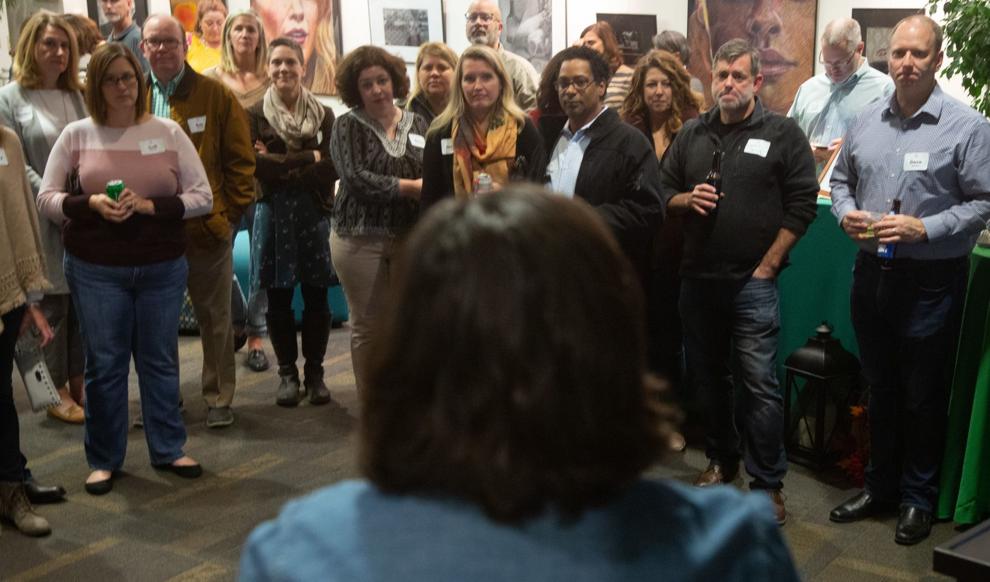 Nerinx Hall Recruitment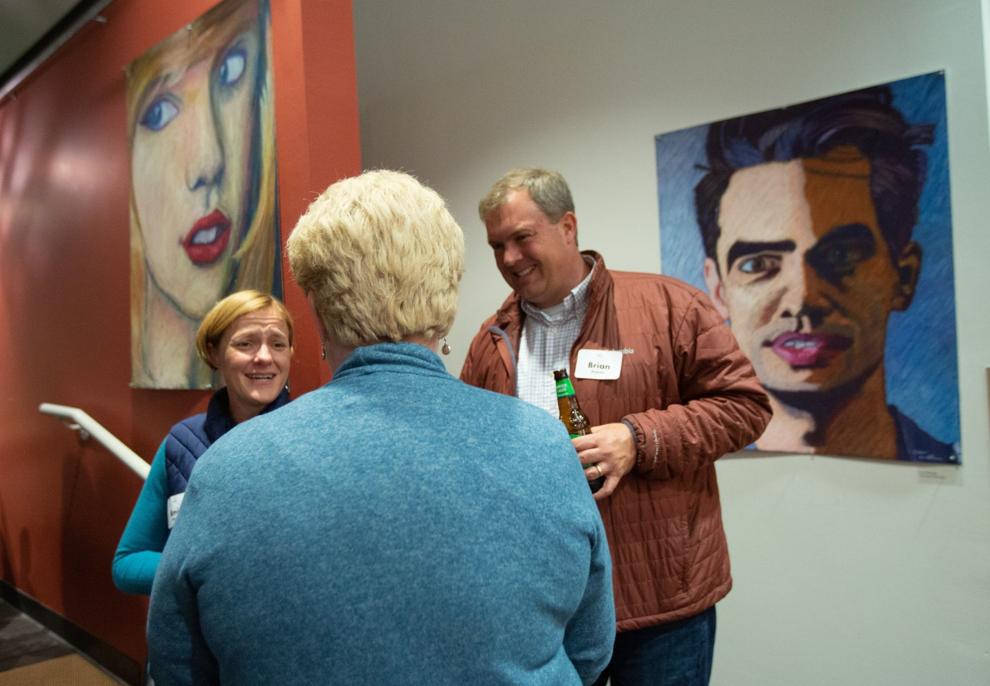 Nerinx Hall Recruitment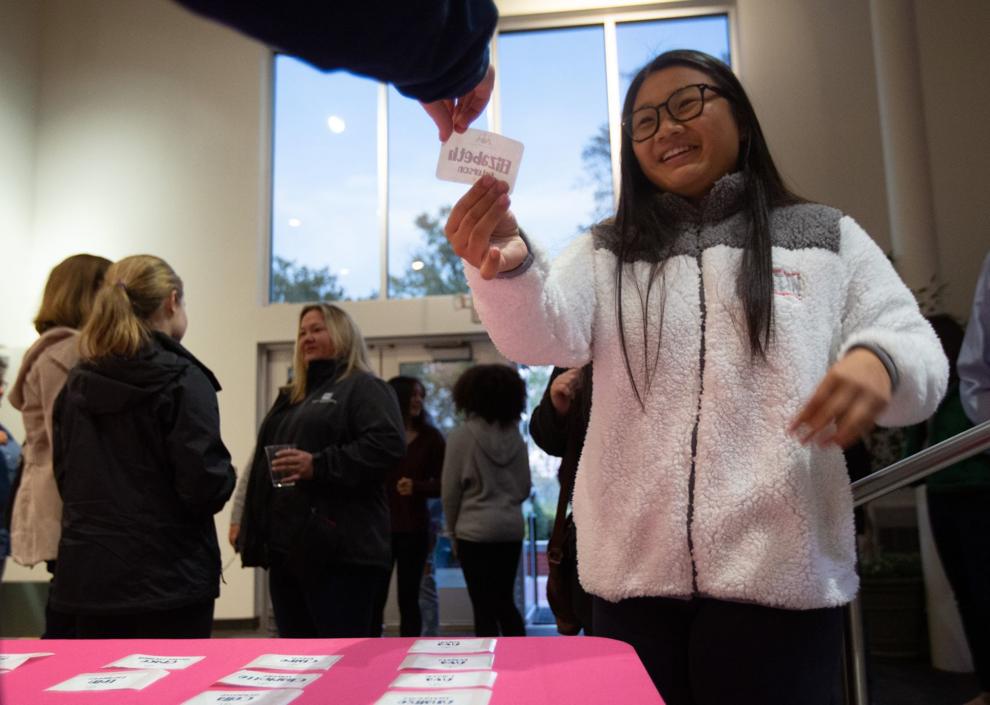 Nerinx Hall Recruitment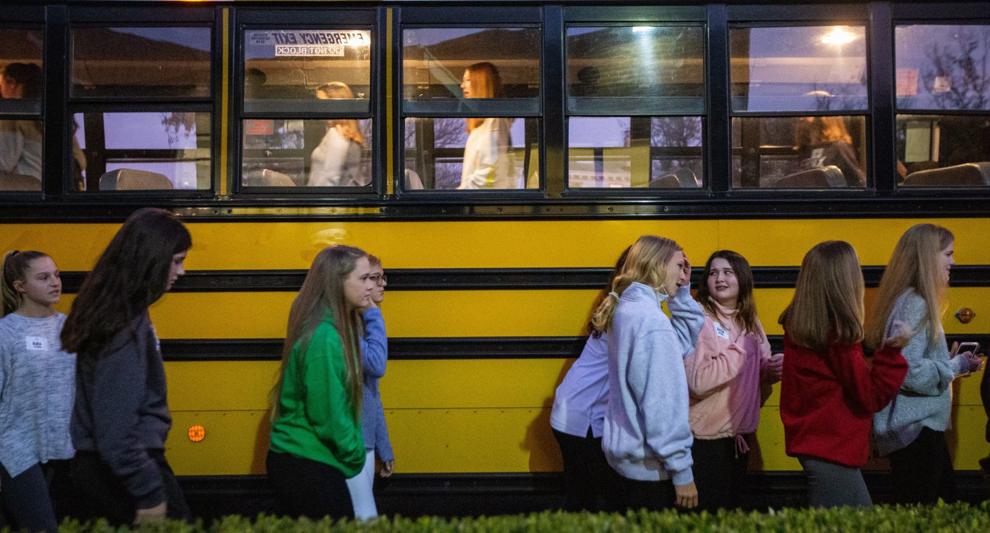 Nerinx Hall Recruitment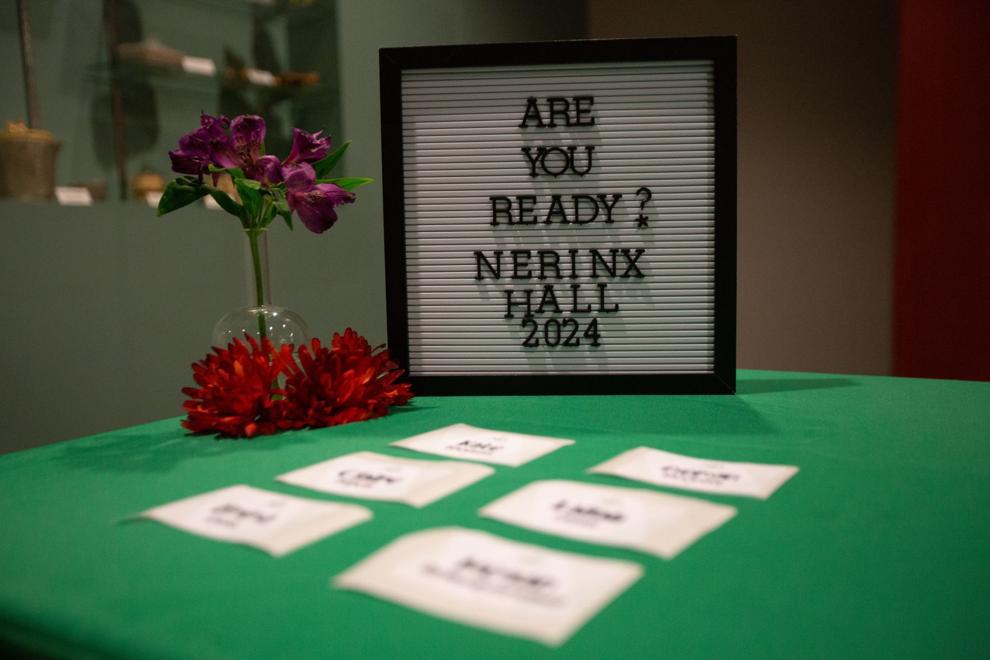 Nerinx Hall Recruitment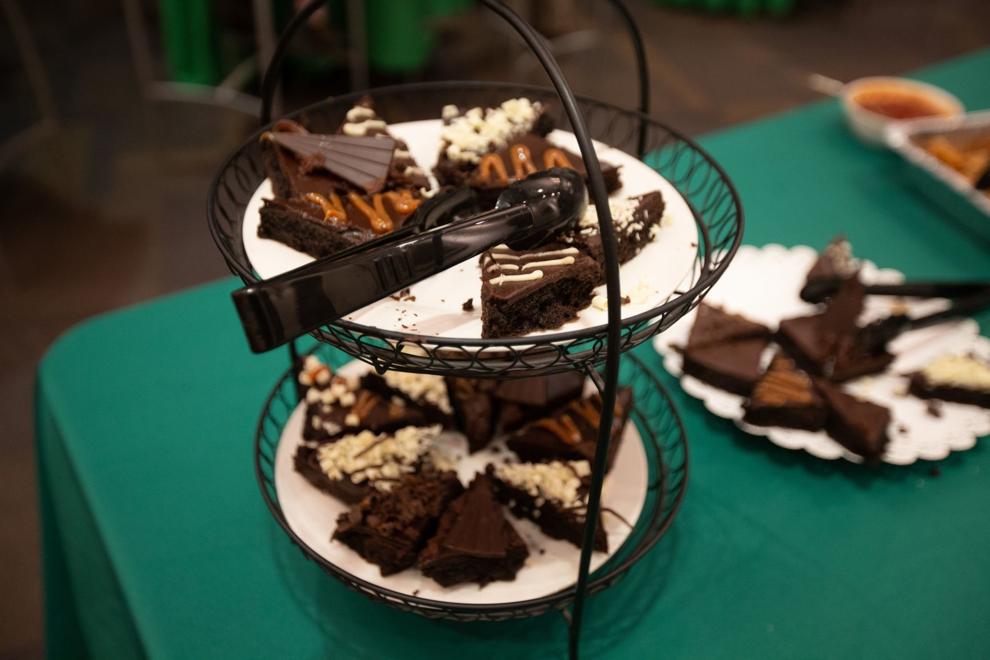 Cor Jesu Shuttle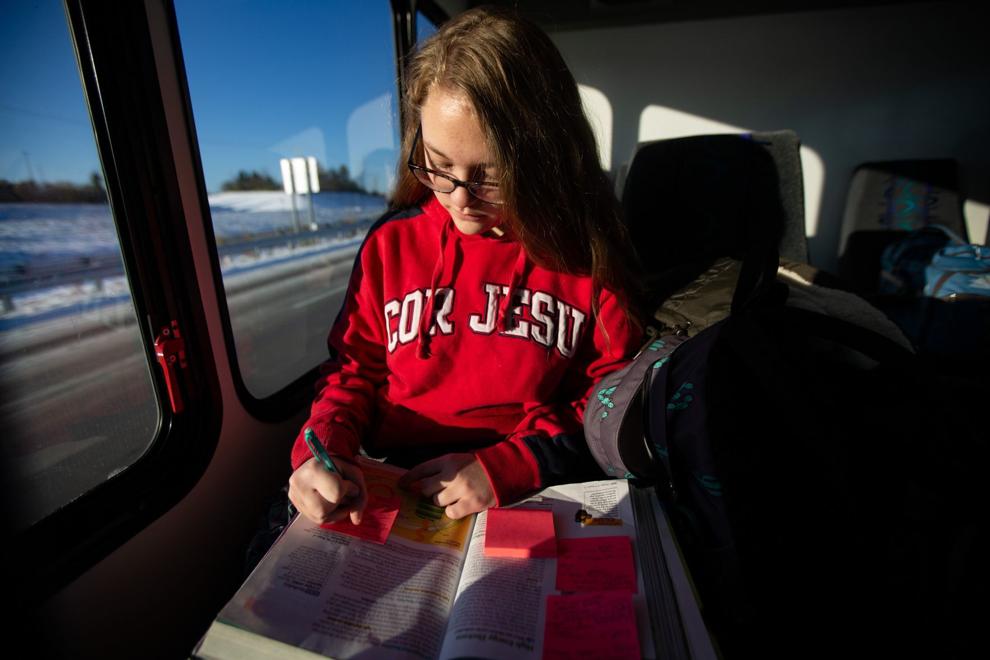 Cor Jesu Shuttle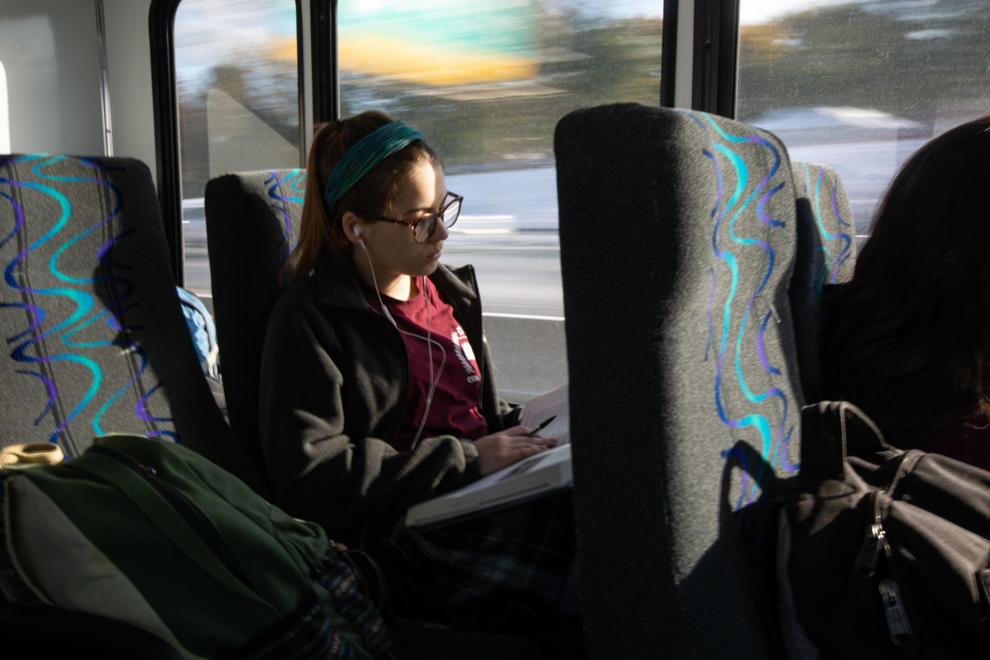 Cor Jesu Shuttle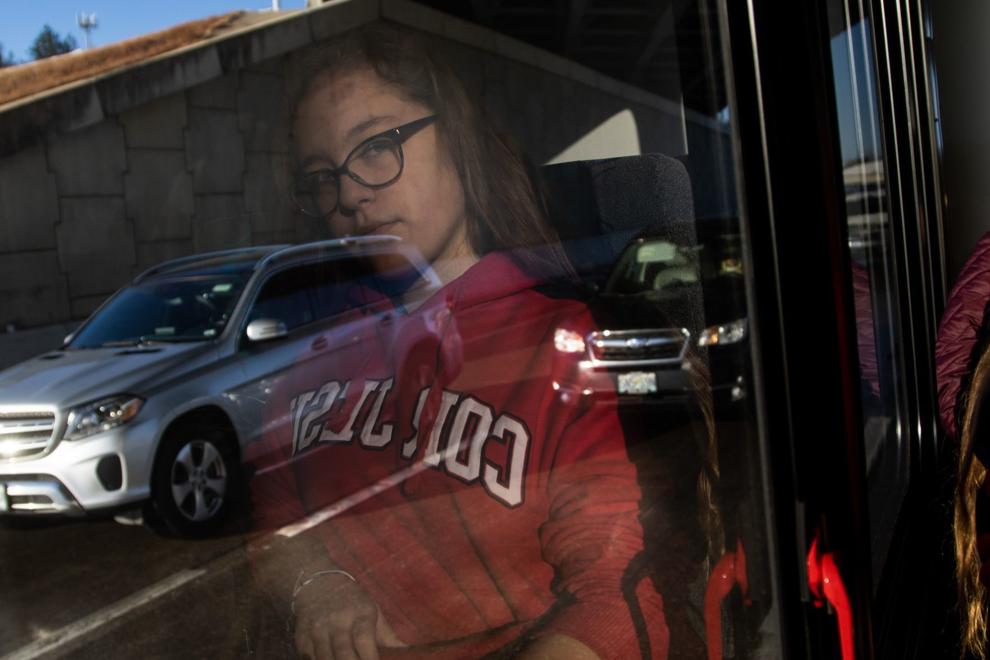 Cor Jesu Shuttle