ST. LOUIS — Clay Elementary School in the Hyde Park neighborhood will shut down this summer, displacing 128 children from the school built for three times as many. One-half mile away, just 89 students attend The Arch Community charter school.
At least two new charter schools plan to open in fall of 2022 to serve the same 63107 ZIP code, with a third trying to launch there two years later.
The neighborhood reflects the trends of the city's declining population and fluctuating school landscape. As the city's school-age population fell to 45,000 from 60,000 over the last decade, the number of district and charter schools rose to 110 from 103.
"There just isn't a coherent, cohesive plan for what education in the city looks like," said Dorothy Rohde Collins, president of the St. Louis School Board. "There's so much money that's pouring in to sustain this fragmentation — buildings and transportation, duplicative services, administrative salaries, marketing, and it's coming at the expense of the kids. What we need to do is reinvest in the schools we have."
The SLPS board will vote Tuesday on a moratorium on new schools in the city — a symbolic move that effectively seeks to stall the growth of charter schools. Any such restriction would have to come from state legislation.
Charter schools receive public funding but are operated by independent, appointed boards. Charter advocates oppose a moratorium and say parents demand more choices for tuition-free schools.
"A moratorium on other public schools will not fix anything in St. Louis Public Schools," said Robbyn Wahby, executive director of the Missouri Charter Public School Commission. "But it will mean fewer options for city parents, forcing more families to flee the city, particularly African American parents. It will guarantee more vacancy in the city."
Wahby predicts 2020 U.S. Census figures will show a "shocking" number of Black families leaving the city over the last decade. Early estimates show Black residents account for the entire loss of population in the city — from 319,294 in 2010 to 300,576 in 2019.
"Putting a stop to any new good schools would only fuel further exodus," Wahby said.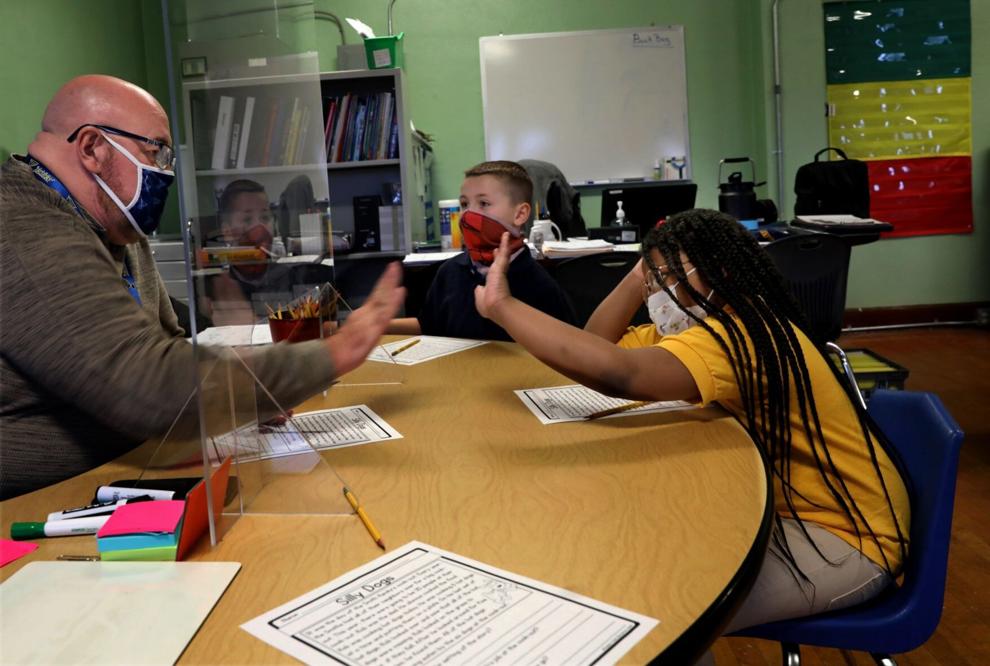 Promise vs. reality
When charter schools first opened in St. Louis 20 years ago, their backers promised innovation and competition that would raise the performance of all public schools. But as a whole, charters have not changed the quality of public education in the city.
The average performance score for charter schools, which includes factors such as attendance, test scores and high school or college preparedness, was 80% in 2018, the most recent figures available. St. Louis Public Schools scored 79%, according to state data.
"Charter schools perform just like public schools. Some of them have been excellent, some of them have failed miserably," said Mike Jones, a former state Board of Education member from St. Louis, at a recent town hall meeting sponsored by the nonprofit 24:1, which opposes the opening of a charter school in Normandy next fall.
"The whole notion of them being a solution across the board for large numbers of children, you can't document that. They confront the same challenges everybody else confronts," Jones said.
Charter schools now enroll close to 12,000 students in St. Louis. The SLPS student population dropped below 20,000 last year, compared with close to 45,000 when the first charters opened.
That 60/40 ratio of district to charter students puts SLPS in a perilous financial position, state school board members told Superintendent Kelvin Adams last month. Under Missouri law, charter schools are funded through a tax revenue formula per student, with the total amount then subtracted from the state's allotment to the home school district.
"It leaves the district with less money to create better outcomes for those children who remain," said Constance Rush, director of advocacy for the Deaconess Foundation, at the town hall.
A matter of choice
Beyond money and test scores and building capacity, parents should be able to choose schools where their children feel safe and loved, said Mauri Scott, whose three grandsons have attended La Salle charter middle school in the Carr Square neighborhood, which enrolls 115 students this year.
Scott said she appreciates the school's science and technology curriculum and that "they treat children like children."
"There is no one-size-fits-all for any child in any school system," Scott said. "I don't think my boys would have thrived as well as they have in another school."
Charters are permitted in St. Louis and Kansas City, plus any school districts that aren't fully accredited and anywhere else in Missouri if the local public school board serves as a sponsor. State law leaves the decisions about opening and closing charter schools to their sponsors, typically a university or the Missouri charter school commission.
"The discussion about opening new schools in the city of St. Louis while other schools are being closed is an important one," said Mallory McGowin, spokeswoman for the Missouri Department of Elementary and Secondary Education. The department "stands ready to help local leaders look at this issue more closely," she added. "That said, there is currently no provision within Missouri statute for DESE or the State Board of Education to deny a charter school application based on need within the local community."
About three-fourths of charter schools are in central and south city, compared with 62% of SLPS buildings.
Charter schools in St. Louis once educated a higher percentage of Black students compared with SLPS but now attract more white families. In 2007, Black students made up close to 90% of charter school enrollment; the figure has dropped to 66%, as SLPS has remained steady at about 80% Black enrollment. The least diverse public schools in the city are Soulard School and Gateway Science Academy, both charter schools where less than one in five students is Black.
Starting in 2019, Superintendent Adams began meeting with some charter school leaders, including from KIPP and Confluence Academies, about partnering in areas like bus transportation or food services. The informal group, known as the St. Louis Schools Collaborative, has also discussed the need for a plan for how many schools the city needs, and their locations.
One group left out of those discussions is the Missouri charter school commission, which is looking to sponsor the six new charter schools in the pipeline for St. Louis and Normandy. Most are supported by The Opportunity Trust, which is funded in part by national grant-maker City Fund. The fund's strategy is to increase the number of schools that are run by private boards or nonprofits instead of traditional school boards.
Leaders of the new group Solidarity with SLPS oppose private influence in government services, from the airport to schools. Mayoral candidates Tishaura Jones and Cara Spencer have signed the group's petition, which includes support for a moratorium on new schools.
"There's a crisis in education in St. Louis if we're closing public schools and opening charter schools," said Ben Conover, a political consultant and co-founder of the group. "If we don't stand up and say we want a strong quality public school system, we'll end up like other cities that have not been successful in fighting this out."
Competing for students
The Arch Community School occupies the former Bethlehem Lutheran School in Hyde Park. While falling to about 120 students marked a death sentence for Clay Elementary up the street, that number is the maximum goal for the charter school.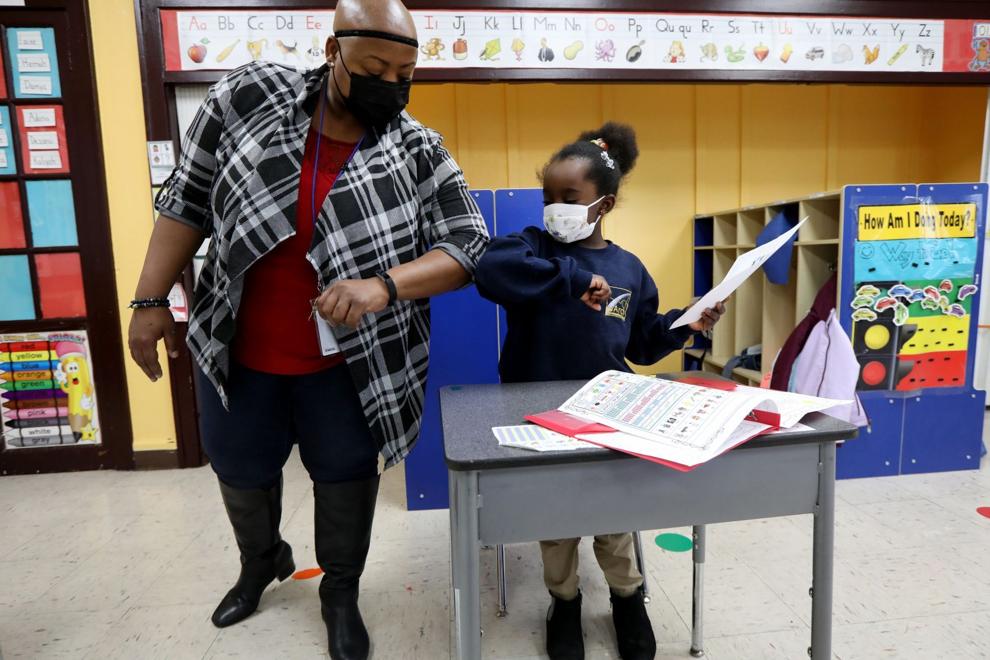 Small class sizes allow for more individualized attention and a family atmosphere, said Tanisha Stanciel, in her first year as the school's principal. Stanciel was in constant touch with every family last fall when school started online, serving as their personal "help desk," she said. Now that two-thirds of students are back in the building, she moves from classroom to classroom all day to check in.
The Arch school will be up for renewal next year from its sponsor, the University of Missouri-St. Louis. In 2019, just 3% of students tested at grade level in English and none in math, about the same as Clay, where 2% tested at grade level in English and 4% in math.
Stanciel and her team plan to recruit students from Clay, with flyers on doors and signs on street corners. A team from SLPS will be encouraging Clay students to transfer to the district's magnet or other neighborhood schools. Every family should have the opportunity to attend a school in their own neighborhood, Stanciel said.
"If families want to come here and we can help them, then we want them," she said. "We have a good product. I'd like to think people come here because they want to be here."
Public school performance
| School | Annual Performance Report |
| --- | --- |
| Lafayette Prep Academy | 100% |
| North Side Community School | 100% |
| Premier Charter School | 100% |
| Gateway Science Academy | 98% |
| St. Louis Language Immersion School | 95% |
| Lift for Life Academy | 86% |
| KIPP: St. Louis | 83% |
| City Garden Montessori | 83% |
| Charter school average | 80% |
| St. Louis Public schools | 79% |
| Confluence Academies | 78% |
| Eagle Prep | 70% |
| Hawthorn Leadership School for Girls | 63% |
| Biome | 60% |
| La Salle | 26% |
Charter Schools expanding in St. Louis
Kindergarteners count to 100 while pretending to be airplanes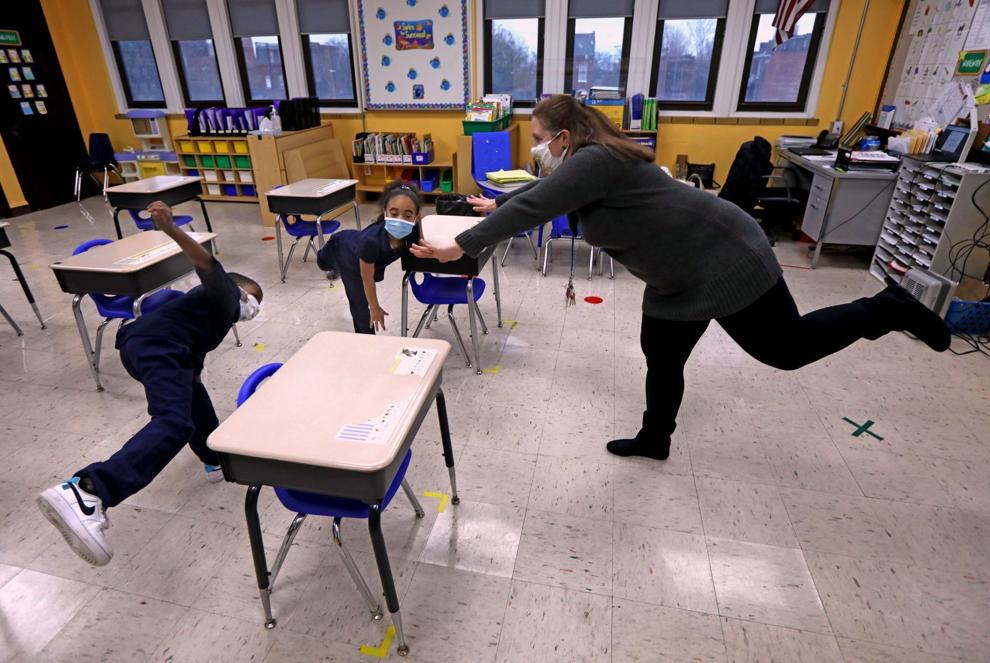 Panthers take Ownership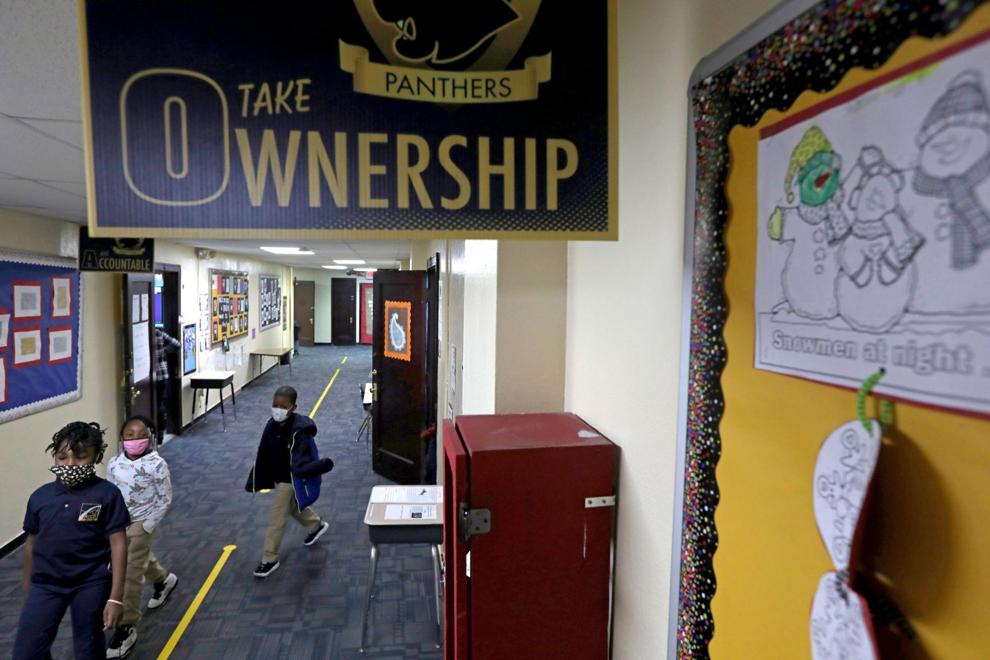 Exterior of Clay Elementary School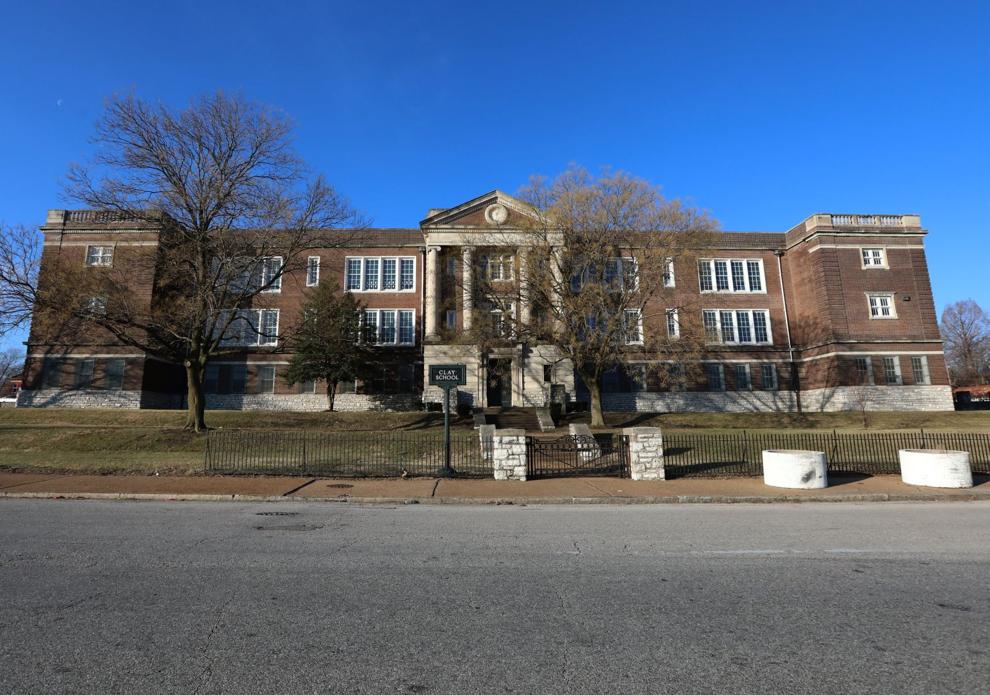 Siblings arrive for school at Clay Elementary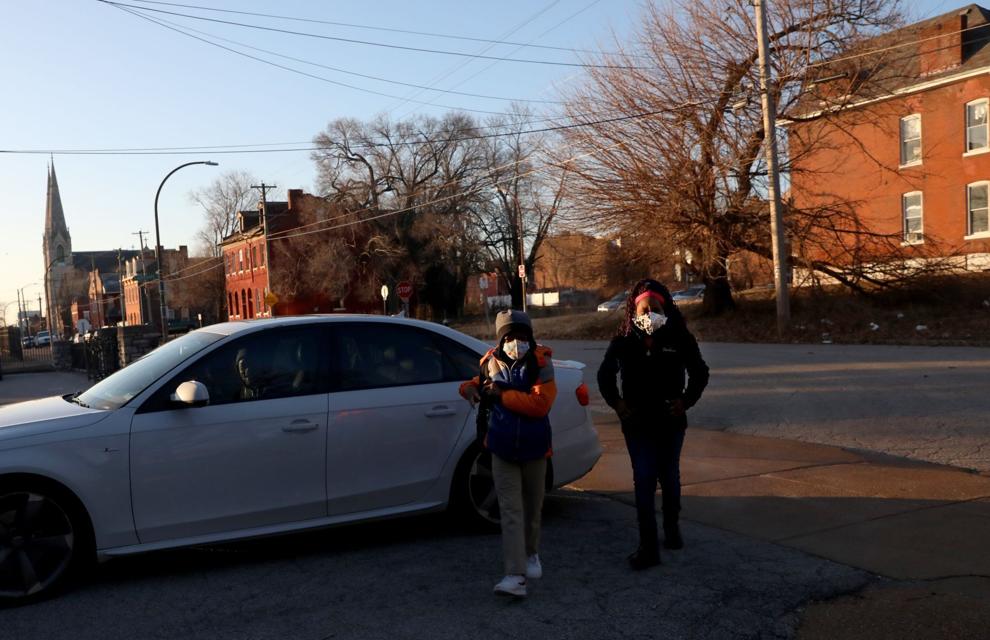 Destiny White leads her siblings into Clay Elementary
Morning math review with 3rd grade teacher Karen Siekerman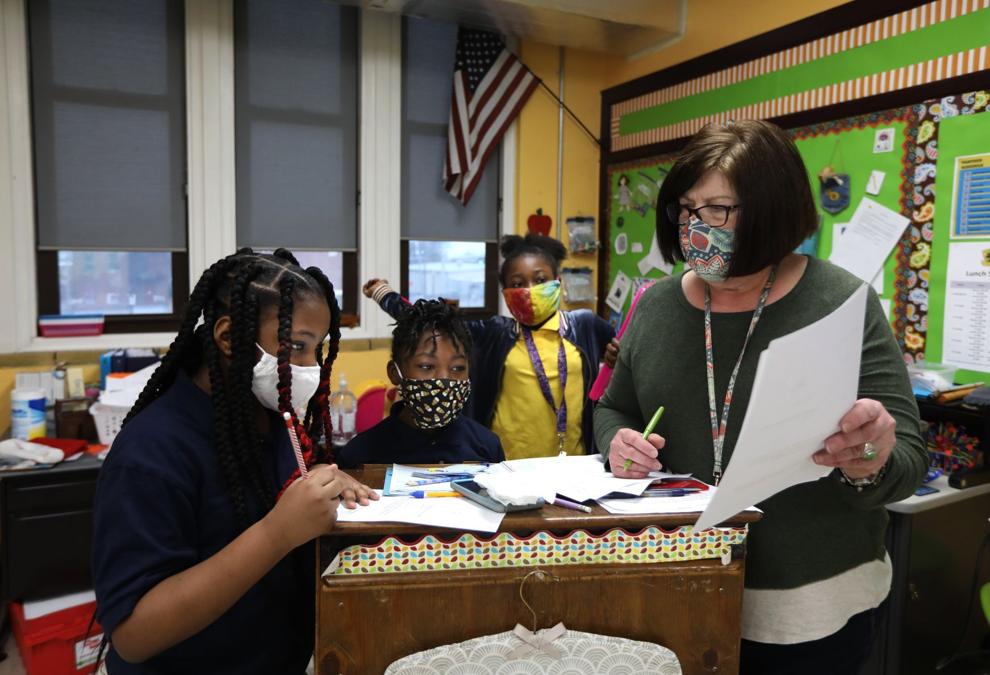 Side-by-side learnign with teacher Karen Siekerman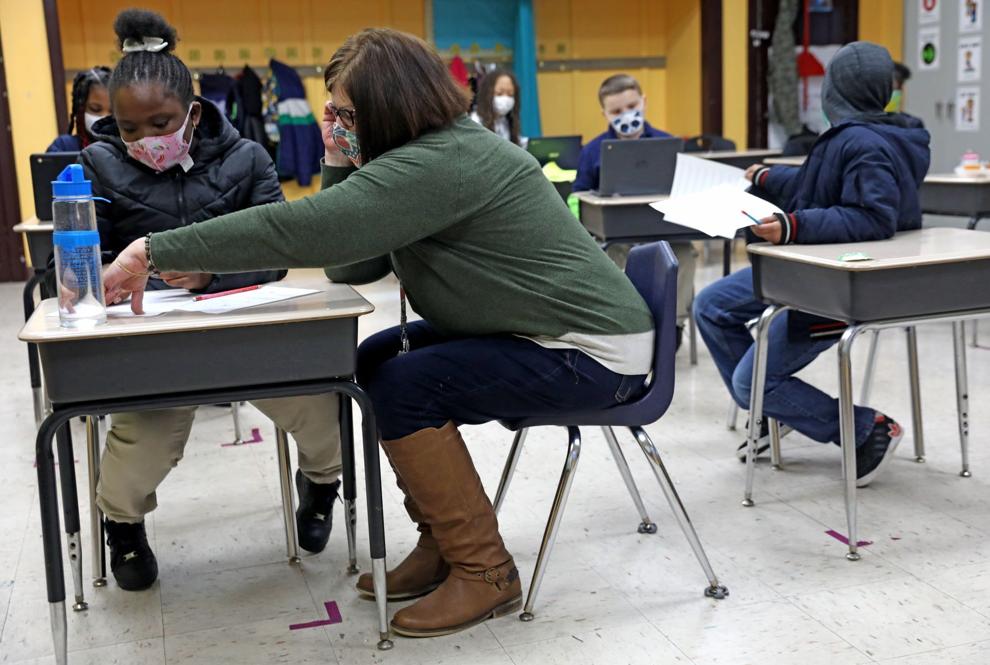 Breakfast with a smile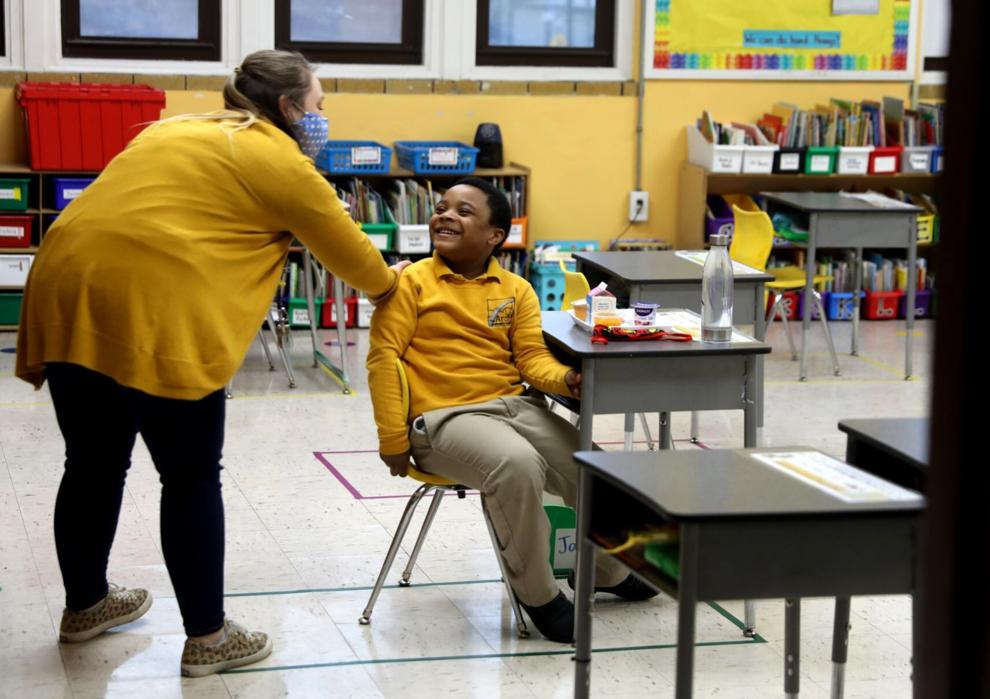 Alphabet learning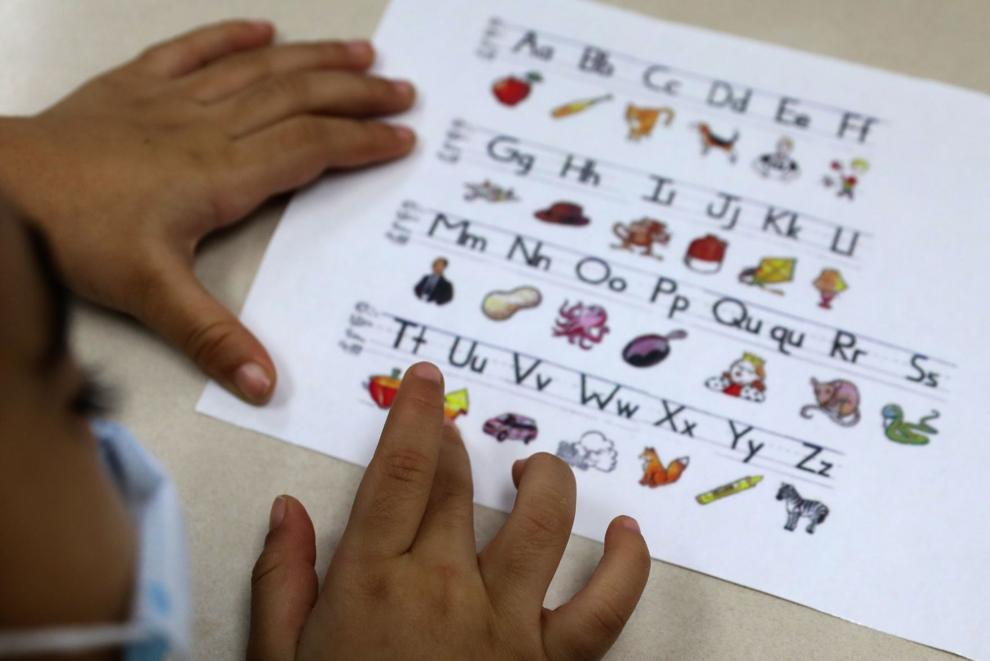 Principal Tanisha Stanciel helps kindergartener Zayion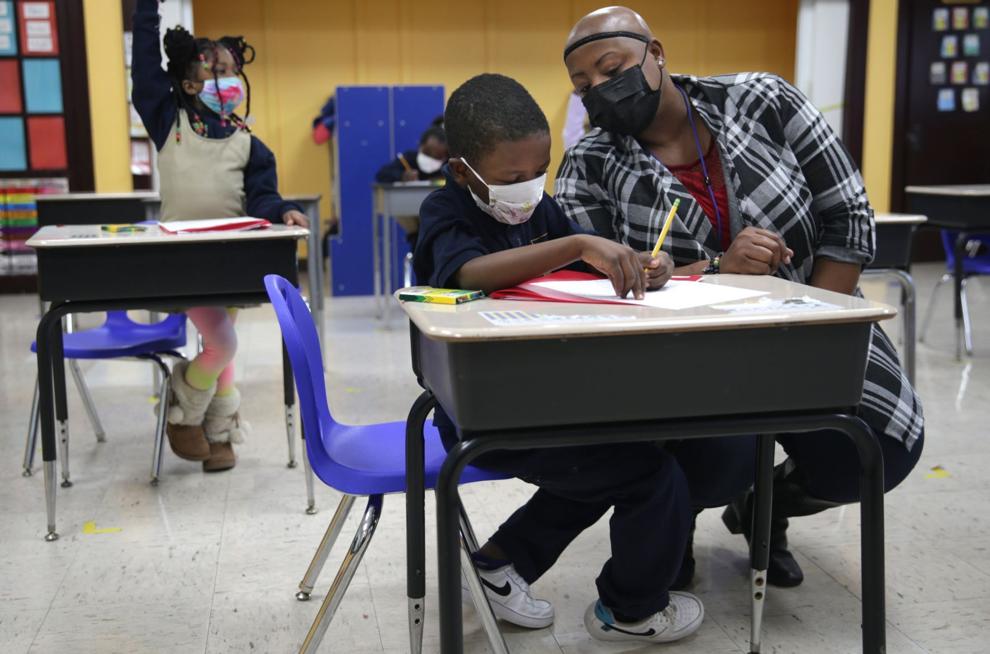 Virtual high-fives for reading success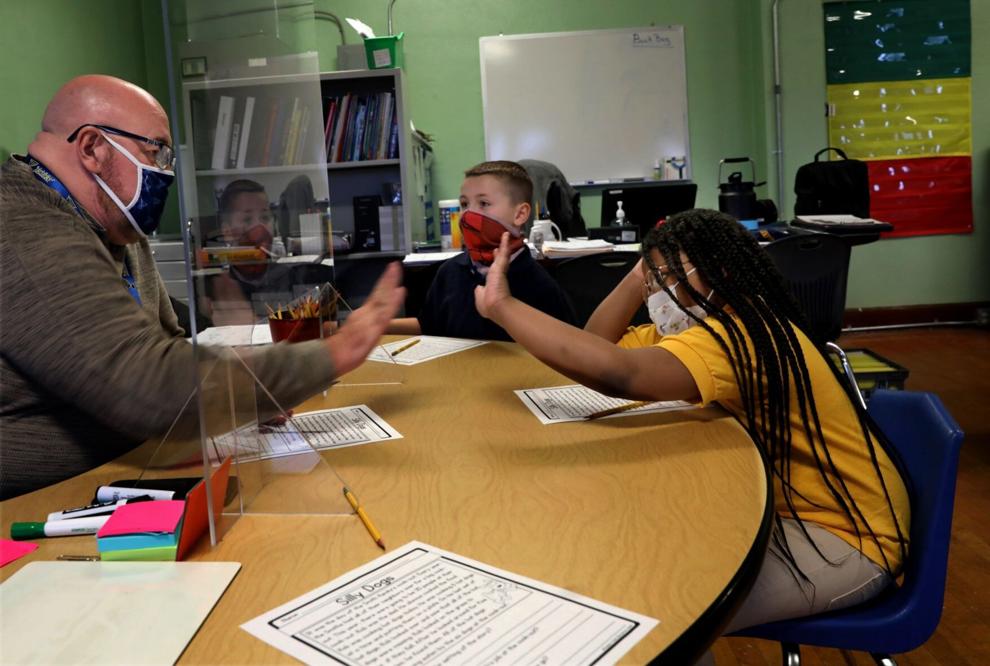 Principal Tanisha Stanciel visits with virtual learner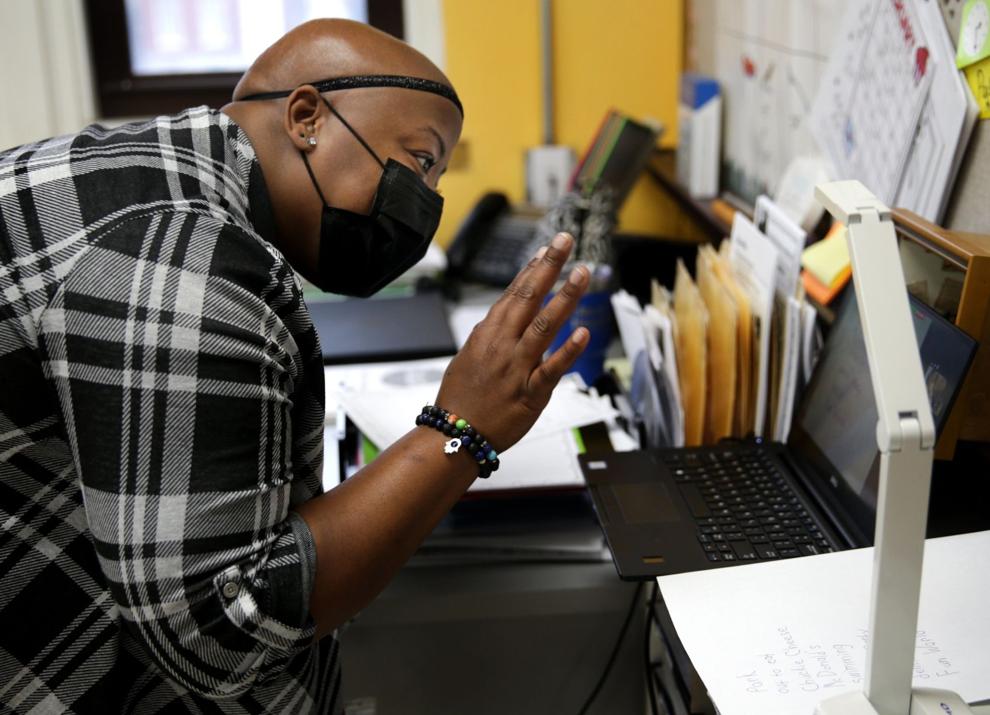 Elbow bumps of praise with Principal Tanisha Stanciel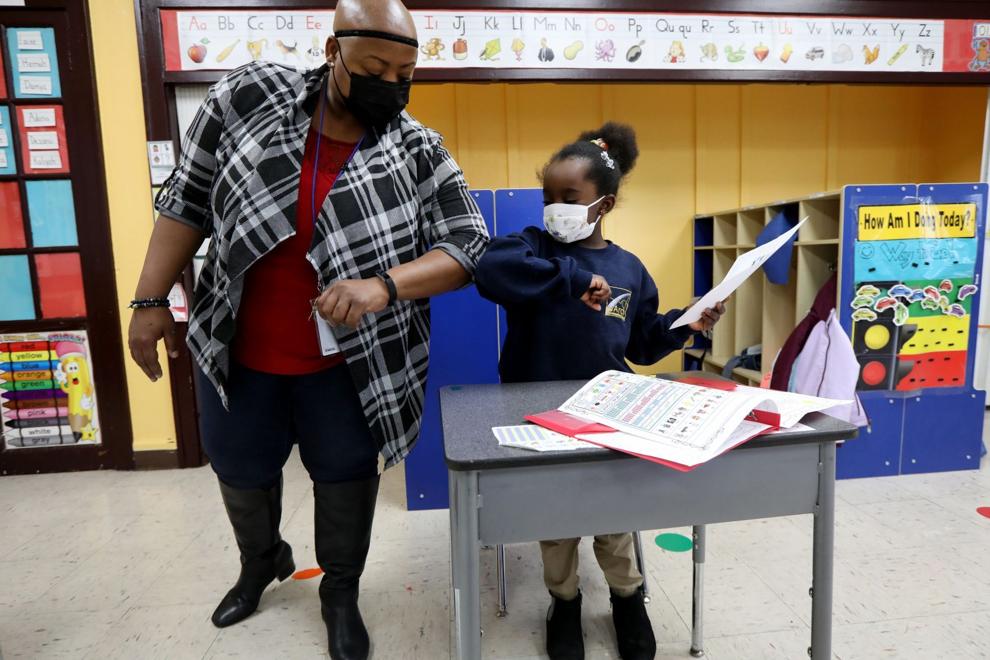 Comfortable learning on the floor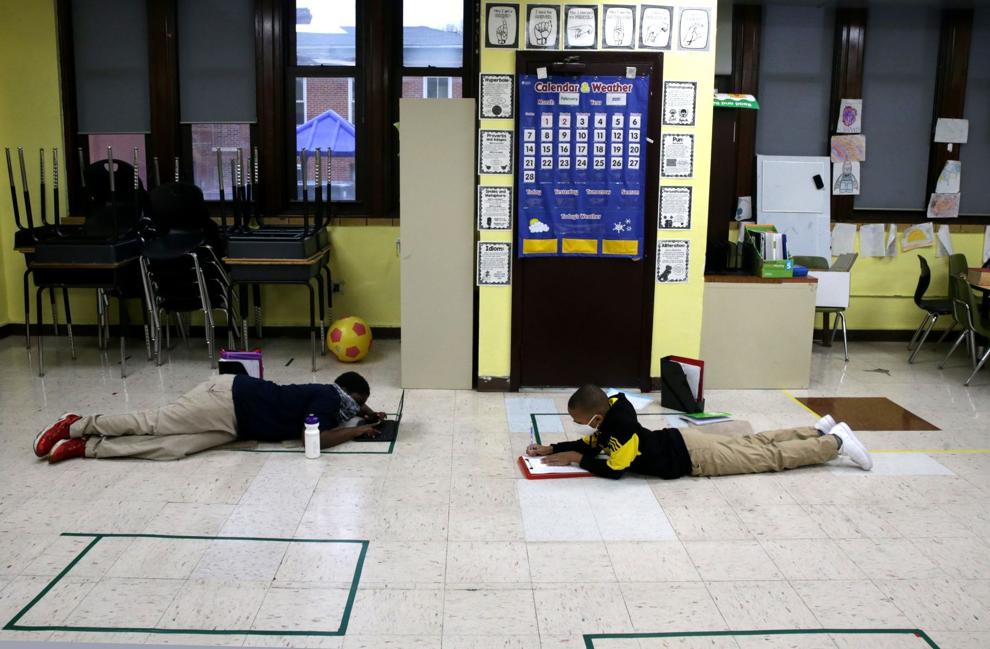 Learning on the floor