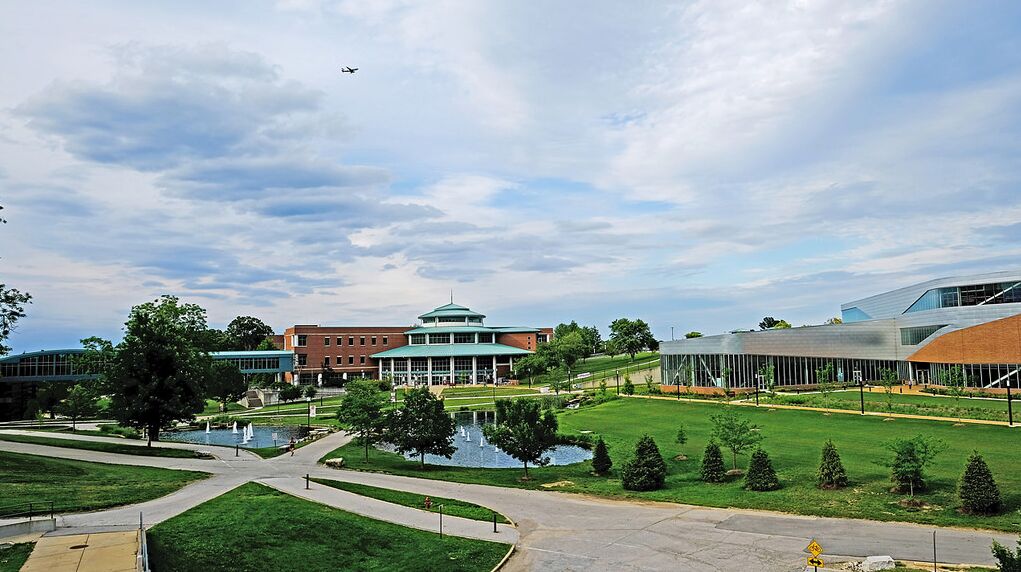 BELLERIVE • An extra week off work in December and a change in the investment time required for a tuition break for dependents are among the perks coming to University of Missouri employees.
Employees across the state will get the week between Christmas Day and New Years Day as paid time off starting this year. Well, most employees. Staff at the university's health system in Columbia aren't included.
That was among the benefit changes the Board of Curators unanimously approved Thursday at its annual meeting on the St. Louis campus. 
Leaders at each campus will have leeway to say which operations and employees are too critical to take that week off. Any employees tapped to work during the holiday week can take compensating time during the year.
UMSL has shut down the campus between the holidays multiple times, though employees have had to use vacation or personal days for that time. Mizzou did the same in 2016, but those were paid days off.
Across the four campuses, the move is projected to save $116,000 to $126,000 because the campuses won't be fully operational.
The curators also approved a change to the tuition benefits for dependents of employees.
Previously, employees had to work five years full time for the university in order for their spouse and dependents to receive a 50 percent reduction in tuition. Starting immediately, the tuition reduction will be available after one year on the job. 
Additional changes to the tuition benefit extend the amount of time students can take classes at a reduced rate if they're a dependent of an employee who dies or retires. 
Previously, a dependent would have one semester to take classes at the reduced cost. Now, the dependent will be able to continue for up to 140 credit hours, which is more than needed to complete a bachelor's degree.
University leaders say this program will help with recruitment.
The board also approved a pool of sorts for staff and some administrators to donate their unused vacation time to other employees who have a greater need for those days.  
Employees can tap the pool of vacation days if they have exhausted paid leave options, are not approved for long-term disability benefits from the university and have experienced a "catastrophic" event.
Maurice Graham, board chairman and St. Louis attorney, said even though the board voted without discussion, there was a lot of analysis before Thursday's vote. 
"This lets our employees know that we're working for innovative ways to provide them with real benefits," Graham said. "And it's a morale booster — no question about it."
The approval comes months after about 500 positions were eliminated across the system to meet a $100 million budget reduction caused by declining state funds an tuition revenue. 
Graham said leaders and the board will look for more "cost efficient" ways to help employees in the future.