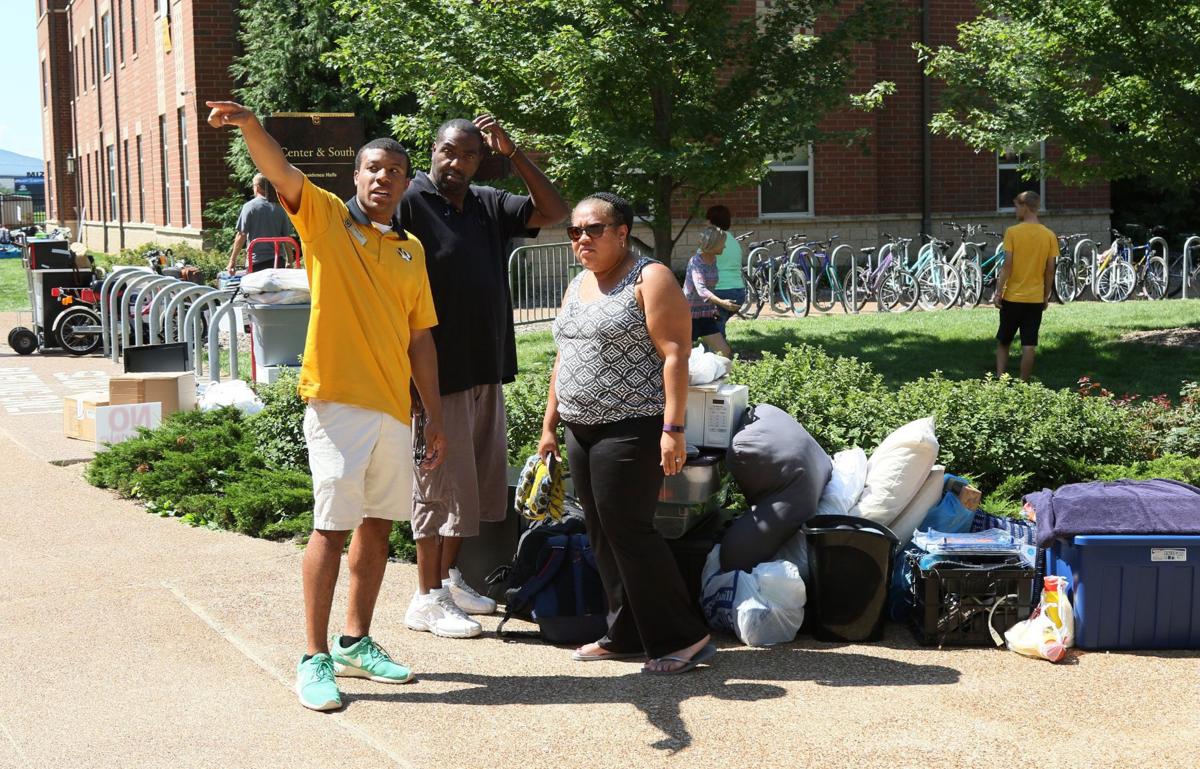 Undergraduate enrollment is down more than 2,100 students, or almost 8 percent, this semester compared to fall 2015, and almost three-quarters of that loss comes from the freshman class.
As of the first day of classes, Mizzou enrolled 4,799 freshmen — the smallest class in almost a decade. That number is down more than 1,600 incoming freshmen from fall 2015.
University officials braced for a smaller freshman class for months following a string of events last fall that brought the campus under national scrutiny. Protests centered largely around matters of race led to deep divisions among the campus and community and to the resignation of the school's top two leaders.
Preliminary data show a 12 percent decline in out-of-state undergraduate students, and a 6 percent decline of in-state undergraduate students compared to fall 2015.
Graduate student enrollment also took a hit of about 7 percent. A falling-out last year between graduate students and administration was another national narrative after the students lost their benefits and voted to unionize.
In a news release Monday, Mizzou officials touted one of the highest retention rates in the Columbia campus' history, along with the highest average ACT scores from the incoming class.
Interim Chancellor Hank Foley also announced a new initiative, the "Mizzou Pride Pledge."
"Our core values are critical elements of our community, but they are only words until we integrate them as values in our individual lives and reflect them in our institutional policies and practices so that they become predominant in everything we do," Foley said in a news release. "It's essential that we all commit to incorporating these values every day in every interaction so that Mizzou is a place where everyone feels welcomed and valued."
Foley also called it "a new day on campus," and highlighted the university's research and fundraising success.
"We're proud that our students returned to Mizzou this year in strong numbers," he said. "Our retention rate indicates that our students believe they can achieve their educational goals here."
Missouri State gains
Missouri State University showed only a slightly smaller incoming freshman group at the start of classes Monday.
Total enrollment, however, is up by 773 students. The university identified transfer students and incoming freshmen as the largest areas of success.
"We've had significant increases in the number of first-time students during the last three years," Missouri State President Clif Smart said in a statement. "As those students return to campus, it has bolstered our total enrollment. We're excited that first-time college student enrollment is mostly steady and we're continuing to increase the number of transfer students."