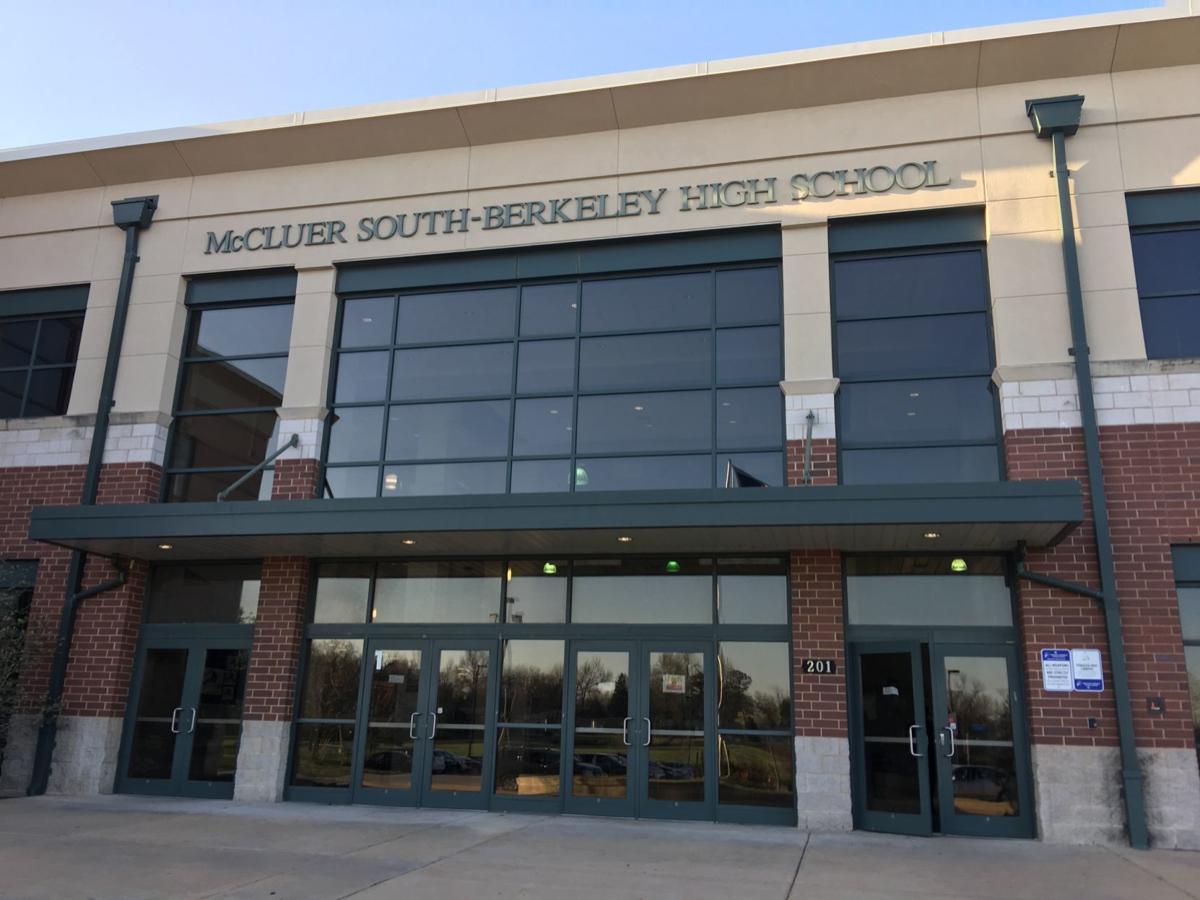 Parents bracing for redistricting in the Ferguson-Florissant School District learned Wednesday which elementary and middle schools might be shuttered ahead of an Oct. 10 school board vote. 
Three proposals for new attendance boundaries proposals were disclosed in April. District leaders provided parents with more details Wednesday night about what schools would stay open and how exactly attendance boundaries would be drawn at a packed community meeting at McCluer High School. 
The meeting followed the conclusion of a survey of all district buildings by MGT of America, a consulting group the district hired to help determine which schools are suitable for use and which need repairs. The majority of school buildings were found to be in good condition, but decisions about school closures depended on a variety of considerations, not just a building's physical condition, said Ed Humble, MGT senior vice president.
The most radical of the proposals, called Option Three, would transform McCluer-South Berkeley High School into a selective-admission academy for science, technology, engineering, art and math, or STEAM, and establish one new comprehensive high school to replace the district's three current ones.
Parents learned Wednesday that the proposal would also shutter Airport and Vogt elementary schools, the Mark Twain alternative school and the district's administrative building. The proposal, if selected by the School Board at its meeting Oct. 10, would require a successful bond issue election in April, Superintendent Joseph Davis said.
More space than students
Ferguson-Florissant leaders say they are redistricting because the buildings are far below capacity and upkeep costs would be better spent on student programs. The district has nearly 4,000 more spaces than it has K-12 students, Humble said.
Though the district retains full state accreditation, its state report card score has fallen into the provisionally accredited range for four of the past five years. Just 21 percent of students scored proficient or better in math and 41 percent in English on last year's state tests.
District leaders say redistricting is a chance for Ferguson-Florissant to be bold and "rethink" education to be equitable for all students, something parents are concerned about with the redistricting effort potentially prioritizing students who would qualify for the STEAM program. 
Most parents expressed support Wednesday night for Option One, which would keep all three high schools open but change their attendance boundaries. A previous version of the plan would have turned McCluer South-Berkeley into the STEAM high school, but district leaders announced a revised plan to keep the building a comprehensive high school and instead turn the historic Vogt Elementary School in Feguson into the STEAM high school. 
Option Two would similarly turn McCluer South-Berkeley into a STEAM high school and redraw boundaries for the two other high schools, leaving Vogt Elementary School to be shuttered. 
Both proposals would also close the district administrative building, Mark Twain alternative school, and Airport elementary school. 
All three proposals would also establish sixth-grade-only schools because students' academic performance drops off at sixth grade — a difficult transition point for many students — and set up early childhood centers for preschool through second grade, while elementary schools would enroll grades three through five.
District leaders say this structure would allow teachers for young students to focus on early development and learning, key to ensuring education equity later. They say Ferguson-Florissant's students who attended preschool always outperformed their peers on state testing.
More than half of the attendees at the meeting who voted in a poll the district took after the presentation chose Option One as the best choice, with only about 5 percent expressing preference for Option Three. More than 20 percent of voters said they needed more information or didn't have a preference.
Closing schools unpopular
Parents expressed frustration with the idea of closing any schools. They say they don't want to see vacant buildings, which could lower their property values. They don't want to lose neighborhood schools, which their children can walk to and where they have close relationships with teachers. They associate school closings with dying communities, and there are memories and relationships tied to schools that they don't want to let go.
District parents in Berkeley in particular voiced their concerns in meetings with district officials, said Ferguson-Florissant spokesman Kevin Hampton. They remember when Berkeley Senior High School was closed in 2003 to make way for an expansion of St. Louis Lambert International Airport.
Their concerns prompted the change to Option One to avoid shuttering Vogt, which was originally a high school, Hampton said. 
"People in the Berkeley community feel like they already lost so much," he said. "They want to see a high school for the community, and with this change we could take a historic building and give it new life as a cutting edge high school."  
Hampton said he understood parents' reluctance to see schools close but that redistricting would be worth the changes. 
"The school buildings are important, but what happens inside the buildings are just as, if not, more important," he said. 
Hampton said that once the school board picks one of the proposals — if it picks any of them — the district could see redistricting changes as early as next school year. The district would then have to find a way to re-purpose or demolish any buildings it ended up closing, he said. 
---
Editor's note: This replaces an earlier version of the story that incorrectly located Vogt Elementary, which is in Ferguson, in the 9th paragraph. It also clarifies the options for possibly opening a STEAM high school in the 9th and 10th paragraphs.