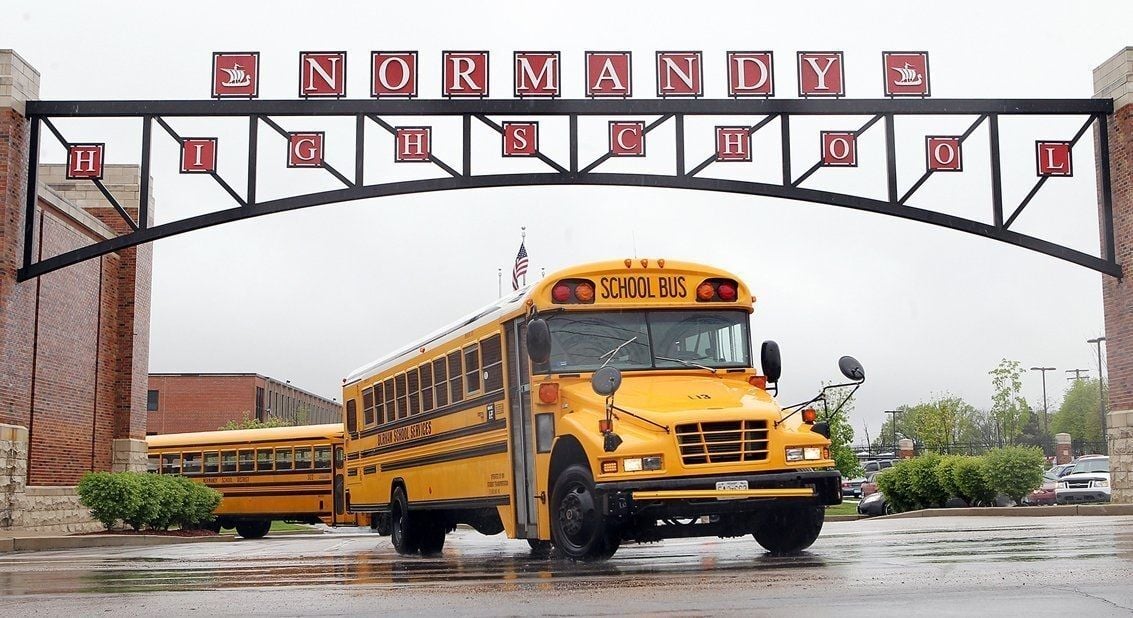 State education leaders reluctantly gave approval Thursday for St. Louis County's first charter school to open next fall in Normandy.
Members of the Missouri school board voted on the charter school's application at a special meeting, after expressing frustration with their lack of power to deny the school as long as it meets state requirements.
"It's a vote without any meaning whatsoever," said board member Peter Herschend.
Herschend and others on the board said they have been troubled by opposition from the Normandy community, including mayors and elected officials in the 24:1 Municipal Partnership who have said the charter school amounts to an experiment on Normandy's children.
"Even with a strong application, I would hate to walk into the unwelcoming mood of the community and try to start a school," said vice president of the board O. Victor Lenz during the meeting in Jefferson City, which was livestreamed. "There's a lot of anger, there's a lot of hesitation, there's a lot of not wanting this school to take place in Normandy."
Pamela Westbrooks-Hodge cast the lone symbolic "no" vote on the charter school, which she said received "legal license to trample on the educational sovereignty of the Black community."
Westbrooks-Hodge, a graduate of Normandy High School and former appointed member of the district's board, warned Townsend that the path for the school will be difficult.
"You will get the approval you came for (but) this is not how this story will end," she said.
Townsend also gave a presentation Monday to the Normandy Schools Collaborative, whose board members were disappointed to be left out of the approval process.
"Your school will extract money from the school district, you do understand that this community is already disenfranchised?" board member Sheila Williams said to Townsend, adding that she should consider that "Black children have become the modern day cotton that's being harvested for taxpayer dollars."
Charter schools receive public funding but are operated by independent boards. Under state law, charter schools can open in St. Louis, Kansas City and in other school districts that persistently fail to meet accreditation standards.
Enrollment fell by 316 students this year to a total of 2,770. The district is now considering a plan to close or consolidate schools because of the low enrollment.
Families in Normandy deserve a choice in public schools now, Townsend said, after decades of low performance. Her goal is "to try to effect change where it is most needed," with a personalized learning approach focused on leadership development. She said she is open to collaborating with the district and acknowledged that she could have been more engaged with community leaders, but that outreach was difficult during the pandemic.
"If we can create a school community where we are in a partnership with families and students themselves, that is essentially what I am committed to and focused on," she said Monday.
The charter school will be the second planned to open next fall, along with Atlas in St. Louis. Both schools have been funded by The Opportunity Trust, which has led a new wave of charter schools even as St. Louis Public Schools seeks to close 11 schools because of declining enrollment.
North County Innovative High School is also in the works for Normandy for fall 2022. Four other charter schools filed applications this week for 2022 — Ali Academy, Muse STEAM Service Academy, We LEAD Academy and Gateway Academy of Geospatial Science and Technology, all in St. Louis.
City Garden Montessori charter school won approval Thursday from a city panel for federal tax credits that school leaders say will help the charter school expand into a building at 4209 Folsom Avenue, near its existing campus on Tower Grove Avenue.
The $6 million in federal New Markets Tax Credits allocated to the school by the St. Louis Development Corp. will help it finance the $16 million renovation of a 53,000-square-foot building, more than doubling the school's space. The school also plans to more than double its enrollment, to 750 students.
Jacob Barker of the Post-Dispatch contributed to this report.