Katherine Adams joined the Boy Scouts on the first day the organization opened to girls two years ago. After watching her three brothers' scouting adventures, she couldn't wait to join in.
"You could go camping in actual tents," she said. "I got to do a lot more navigation, rock climbing, welding, rappelling. It focuses a lot more on leadership and outdoor skills."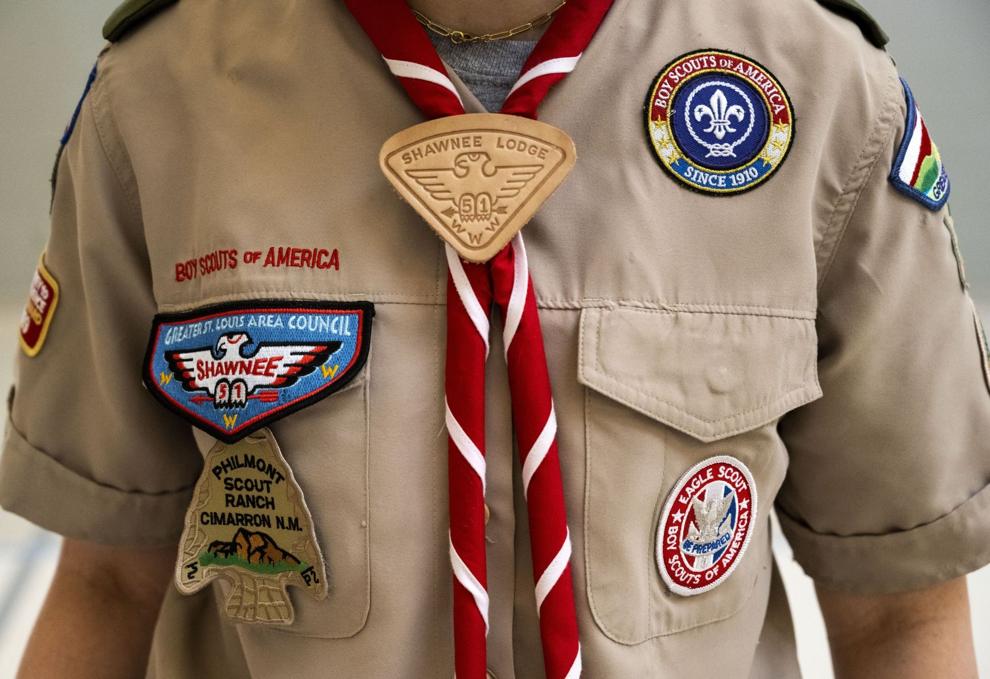 Katherine, 16, is among nearly 1,000 girls and young women in this month's inaugural class of female Eagle Scouts, including 11 from the Greater St. Louis Area Council. It's a major milestone for women, given the hallowed stature of a rank that has been attained by future astronauts, admirals, U.S. senators and other luminaries. About 6% of all scouts attain Eagle rank — roughly 2.5 million since the award's creation in 1911, a year after the Boy Scouts of America was founded.
Boy Scouts had offered co-ed programs for decades but only started accepting girls as Cub Scouts in 2018; older girls were admitted into the flagship scouting program in 2019. Nationwide, more than 140,000 girls have joined the group now known as Scouts BSA.
"This is a powerful moment for these young women, for all Eagle Scouts, and for our nation," said Jenn Hancock, the BSA's national chair for programs. "People recognize Eagle Scouts as individuals of the highest caliber, and for the first time, that title isn't limited by gender."
The girls needed to earn a minimum of 21 badges in the last two years to attain Eagle rank, in subjects ranging from welding to white-water rafting and first aid, along with completing a community service project.
Katherine, a junior at Lindbergh High, built a cabinet for the classroom of her middle school history teacher who collects World War II memorabilia. Sisters Ceri and Paige Brush also completed Eagle projects for their schools.
Ceri, 17, helped build an indoor dog kennel for Edge, an emotional-support service dog at Rosati-Kain High School. Paige, 16, worked on the construction of four large benches to surround the garden at Nerinx Hall. The sisters said it was especially important that their projects are now enshrined at the all-girls schools.
"Nerinx prides itself on being a place where our students are empowered to do anything," said Katie O'Sullivan, director of communications. "The beautiful benches Paige created for our campus stand as a reminder that girls can do anything."
While he and his son are also Eagle Scouts, Brush said he initially had reservations about girls joining the Boy Scouts.
"Now watching them do it, I've seen them grow like you would not believe," Brush said. "It's been very eye-opening to see what the girls are capable of. It's very exciting to say all my Scouts are Eagle Scouts."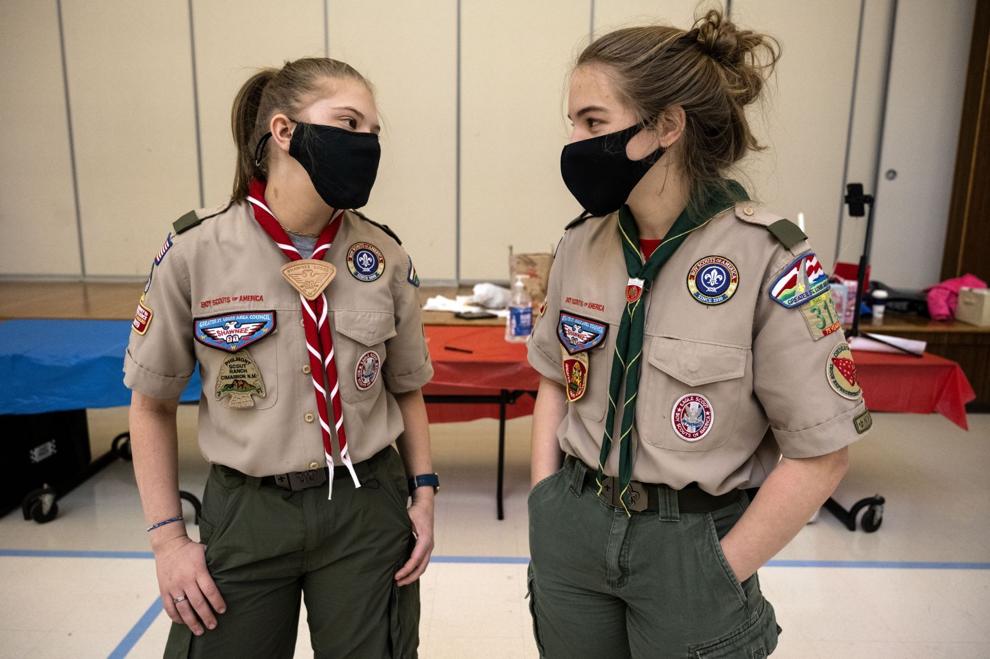 The case has advanced slowly in a federal bankruptcy court in Delaware. The BSA is expected to announce a plan soon explaining how the compensation fund will be financed, in a way that enables the organization and its local councils to maintain their programs.
In a virtual celebration hosted Sunday by the BSA, several women in media, entertainment and the military told the new Eagle Scouts that they should never let their gender interfere with their goals.
U.S. Navy Capt. Amy Bauernschmidt said she knows the feeling of being a trailblazer, as the first woman to serve as commanding officer of an aircraft carrier starting this summer.
"It doesn't take long for everyone to accept that you belong exactly where you need to be," she said.
The Associated Press contributed to this report.