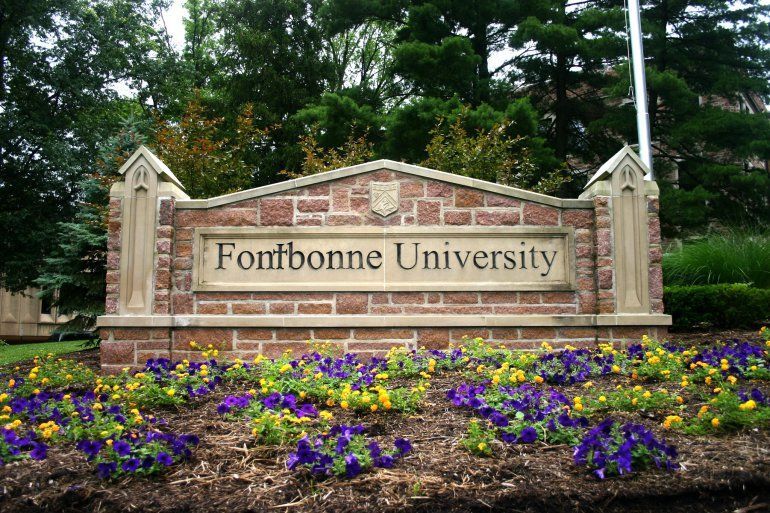 CLAYTON • Fontbonne University is creating a tuition-free college option for low-income students.
The small Catholic institution is partnering with donors to create what they're calling the Fontbonne Promise.
Starting in the fall of 2018, incoming freshmen who have an estimated family contribution of $0 after filing their federal financial aid forms will be eligible for the Fontbonne Promise program. It's only for new students who are eligible for the full need-based federal aid — the Pell Grant.
It's a similar idea to what the University of Missouri-Columbia announced last month, but Fontbonne is doing it largely with the backing of donors.
Tuition costs just less than $25,500. The maximum annual Pell Grant, the federal need-based award, is $5,920 for the current academic year. Of that remaining tuition balance, the school plans to have individual donors cover about $8,500 per year, and the university will discount the rest, according to Fontbonne President Mike Pressimone.
The new program doesn't cover the cost of room and board, which is another $9,590.
The college has about 1,500 students. Of those, 154 students meet the standard for this program, though it will be available only to incoming freshmen.
Fontbonne is preparing to start out with 30 students, with plans to grow.
"Mizzou has launched a similar program, but these students aren't likely to get up from St. Louis, South City or North County and drive two hours away," Pressimone said. "They have obligations that are keeping them here."
Fontbonne has requested a five-year commitment from donors of $8,500 per year. Pressimone said these are students who might have families or multiple jobs — obligations that hinder completion in four years.
Leaders at the school see this as an opportunity to extend the mission of the Sisters of St. Joseph of Carondelet, the school sponsor.
The group of people aware of the program was still small before Tuesday's announcement, but Joseph Havis, the vice president of enrollment, said it had largely been well-received, with a few exceptions.
"There are some folks with concerns about free opportunities and what does that mean in the current political climate," Havis said. "We see this as the right mission decision to move forward with … If we're advocating for our community's neediest, that's the right side to be on."
The school has recruited a handful of donors already, but the real fundraising push begins now, he said.
Havis challenges other universities to follow suit.