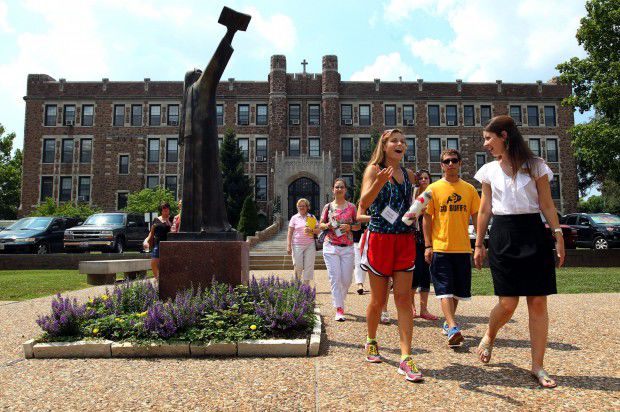 Fontbonne University laid off 27 employees this week, representing about 10 percent of its workforce, the university's president confirmed Thursday.
Michael Pressimone, president of the small Catholic liberal arts school with an enrollment of about 1,375, said the layoffs were mostly administrative and no tenure-track faculty lost their jobs. A few nontenured instructors lost jobs, but "about 23 or 24" were not academic positions.
He estimated annual cost savings at about $1.3 million. No academic programs were cut or restructured as a result of the layoffs, and Pressimone said he expects the saving to be reinvested in expanding or strengthening academics.
"These are hard things to do," Pressimone said. "We all just have to be challenged to be more efficient in the way we deliver our product."
The cuts included the vice president for information technology and a special assistant to the president, Pressimone said.
Fontbonne has seen enrollment decline by several hundred students in recent years. Pressimone said that was one factor in the decision to cut costs as the university aims to get enrollment above 2,000 by 2020.
"An area of concern for us has been a decline in international enrollment," which represents about 15 percent of enrollment, he said. "The climate around foreign students coming to the U.S. for study has gotten a little less sanguine. They have more trouble getting visas to come study."
Fontbonne's main campus is in Clayton.