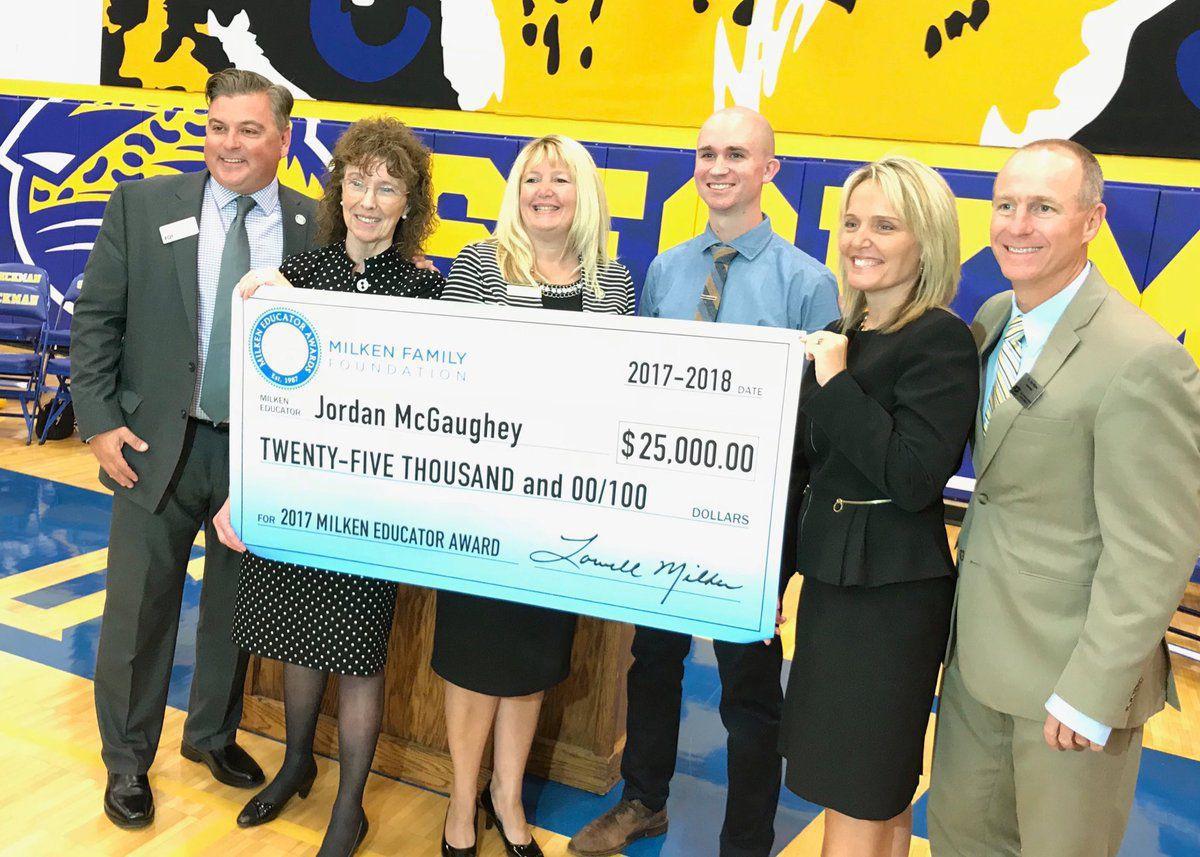 ARNOLD • A government teacher in the Fox School District was the only Missouri teacher to win a prestigious $25,000 Milken Educator Award this year, which is considered the Academy Award of teaching.
Jordan McGaughey, who teaches 10th grade government at Seckman High School, is one of up to 45 teachers nationwide who will receive a Milken award this school year.
McGaughey received the award for developing critical thinking and debate skills among his students, according to a statement from the Milken Family Foundation.
In his class, students write to legislators, hold mock U.S. congressional sessions and develop and vote on new constitutional amendments.
The Milken Family Foundation praised McGaughey for using technology in his classroom, including leading Twitter chats during significant national events like the State of the Union address.
Last year, 92 percent of his students scored advanced or proficient on Missouri's government test.
"Jordan McGaughey is an innovator. He creates authentic opportunities that engage his students in the education process, and their scores are a direct result of that involvement," said Lowell Milken, Milken Family Foundation chairman and co-founder, in a statement. "His integration of technology and social media is relevant to this age group, but more importantly an effective demonstration of communication and information sharing at a higher level."
The Milken Family Foundation has doled out more than 2,700 awards in the past 30 years to early- and midcareer teachers who innovate in the classroom. Teachers are nominated through a confidential selection process.